#ACTRIMS2017 – This Year's Hot Topics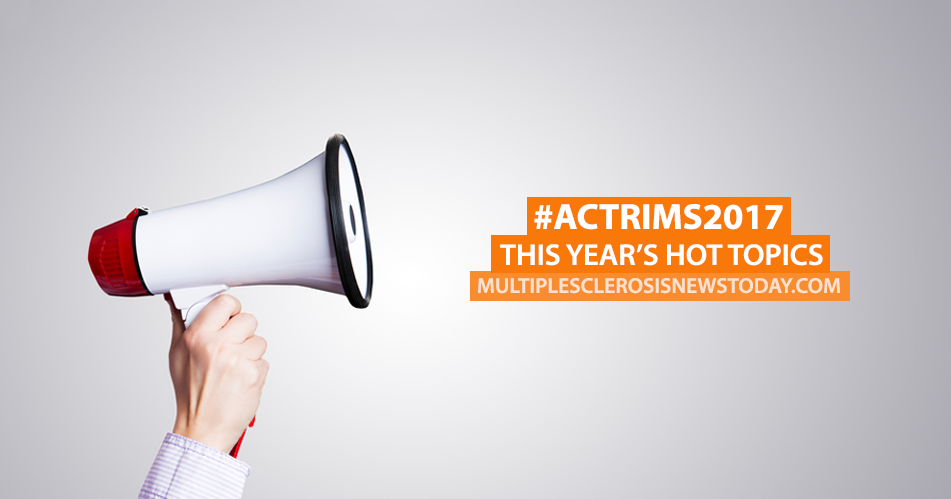 Editor's choice: Patrícia Silva holds her PhD in Medical Microbiology and Infectious Diseases from the Leiden University Medical Center in Leiden, The Netherlands. She has studied Applied Biology at Universidade do Minho and was a postdoctoral research fellow at Instituto de Medicina Molecular in Lisbon, Portugal. Her work has been focused on molecular genetic traits of infectious agents such as viruses and parasites.
The countdown is on to ACTRIMS 2017 where a myriad of interesting topics associated with multiple sclerosis will take center stage.
This year, Multiple Sclerosis News Today will offer daily follow-up coverage of the second annual America's Committee for Treatment and Research in Multiple Sclerosis (ACTRIMS) congress set for February 23 to 25, 2017 in Orlando, Florida.
To help you prepare for ACTRIMS 2017, we've put a list together of some the hottest and most interesting topics of this year's forum. Here are a few hot topics and some MS-related news stories for you to catch up on.
The Importance of Diet:
Lack of physical activity and a poor diet may be the most common risk factors for poor health and survival in patients with multiple sclerosis (MS), according to a study.
The research, "Individual And Co-Occurring SNAP Risk Factors," was published in the International Journal of MS Care.
The development of other medical conditions in MS patients may both delay an MS diagnosis and increase the progression of the disease.
Read our article about how inactivity and poor diet can be common risk factors among MS patients.
Gender Diferences:
The key to why more women than men develop multiple sclerosis (MS) may come down to genes that influence physical traits, such as weight, height, and body shape, according to a new study.
Researchers caution that the findings need to be verified, but they said processes leading to disease may differ between the sexes — a crucial insight with implications for researching and treating MS.
Read our article about how genes that influence physical traits may be the reason MS is more common in women.
Viral Infections and Multiple Sclerosis:
Researchers investigating immune B-cell response to the Epstein-Barr virus (EBV) and cytomegalovirus (CMV) found that it may correlate with the amount of brain-specific B-cells in the blood — a marker of multiple sclerosis (MS) — and with higher disease activity. The findings were published in the journal Viruses, in a study titled "The Correlation between the Virus- And Brain Antigen-Specific B cell Response in the Blood of Patients with Multiple Sclerosis."
Read our article about the study of immune system response to viral infection revives possibility of link between MS and viruses.
MS Therapy Ocrevus:
Recently published data from three Phase 3 trials of Ocrevus (ocrelizumab) show that the investigational drug does what no other therapy has achieved so far — working to prevent disease in both relapsing and primary progressive (PP) forms of multiple sclerosis (MS).
Read our article about on Ocrevus seen in phase 3 trials to benefit both primary progressive and relapsing MS patients.
Genetics and Multiple Sclerosis:
A genome-wide analysis of over 110,000 people allowed researchers with the International Multiple Sclerosis Genetics Consortium (IMSGC) to discover 200 genetic loci (the position of genes on a chromosome) that are common to people with multiple sclerosis (MS).
Read more about the genome-wide analysis that pinpointed 200 gene variants common to MS.
Multiple Sclerosis News Today is strictly a news and information website about the disease. It does not provide medical advice, diagnosis or treatment. This content is not intended to be a substitute for professional medical advice, diagnosis, or treatment. Always seek the advice of your physician or another qualified health provider with any questions you may have regarding a medical condition. Never disregard professional medical advice or delay in seeking it because of something you have read on this website.