How Diet Helped Creator of Wahls Protocol in Personal MS Journey: A Nutritionist's View
In my recent conversation with Terry Wahls, MD, creator of the Wahls diet for multiple sclerosis (MS), she said something that resonated with me: "You can't change your genes, but you can change your gene's expression."
How true this statement is. However, it was only a few short years ago that Dr. Wahls' diet protocol, and "food as medicine" philosophy was being met with strong criticism from the medical community. Nowadays, the modified paleolithic diet and lifestyle program she facilitates at the Wahls Institute in Iowa is being touted as the work of a visionary.
In speaking with Dr. Wahls, it's easy to understand the intensity behind her work. Passionate about medicine and science, she practiced internal medicine, graduating from the University of Iowa in 1982. A western medicine traditionalist, she was initially very skeptical of complementary alternative medicine.  
Her perspective shifted when, as an athlete in college, she began experiencing loss of balance and electrical pains along the side of her face when under stress, a condition called trigeminal neuralgia. This went on for 10 years, and in 2000, she was diagnosed with MS, verified by both the Marshall and Cleveland clinics.
Immediately, she was put on a protocol of disease-modifying therapies but was becoming steadily weaker and more fatigued. A vegetarian for 20 years, she read paleo founder Loren Cordain's papers on nutrition and went back to eating meat while giving up all grains, legumes, and dairy.
In 2002, the decline continued, and by 2003, she needed a wheelchair due to secondary progressive MS. Primary progressive MS is when the disease presents as a steady decline with no relapses. In secondary progressive MS, the disease progresses further and can be accompanied by relapses such as blindness and hand weakness.
By 2004, the best therapies on the market weren't stopping the progressive decline of MS. She was told she would be bedridden, demented by the illness, and the painful trigeminal neuralgia would be permanently activated all the time.
Determined to slow down the progression in 2005, Dr. Wahls began to listen to her intuition. "Cellular nutrition is key, mitochondria is key" was her mantra as she began to look for optimal vitamins and supplements to support cellular health.
The MS was still progressing, albeit at a slower pace with the supplements, and the fatigue was less inhibitive so that she was still able to work at the VA reviewing clinical trials. By 2007, however, she was unable to sit up, and was still taking medication. Her face pain was severe, and she had a marked decrease in coordination. "I almost had to take a leave of absence," she said.
Shortly after, Dr. Wahls decided to take her healing into her own hands. In an unprecedented move, she redesigned the paleo diet, which would become the Wahls protocol. This therapeutic diet and lifestyle program includes more plant-based foods and a wide variety of protein sources including wild salmon and trout, and grass-fed bison, lamb, pork, and beef specifically for optimal brain and mitochondria functioning.
The microbiome needs diversity, which is why her therapeutic protocol is described as the "modified paleolithic diet." The original paleo diet focuses more on what to remove, without enough nutrition from micronutrients to recover and regenerate from illness and disability.
In the modified paleo diet, the recommendation is 12–15 cups of vegetables per day including six cups of greens daily. This detail is the one that showed the greatest improvement in energy levels and remyelination secondary to the concentration of vitamin K from these food sources. Dr. Wahls reported "a severe decrease in energy over a 24-hour period if greens and vegetables are not consumed in sufficient amounts."
Her anti-inflammatory protocol also includes the removal of gluten, casein, egg albumin, lectins, legumes, and nightshades. Vegetarians who do not consume meat are instructed to cook legumes and gluten-free grains in a crockpot under high pressure. This method allows for easy digestion and absorption of complete protein.
In 2009, Dr. Wahls was the only person conducting dietary intervention studies in the treatment of MS. Now, there are 12–13 food-based studies running. The medical community has begun to take note of other important therapeutic pillars influencing the symptoms of pain, fatigue, and brain fog associated with MS that are included in Dr. Wahls' clinics. These pillars include stress management, breathwork and relaxation, low to medium impact movement, strength training, and learning new motor skills.
These days Dr. Wahls lives an active and robust life with her wife and children, and her work has been cited by MS researchers and funded by the National Multiple Sclerosis Society. In 2018, she was awarded the Linus Pauling award for contributions in research, teaching, and patient advocacy.
The lesions are still present in her spinal cord, but there have been no relapses or active lesions since she started intervention. After 12 months on the protocol, she did an 18.5-mile bike ride with her family, resting every 5 miles. "I take each day as it unfolds," she said.
Exposure to gluten, dairy, or eggs, triggers her trigeminal neuralgia activating its symptoms within six to 24 hours, but in classic Dr. Wahls fashion and a testament to her spirit and joy for life, she says, "I see the flare-up as a gift, because it helps me stay careful, present and grateful."
***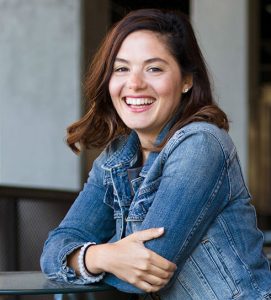 Alana Kessler, MS, RD, CDN, E-RYT, is a registered dietitian, nutritionist, weight management expert, and an accredited member of the CDR (Commission on Dietetic Registration) and the American Dietetic Association. She is also a yoga and meditation teacher, Ayurveda specialist, and the founder of the New York City-based fully integrated mind, body, and spirit urban sanctuary, BE WELL. Alana's BE WELL ARC System and Method Mapping technique is a holistic multi-disciplinary approach to health and wellness that blends Eastern and clinical Western diet and lifestyle support to effect long-lasting behavior change.
A graduate of NYU with a BA and MS in clinical nutrition, Alana is dedicated to helping others learn how to nourish themselves, create balance, and understand their true nature through nutrition, yoga, and inner wellness. She leads Yin Yoga workshops and trainings as well as wellness retreats at international locations. Her health, fitness, and lifestyle expertise has been featured in Aaptiv.com, Droz.com, EatThis.com, RD.com, Redbook, WomensHealthmag.com, and Vogue. For more information, visit her website at bewellbyak.com.