MS Patient's Pick of the Week's News: Partners, Traffic, Patent, B-cells, Award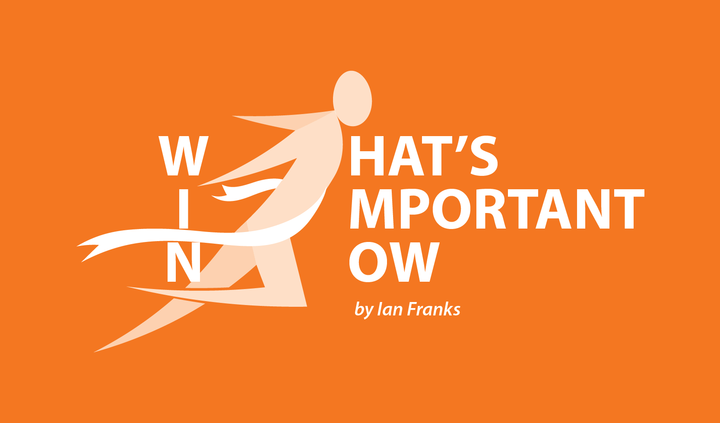 Here's my Pick of the Week's News as published by Multiple Sclerosis News Today.
Big news on the business front is the alliance of two companies, Sanofi and ImmuNext, that have announced an agreement to develop an antibody with the potential to treat a series of autoimmune diseases, including multiple sclerosis and lupus.
Under terms of the agreement, ImmuNext will give Sanofi an exclusive, worldwide license to develop and commercialize INX-021, a CD40L monoclonal antibody that is in preclinical development. The companies also will collaborate to support clinical trials.
Monoclonal antibodies can be used as therapies to trigger natural immune system functions to fight disease. The antibody INX-021 suppresses the activity of a cellular pathway that is overactive in many autoimmune diseases.
CD40L, or CD40 ligand, is a protein that is mainly expressed on activated T-cells, which are immune cells known to be involved in autoimmune diseases. It is a member of the tumor necrosis factor (TNF) superfamily of molecules that plays a role in systemic inflammation.
"The immune-regulatory molecule, CD40L, is critical to the progression of a wide spectrum of autoimmune diseases," Randolph Noelle, PhD, co-founder and chief scientific officer of ImmuNext, said in a press release
Under the agreement, ImmuNext could receive as much as $500 million in milestone payments, and the company will be eligible to receive tiered royalties on sales.
While environmental factors are said to play a part in causing multiple sclerosis, results of a new study show that living close to roads with heavy-traffic does not increase the risk of multiple sclerosis.
The effect that air and noise pollution can have on the development of neurodegenerative diseases is not fully understood, but results from the large study, published in The Lancet suggest, they can increase the risk of developing dementia, but not other neurological diseases, such as MS or Parkinson's disease.
Heavy traffic — in addition to being noisy — can increase levels of nitrogen oxide, ultrafine particles, heavy metals, and volatile organic compounds in the air. Studies have shown that some of the pollutants impair cognitive function in animal models and alter brain structure.
"Living near major roads and the incidence of dementia, Parkinson's disease, and multiple sclerosis: a population-based cohort study" examined the role heavy-traffic exposure has in the development of dementia, Parkinson's disease, and MS, three of the most common neurodegenerative diseases.
None of the participants had a neurological disease at the beginning of the study.
Residential proximity to major roadways was the main factor the researchers evaluated. They determined the participants' closeness based on postal-code information from 1996, five years before the study started.
Between 2001 and 2012, the researchers found, there were 243,611 cases of dementia, 31,577 cases of Parkinson's disease, and 9,247 cases of MS. Dementia cases were more common in people who lived close to a major road ("close" being defined as 50 to 200 meters, or 164 to 656 feet) compared to those living farther than 300 meters, or 984 feet.
The association was confirmed by a detailed analysis of dementia cases among city residents. In those cases, people who lived as close as 50 meters to a major roadway had a 12% increased risk of developing dementia.
Researchers said they could not find an association between road proximity and the incidence of Parkinson's disease or MS, and as such concluded that the distance to a major road had no impact on the diseases' development.
Great news from Australia is that the country has granted a patent to RegeneRx Biopharmaceuticals for an active ingredient in a therapy that could benefit multiple sclerosis patients.
The patent is for Thymosin beta 4 (Tβ4), the driving force in the company's RGN-352 treatment. RGN-352 promotes myelination, or the production of protective myelin sheaths for damaged neurons and other nerve cells associated with MS.
The protection that the Australian Patent Office granted to Thymosin beta 4 runs until March 26, 2030.
Dr. Michael Chopp and colleagues at the Henry Ford Hospital System in Detroit, Mich., conducted much of the research that led to the patent.
RGN-352 is an injectable Tβ4 treatment for heart damage as well as nervous-system conditions.
Preclinical studies have demonstrated Tβ4's potent regenerative and protective effects on the peripheral and central nervous systems.
"This patent continues to expand the scope of potential use of RGN-352, our systemic formulation of Tβ4, in patients with neural injury and disease," J.J. Finkelstein, RegeneRx's president and chief executive officer, said in a press release.
"The remyelination properties of Tβ4 found by Dr. Chopp and his team in their animal models suggests considerable potential for the use of Tβ4 in major disorders such as multiple sclerosis, as well as any other condition or disease that is associated with demyelination."
It appears, from a new study, that immune system B-cells responsible for producing antibodies in those who develop multiple sclerosis as children, are different from those who develop it as adults.
The research, "B-cell populations discriminate between pediatric- and adult-onset multiple sclerosis," was published in the journal Neurology: Neuroimmunology & NeuroInflammation.
Because only 3% to 4% of patients develop MS before they're 18, the major expansion in treatment options over the past few decades has focused on adults. But attention also needs to be focused on developing therapies for youth, researchers said.
Those under 18 have more inflammation, more frequent relapses, and an increased risk of irreversible disability early in the disease.
As a result, "it is important to identify immunologic similarities and differences between pedMS [pediatric-onset MD] and adult-onset multiple sclerosis (adMS) so as to better appraise treatment effects when novel drugs are applied in patients with pedMS," the researchers wrote.
They compared B-cells in the blood and cerebrospinal fluid (CSF) of pediatric-onset and adult-onset MS patients. CSF is the fluid that surrounds the brain and spinal cord.
The team discovered significant change in the B-cells of healthy controls as they aged. They noted a significant decrease, in particular in naive B-cells, which constitute 90% of the B-cells in the blood of newborns. Naive B-cells have yet to be exposed to an antigen, a foreign substance that triggers an immune response in the body.
Overall, the team concluded there are specific alterations in "B-cell homeostasis in patients with pedMS during active disease, which differ from those in adults," and emphasized that the results "support the role of B cells and humoral immunity as an important component of MS pathology in young patients with early-stage MS."
News from Scandanavia reports that three independent researchers who discovered regulatory T-cells and their role in autoimmune diseases, such as multiple sclerosis, have been awarded the Crafoord Prize by The Royal Swedish Academy of Sciences.
The scientists — Shimon Sakaguchi, Fred Ramsdell, and Alexander Rudensky — are credited with advancing understanding of how the body works to counteract overly aggressive immune responses. They will share a prize of 6 million Swedish krona ($672,473).
"The beauty of this prize is not only the fundamental nature of the discovery. It's also very interesting and stimulating story from the point of view of history and philosophy of science," Klas Kärre, professor of molecular immunology at the Swedish Royal Academy of Sciences and a member of the Crafoord Prize Committee, said in a video released in connection with the announcement.
The cells we call regulatory T-cells have not been known to scientists for very long. During the 1960s, scientists hypothesized that cells that suppress immune reactions should exist in the body. In the decades that followed, many researchers searched for them, but their results were not convincing and most eventually concluded there were no such cells.
But Sakaguchi, professor at Osaka University in Japan, did not give up on the idea. He began a series of experiments in 1985 that culminated with him identifying regulatory T-cells in 1995.
Later, Ramsdell, head of research at Parker Institute for Cancer Immunotherapy in San Francisco, found a gene — now known as FOXP3 — that causes a severe autoimmune condition known as IPEX in children born with a mutated gene variant.
Both discoveries allowed Rudensky, professor at the Memorial Sloan Kettering Cancer Center in New York, to conclude that FOXP3 is needed for regulatory T-cells to form normally.
***
(You are invited to check out my personal MS, Health & Disabilty  website at 50shadesofsun.com.)
Note: Multiple Sclerosis News Today is strictly a news and information website about the disease. It does not provide medical advice, diagnosis, or treatment. This content is not intended to be a substitute for professional medical advice, diagnosis, or treatment. Always seek the advice of your physician or other qualified health provider with any questions you may have regarding a medical condition. Never disregard professional medical advice or delay in seeking it because of something you have read on this website. The opinions expressed in this column are not those of Multiple Sclerosis News Today, or its parent company, BioNews Services, and are intended to spark discussion about issues pertaining to multiple sclerosis.