Researcher Recommends Brain Imaging To Treat MS-Related Depression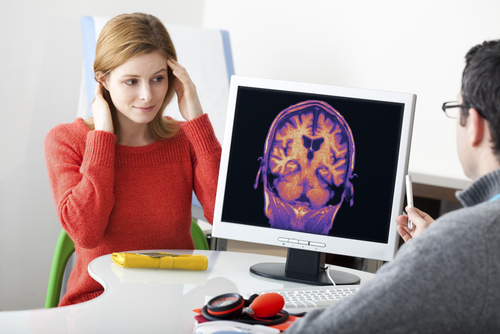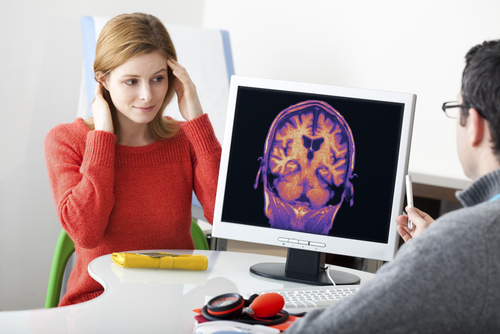 Magnetic resonance imaging (MRI) can predict responses to depression treatment in patients with multiple sclerosis (MS), according to Anthony Feinstein, Professor at the Department of Psychiatry of the Sunnybrook Health Sciences Centre & the University of Toronto. In the presentation "Depression in MS: Is brain imaging helpful?" at this year's 2014 CMSC ACTRIMS Annual Meeting in Dallas, the researcher argued that continuing to image and document brain function will help in the diagnosis and treatment of depression associated with the disease.
Feinstein believes that imaging the brain enables clinicians "to appreciate the structural brain changes" that occur in depressed MS patients in order to study the links between these changes and alterations in mood. In addition to improving diagnosis and treatment by observing lesion changes in the brain over time, Feinstein also stated the importance of MRI in determining "how the structural brain changes linked to depression differ from those seen in pseudobulbar affect."
The pseudobulbar affect is a neurologic disorder characterized by involuntary and uncontrolled episodes of crying, without sadness, or laughing, without happiness. Although it affects up to 10% of MS patients, imaging the variance and location of the lesions in the brain can determine the pattern of the affect.
The lifetime prevalence of the disease in patients with MS may be as high as 50 percent. During the annual meeting, Dr. Feinstein presented a study that analyzed 115,071 Canadians that revealed a 12-month prevalence of depression in MS patients higher that in healthy subjects. Between the ages of 18 and 45 years old, the 12 month prevalence was 25.7%. Moreover, the rates have increased in relation to other neurological disorders.
[adrotate group="4″]
"Feeling depressed mood most of the day, markedly diminished interest or pleasure in all activities, appetite change with significant weight loss or gain, psychomotor agitation or retardation, fatigue or loss of energy nearly every day, worthlessness, excessive, inappropriate guilt, having insomnia or hypersomnia nearly every day, diminished ability to think or concentrate or recurrent thoughts of death five or more times during the same two week period" may be evidence of depression, according to Dr. Feinstein.
Dr. Feinstein believes that adequately managing depression in disorders like MS cannot be overstated, since it not only impacts the clinical condition of the patient, but also the quality of life and cognitive function. A quarter of MS patients contemplate suicide, and the major factors for it include depression, social isolation, and alcohol abuse.
A new automated imaging technique was recently successfully used in a trial with women who suffered both from MS and depression. The study, led by Cedars-Sinai neurologist Nancy Sicotte's multicenter research team, was able to identify shrinkage of a mood-regulating brain structure. The results revealed that patients with MS and symptoms of "depressive affect" – such as depressed mood and loss of interest — feature a reduced size of the right hippocampus.
At the University of Calgary's Hotchkiss Brain Institute, new techniques are also being studied to improve diagnosis and treatment using MRI by sensing small changes in patterns of the MS patients' brains. Using an algorithm, the researchers hope to find a parameter called MRI texture heterogeneity and clearly identify patterns and changes in the tissue.
Slides from the presentation can be reviewed here.