Amarantus Acquires DioGenix to Bolster New MS Diagnostic Division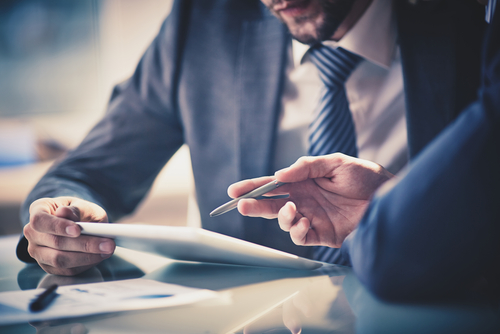 Amarantus BioScience Holdings, Inc. has announced the acquisition of DioGenix, Inc., which will be merged as a new foundational asset into a growing neuro-diagnostic division at Amarantus called Amarantus Diagnostics. Amarantus BioScience is dedicated to developing novel neurological diagnostic tests and therapy options in the fields of neurology, psychiatry, ophthalmology and regenerative diseases, including multiple sclerosis (MS).
The acquisition was a result of Amarantus' interest in the "MSPrecise" pipeline diagnostic test developed by DioGenix for MS and other immune-mediated neurological diseases, according to a press release. MSPrecise was designed to expand physicians' capacity to make accurate diagnoses in patients who show unclear neurological dysfunction. Amarantus Diagnostics, which is expected to offer a solution for evaluating MS, is now owner of the rights to all products from DioGenix, including the ones being developed to target neurosarcoid, neuromyelitis optica, paraneoplastic disease, and amyotrophic lateral sclerosis (ALS).
The acquisition included the issuance of $8 million in registered shares of Amarantus' common stock to DioGenix, as well as a $900,000 payment for covering costs related to the acquisition. In addition, Amarantus may also pay up to $2 million in milestone payments based on achievement of agreed upon sales milestones.
[adrotate group="4″]
"MSPrecise is a groundbreaking advancement for the diagnosis of multiple sclerosis and is anticipated to play a pivotal role given the current high rate of misdiagnosis," said Gerald E. Commissiong, President & CEO of Amarantus. "MSPrecise is a lab-developed test, and the successful completion of the validation study paves the way for this clinically important test to be commercialized in 2015. MSPrecise bolsters our diagnostics portfolio, and will allow us to very rapidly achieve critical mass for Amarantus Diagnostics in order to become one of the premier neurodiagnostic testing companies in the world."
Amarantus aims to meet the need for better diagnostic methods regarding MS, as there are several non-specific clinical symptoms for the disease, which forces patients to undergo a series of diagnostic tests. In addition, current methods of diagnosis involve the time-intensive analysis of cerebral spinal fluid (CSF) through the oligoclonal banding (OCB) test, as well as magnetic resonance imaging (MRI) and a comprehensive set of clinical tests to rule-out other neurological diseases.
In addition to undergoing several examinations, there is also the risk of false positives, since the OBC's test accuracy, for instance, is about 54 to 69%, which increases the chance for unnecessary and expensive treatments while delaying the real diagnosis. Misdiagnosis rates of over 50% have been routinely reported, as the cost of each false positive diagnosis has grown to an estimated $100,000 and $250,000 per patient.
MSPrecise uses next-generation sequencing to evaluate DNA mutations present in rearranged immunoglobulin genes in immune cells initially isolated from cerebrospinal fluid in order to improve the available standard of care for diagnosing MS. Moreover, the novel approach is also able to measure the alterations in adaptive human immunity, and distinguish patients whose disease is more progressive and needs more aggressive treatment.
Previous research has been conducted within the pivotal Clinical Validation Study, in which MSPrecise met the primary endpoint of the study in patients thought to suffer from RRMS, meaning that the diagnosis method was able to clearly improve the classification of early-stage RRMS patients, compared to the currently available diagnostic standard of care by cerebrospinal fluid (CSF) analysis.
The study included 334 participants in 13 clinical sites and suggested not only MSPrecise's ability as a standalone test, but also its ability in reducing false positives and negatives when used in combination with the OCB results, according to the data compared with the accuracy reports of MS diagnosis. Amarantus believes that including MSPrecise as part of the current MS diagnostic practice with more comprehensive analysis of cerebral spinal fluid and blood will lead to better and early diagnosis of the disease.
"I'm extremely pleased with the addition of DioGenix to Amarantus' emerging neurodiagnostics business unit," said David A. Lowe, Ph.D., member of the Amarantus Board Directors. "Improving the standard of diagnosis for MS is of critical need for patients and physicians. The data generated in the clinical validation study clearly demonstrates that MSPrecise can play a vital role in improving the outcomes for patients more rapidly versus today's current standard alone."
"The addition of next generation sequencing to our current stable of platforms also brings in tremendous know-how to our diagnostic unit that will in turn strengthen the company's base as we prepare to establish a standalone neurodiagnostic corporate entity," Lowe added.
The acquisition deal includes all outstanding share capital and assets of DioGenix's diagnostic business, including all rights to corporate agreements and contracts, physical and laboratory assets, consulting services, inventory, proprietary and intellectual property rights, products in development, all research data, records and reports, and marketing materials.