Pfizer Acquires Exclusive Commercialization Rights to Generic Copaxone for Relapsing Remitting Multiple Sclerosis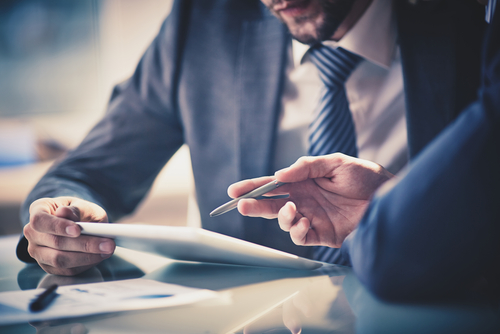 Netherlands-based international pharmaceutical company Synthon, best known for developing complex generic therapeutics, has officially entered into an agreement with pharmaceutical giant Pfizer, Inc., effectively transferring the exclusive rights in the US to glatiramer acetate to Pfizer. Glatiramer acetate is an experimental generic formulation of Copaxone, which is indicated as a treatment for relapsing-remitting multiple sclerosis (RRMS).
Pfizer's acquisition completes one of Synthon's steps to ensure this product reaches final FDA approval. In November 2011, Synthon filed an Abbreviated New Drug Application to the US Food and Drug Administration for a once-a-day 20mg/ml dosage of glatiramer acetate. Last year in 2014, another ANDA was filed for a thrice weekly 40mg/ml dose. The company believes the more recent ANDA application is eligible for 180 days of shared marketing exclusivity, as per the Hatch-Waxman Act.
"Neurologic diseases such as multiple sclerosis represent some of the most debilitating illnesses of our time," said Diem Nguyen, regional president of North America, Pfizer Global Established Pharma business. "Pfizer's significant experience in successfully bringing meaningful medicines to market together with Synthon's scientific expertise in neurodegenerative diseases will enable us to leverage our core capabilities in support of improving patient health in the United States."
According to the stipulations of the agreement, Pfizer will take on exclusive rights to commercialize both dosage types of glatiramer acetate in the US, with Synthon maintaining responsibility over the drug's clinical development, manufacture and further supply. Any financial terms between the two signing companies were not disclosed.
"We are very pleased to partner with Pfizer on the introduction of glatiramer acetate to patients and healthcare providers in the United States," said Jacques Lemmens, chief executive officer of Synthon. "Our partnership will ensure the rapid introduction of a high quality product through Pfizer's well-established presence in the United States, which in turn may result in savings on an important MS medication for patients and payors."
Much of glatiramer acetate's warm reception with the FDA is owed to the successful completion of Phase III Glatiramer Acetate clinical trial To assess Equivalence with Copaxone® (GATE), which was designed according to Scientific Advice from the European Medicines Agency. It aimed to demonstrate the drug's equivalence to Teva's Copaxone in a controlled 3-arm double-blind equivalence study. The open-label portion of the trial aimed to arrive at 2-year efficacy, tolerability, and safety profiles, and exhibit therapeutic safety when switching from Copaxone to the generic version. The last portion of GATE was a large-scale multicenter, double-blind efficacy comparison that ran for 9 months, followed by a 15-month open-label extension in patients in Europe, Mexico, South Africa, and the US.