SARM1 Inhibitors Protect Neurons from Damage in Mice and Cell Cultures, Results Presented at Neuroscience 2019 Show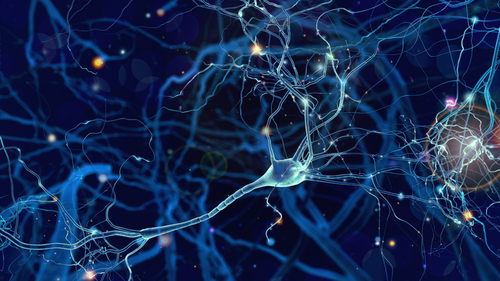 SARM1 inhibitors are a potential oral treatment to slow disease progression in neurodegenerative diseases like multiple sclerosis (MS), according to preclinical results that show the inhibitors protect nerve cells from damage in mice and cell cultures.
Researchers at Disarm Therapeutics presented the findings in a poster titled "Small Molecule Inhibitors of SARM1 Prevent Axonal Degeneration in vitro and in vivo," at Neuroscience 2019, held Oct. 19-23 in Chicago, Illinois.
SARM1 is an enzyme that plays a crucial role in the degeneration of axons — the extensions of nerve cells that are responsible for the transmission of electrical signals — triggered by inflammation, which causes disability and disease progression in MS and other neurodegenerative diseases such as  amyotrophic lateral sclerosis (ALS).
Disarm presented data in September at the 35th Congress of the European Committee for Treatment and Research in MS (ECTRIMS), showing that deleting the gene holding the instructions to produce SARM1 protected the nerve cells of mice with experimental autoimmune encephalomyelitis (EAE), a disease that mimics MS disease progression in humans.
The deletion also decreased the levels of neurofilament light chain (NfL) — a marker of axonal degeneration and disease progression — and lessened the loss of myelin (the lipid-rich substance that protects nerve cells).
Now, the company developed a platform to identify small molecules that inhibit SARM1 activity, and assessed whether such inhibitors could replicate the protective action observed during SARM1 deletion.
Results showed that SARM1 inhibitors protected the axons of mouse and human nerve cells cultured in the lab from different types of damage, including physical, chemical, and that caused by mitochondrial dysfunction. Mitochondria are cellular components that produce energy for the cell.
"Today's findings are the first reported demonstration of pharmacologic SARM1 inhibition [inhibition caused by a chemical substance] replicating the axonal protection we've previously described in genetic knockout [gene deletion] models," Alvin Shih, MD, president and CEO of Disarm, said in a press release.
Furthermore, oral treatment with SARM1 inhibitors also protected the integrity and function of nerve cells of mice that had their sciatic nerve cut, and mice with chemotherapy-induced peripheral neuropathy (CIPN), a neurodegenerative condition induced by high doses of chemotherapy.
"This is a breakthrough for Disarm and for patients affected by axonal degeneration," said Rajesh Devraj, PhD, chief scientific officer and founder of Disarm. "We are moving rapidly to develop potent, orally active inhibitors of SARM1 to address the fundamental pathological process of axonal degeneration that drives disability progression in patients with diseases such as MS, ALS, and CIPN."
"SARM1 is the central driver of axonal degeneration, and today's data further validate that it is an important and also druggable target. This marks significant progress in our development of oral SARM1 inhibitors," Shih said.