Profit and Competitors' Prices Major Drivers of MS Therapy Costs in US, Pharma Execs Say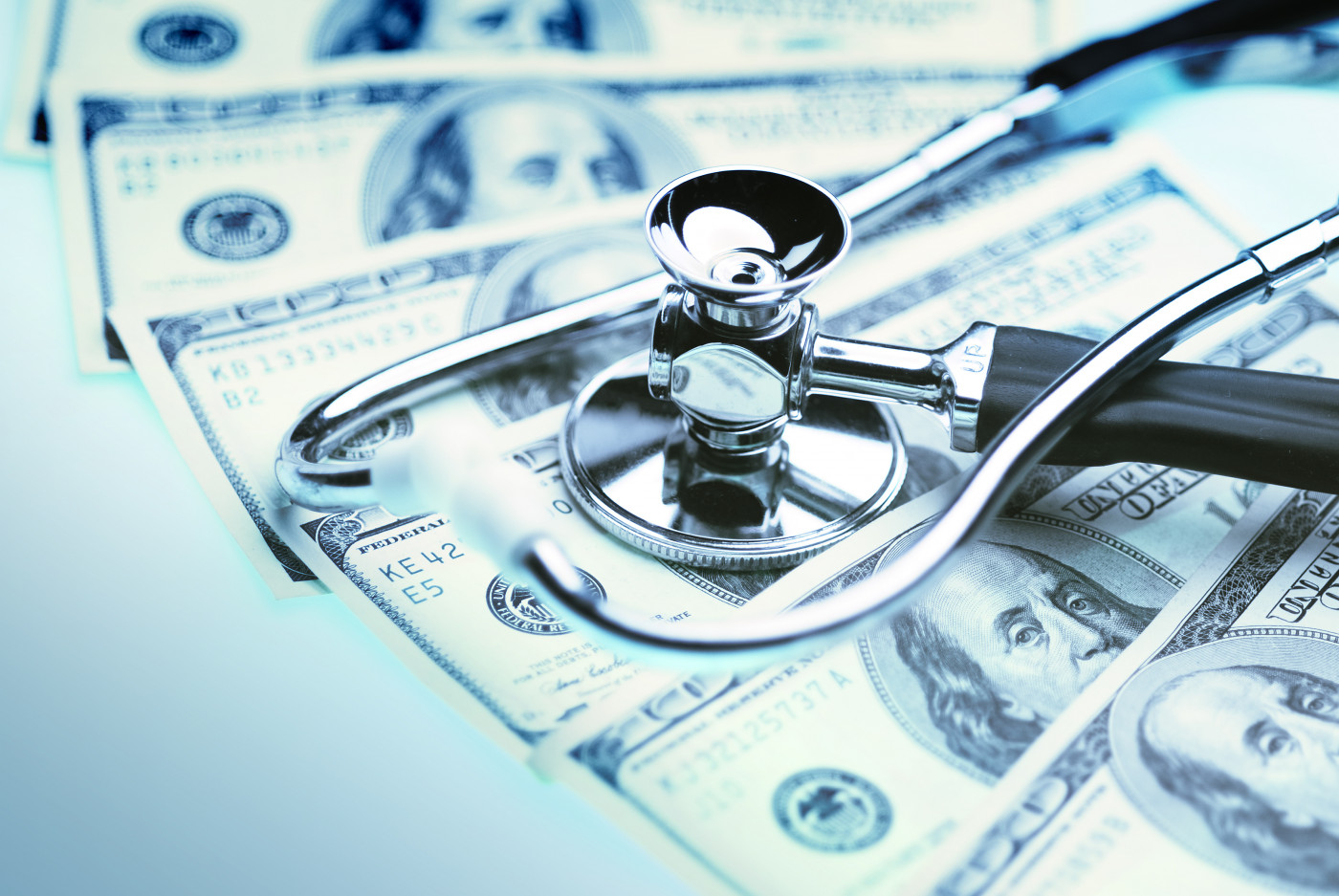 Prices for new multiple sclerosis (MS) therapies in the United States are decided most by competitors' prices, and continual increases in the cost of existing treatments by concerns for company profits and future growth, a study based on"confidential" interviews with four biotech executives with experience in the MS field reports.
U.S. prices for MS disease-modifying therapies are also are largely divorced from "drug-specific research and development costs," these executives said.
The study, "Qualitative study on the price of drugs for multiple sclerosis," was published in the journal Neurology, and conducted by researchers at the Oregon State University, Portland.
The past several years have seen dramatic increases in prices set on MS disease-modifying therapies. According to the study, list prices more than doubled between 2010 and 2017, and many MS patients in the U.S. are now paying thousands of dollars a year out-of-pocket for access to the therapies they need.
"The average annual wholesale acquisition cost for most DMTs now exceeds $80,000 a year," the researchers wrote.
"Yet, the specific rationale for ever-escalating launch prices and yearly (or twice yearly) price increase in excess of 15% for many drugs, including MS DMTs, has lacked transparency," they added.
To "explore these phenomena," the researchers conducted semi-structured interviews via telephone and online surveys with four pharmaceutical and biotech industry executives who met their requirements. These included substantial career experience, leadership roles, and that each be or have been "directly involved in multiple sclerosis disease-modifying therapy pricing or marketing," the researchers wrote.
The interviews were confidential, meaning these executive are not identified.
Asked about factors influencing company decisions on DMT prices upon approval and U.S. market entry, the four executives generally agreed that these decisions were driven primarily by the cost of other DMTs already available.
"I have sat through hours of my life of countless meetings debating pricing, but really what it came down to was, 'what is everyone else pricing; what do we think we can get for it,'" said one participant. "So historically, the fact that a new therapy would come on the market and be darn close to the therapies that are already there should have surprised no one."
This, participants said, was largely driven by a fear that being too far outside the "norm," which could affect company's public image.
"We can't come in at less. That would mean we're less effective, we think less of our product, so we have to go more," one executive said.
When it came to decisions about increasing DMT prices over time, decisions were largely driven by a desire to maximize profit. Other notable factors, like the cost of drug-specific research, development, and manufacturing, were not major considerations.
"I would say the rationales for the price increases are purely what can maximize profit. There's no other rationale for it, because costs [of making the DMTs] have not gone up by 10% or 15% … the costs have probably gone down," one executive said.
"Companies have been able to raise prices because nobody has pushed back or told them that they're not able to," another added, noting that while pharmas may be "villainized" for raising prices, they are "not villainized to the point that people are taking fewer drugs."
The researchers also noted that, while the "pharmaceutical industry commonly justifies the need for high US-based drug prices as a necessity both to recoup research and development costs and to incentivize high-risk future innovation,"  a recent analysis of 15 top companies "found that revenue derived solely from the drug price premium paid in the United States … was sufficient to cover 163% of [their] global research and development expenditures."
The study also emphasized that continual price hikes seem to be unique to the U.S., which, these executives suggested, may be a feature of the country's current healthcare system.
"[Pharmaceutical companies] always assumed that in the U.S. healthcare system this is a system that is entirely elastic; in other words you can price a therapy at whatever you feel that you can get reimbursed at," said one participant.
In contrast, in markets like Europe — the world's largest outside the U.S. — the existence of single-payer healthcare systems (with health coverage provided through the government) helps to keep prices in check and generally to decline over time.
"So as demand increased, you get approval in France, let's say $10,000 a year for a 1,000 patients," said one participant. "If there are 15,000 patients in France running treatment 3 years later, the government wouldn't allow you to have the same price unless you generated additional data."
Because such systems have finite resources to allocate, they drive prices down as more people are treated.
"It is only in the United States, really, that you can take price increases. You can't do it in the rest of the world. In the rest of the world, prices decline with duration in the marketplace," the executive added.
Participants also noted that increasing numbers of for-profit entities becoming involved in "distribution channels," the process of getting therapies from manufacturers to patients. Changes in distributors like hospital groups and their pharmacies, or "profit-seeking supply chain intermediaries" further contributes to inflated costs.
"[T]he payers are making a bunch of money off of gaming the system, too," said one executive.
"The frank information provided by these executives pulls back the curtain of secrecy on how drug price decisions are made," Dennis Bourdette, MD, a study co-author and professor at Oregon State, said in a news story. "We see that it is indeed the race to make more money that is driving up drug prices and nothing more."
Added Daniel Hartung, PharmD, MPH, and a study co-author: "The most surprising thing was how unsurprising it was."
A "glimmer of hope" in the pricing of MS treatments might be coming, three of the four executives said, due both to market maturation and growing public anger.
"The hall pass that MS therapies have received for years and years is soon to be expiring," said one. "[M]y suspicion [is] you'll see prices moderate as people fight for share instead of margin growth," added another.
Overall, however, the researchers concluded that "revenue maximization and corporate growth were drivers of price escalations."
"Contrary to prevailing narratives that underscore drug development costs, findings from our interviews suggest that the existing price ecosystem, overall corporate growth, international pricing disparities, and supply chain–related distortions may play a more central role in drug pricing decision," the team said.