#ACTRIMS2020 – Ozanimod May Ease Inflammation While Retaining Some Immune Defenses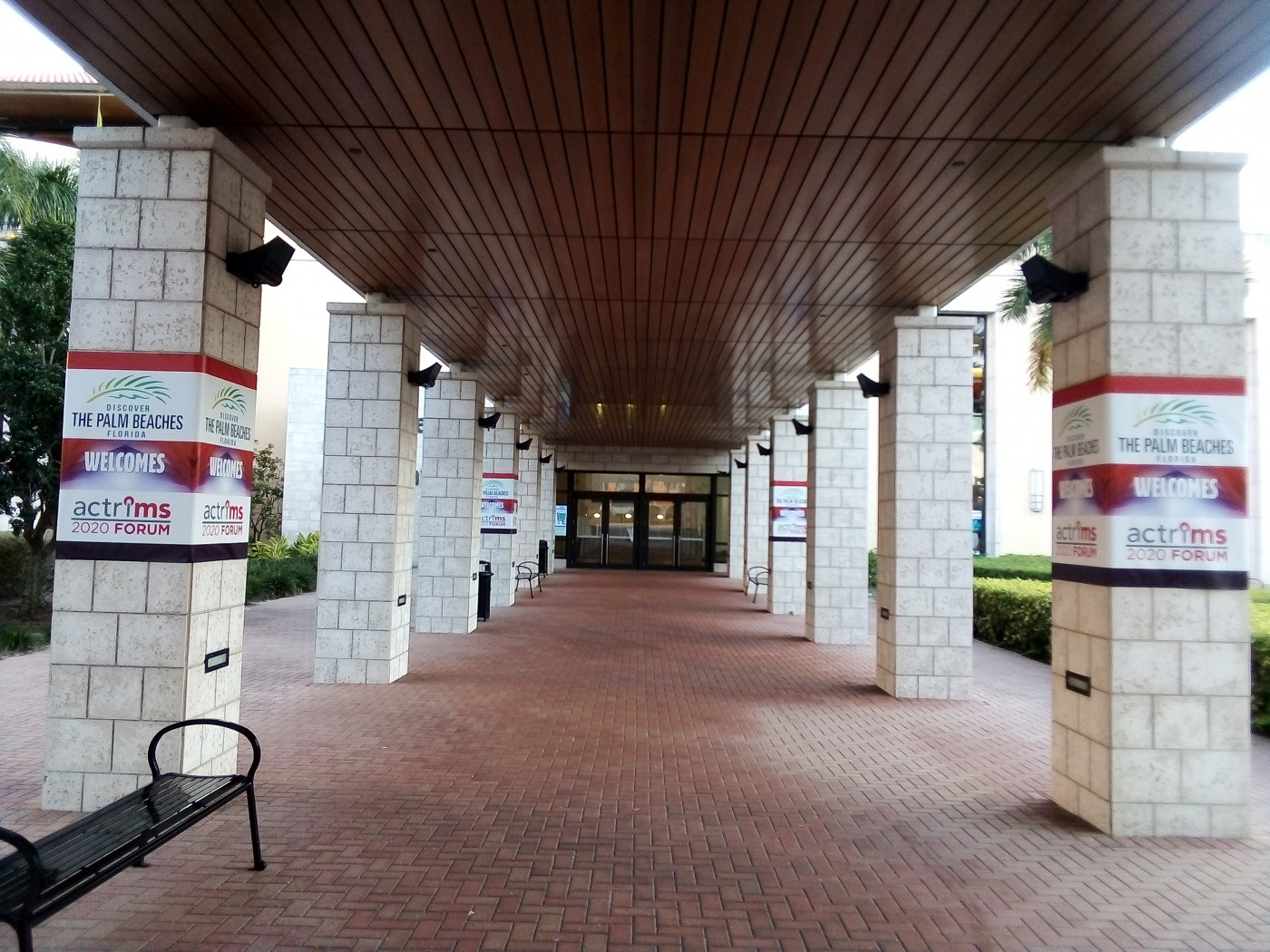 Ozanimod — an investigational oral therapy up for approval to treat relapsing multiple sclerosis (MS) — lowers the number of white blood cells circulating in the blood, supporting its ability to ease inflammation in the brain and spinal cord.
But this treatment also does not affect all white blood cell types equally, suggesting it may reduce damaging inflammatory responses while preserving some essential immune defenses.
The findings were presented at the Americas Committee for Treatment and Research in Multiple Sclerosis (ACTRIMS) Forum 2020, in Florida (Feb. 27–29) by Sarah Harris of Celgene, a subsidiary of Bristol-Myers Squibb. The poster is titled "Effect Of Ozanimod On Circulating Leukocyte Subtypes In Patients With Relapsing Multiple Sclerosis: Results From A Phase 1 Study."
Ozanimod is an oral small molecule, a sphingosine-1 phosphate receptor (S1PR) modulator, under review for approval in the U.S. and Europe. A U.S. Food and Drug Administration decision is expected by March 25, and one by European Medicines Agency around mid-year.
It belongs to the same class of compounds as Novartis' Gilenya (fingolimod) and Mayzent (siponimod), two approved MS therapies.
According to Celgene — the treatment's developer, now owned by Bristol-Myers Squibb — ozanimod is expected to have a better safety profile and fewer side effects, based on its high selectivity for S1PR types 1 and 5, than other S1P receptor modulators.
Type 1 of these receptors is found on the surface of lymphocytes (immune cells such as T- and B-cells), and is required for these cells to exit lymph nodes and enter the bloodstream.
While ozanimod's mechanism of action in MS is not fully known, it may involve keeping lymphocytes from reaching the brain and spinal cord (the central nervous system, CNS). By specifically blocking S1P receptor types 1 and 5, the agent would act to hold lymphocytes in lymph nodes, preventing them from entering the CNS.  This should lower inflammation, and limit self-directed attacks against myelin (the protective coating on nerve cells whose damage and loss is an MS hallmark). 
Recently published results from the Phase 3 RADIANCE (NCT02047734) and SUNBEAM (NCT02294058) trials showed that treatment with ozanimod was effective and generally well-tolerated by relapsing MS patients.
Data from the two trials also found that patients given ozanimod capsules — 0.5 or 1.0 mg, once daily — had slower disability progression, and fewer MS relapses and active brain lesions than those treated with Biogen's Avonex (interferon beta-1a), an injectable first-line therapy for MS.
Celgene also sponsored a Phase 1, open-label trial (NCT02797015) to study in greater depth the effects of ozanimod on white blood cells (leukocytes), as well as its pharmacokinetic (essentially, how the body affects a drug) and pharmacodynamic (how a drug affects the body) properties. These results were detailed at ACTRIMS by Harris.
The study enrolled 24 adults, 18 to 55, with active and clinically stable relapsing MS — both those with relapsing-remitting multiple sclerosis (RRMS) and secondary progressive MS (SPMS).
Patients were randomly assigned to ozanimod capsules at 0.5 mg (13 patients) or 1 mg (11 patients) each day. Treatment went for 12 weeks and included an initial seven-day escalation period.
An exploratory analysis, using two different assessment methods (flow cytometry and epigenetic cell counting), demonstrated that the treatment lowered nearly all white blood cell types analyzed in a dose-dependent fashion.
By the end of the study's 12 weeks, mean blood counts of B-cells (immune cells able to produce antibodies) and T-cells (immune cells able to directly kill other cells, and regulate the immune system) were reduced by more than 50% with ozanimod at 0.5 mg, and by over 75% with the 1 mg dose.
Both cell types continuously lowered in numbers over time in the ozanimod 1 mg group, whereas a time-dependent effect was less evident with ozanimod at 0.5 mg.
The higher dose also was more potent at lowering T helper (CD4+) cells — a subset of T-cells important for shaping and stimulating immune responses — than cytotoxic T-cells (CD8+), T-cells able to directly kill target cells. In contrast, at the 0.5 mg dose, both cell types had reasonably similar reductions.
Overall, at the end of treatment, ozanimod 1 mg had reduced the mean levels of immature T helper and cytotoxic T-cells by more than 90%.
In contrast, ozanimod's use had no evident effects on other types of white blood cell, including T effector memory re‐expressing CD45RA (TEMRA) cells, monocytes, natural killer (NK), and NKT cells. These cells are important to develop protective immune responses against harmful intruders (like viruses, fungi or bacteria), and for regulating the immune system.
Its differential impact on the various white blood cell types analyzed suggests that ozanimod is able to help block inflammation while retaining immune surveillance — important to defending the body against dangerous microbes (pathogens) and tumors, the researchers noted.
They also highlighted the low rates of infections and malignancy-related adverse events observed in previous ozanimod trials.
Ozanimod's efficacy in the RADIANCE and SUNBEAM trials also showed dose-dependent effects — a 1 mg dose led to lower relapse rates and fewer brain lesions than did treatment at 0.5 mg.
Pooled data from these trials also demonstrated reductions in mean white blood cell counts of 56.8% with ozanimod 1 mg, and 44.9% with 0.5 mg.
"In line with its mechanism of action, ozanimod produced dose-dependent reductions in B- and T-cells in peripheral blood. A differential effect of ozanimod on specific leukocyte subtypes in patients with [relapsing] MS was observed," the Phase 1 study's researchers concluded.