Tecfidera May Reduce Relapse Rate More Than Other RRMS Therapies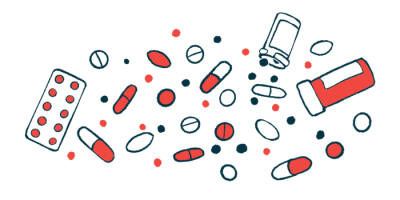 First-line treatment with Tecfidera (dimethyl fumarate) leads to a lower rate of relapses in people with relapsing-remitting multiple sclerosis (RRMS) than does treatment with Aubagio (teriflunomide) or injectable immunomodulators, according to an analysis of insurance data from France.
"These data will be useful to feed into physician choices of patients' treatment," according to researchers.
The findings were published in the British Journal of Clinical Pharmacology, in the study "Comparative effectiveness of dimethyl fumarate in Multiple Sclerosis."
Tecfidera is commonly used as a first-line treatment for RRMS. The therapy is thought to work by reducing the activity of the immune system. The name-brand medicine is marketed by Biogen, which funded this study, though generics also are available.
Some RRMS treatments have been compared directly in head-to-head clinical trials, but such studies are lacking for Tecfidera, which makes it difficult to make reliable comparisons between it and other medicines used in RRMS.
Now, a team in France conducted an analysis using data from a national French insurance database to compare Tecfidera to several other commonly used first-line treatments for RRMS. Based on prescription histories, the scientists identified 9,304 RRMS patients who started on Tecfidera or one of the other therapies from July 2015 to December 2017. The average age of patients was 40 and most were female.
By analyzing demographic and clinical data, the researchers created groups of similar patients for comparison. For example, they created two groups of 1,679 patients each, where one group was treated with Tecfidera, and the other was given Aubagio. These groups were matched for a number of variables that could influence results; the team then used statistical analyses to compare outcomes.
Since the researchers were using insurance data, they didn't have access to medical records to identify events of interest such as relapses, which was a noted limitation of the study. Instead, the researchers used proxies based on the insurance data.
As a stand-in for relapses, the team looked for times when patients were hospitalized and/or received high doses of anti-inflammatory medications. Similarly, they looked for new reimbursements related to disability devices as a proxy for measuring disability progression.
Results of the analyses showed the yearly risk of relapses was significantly lower — by about 19% — in patients given Tecfidera, compared to those treated with Aubagio. Tecfidera also outperformed injectable immunomodulators (IMMs), a class of medicines that includes interferon products and glatiramer acetate (sold as Copaxone, among others) in terms of reducing relapse rates (by 28%).
Other comparisons between Tecfidera and Gilenya (fingolimod) did not reveal any statistically significant differences in relapse rate. No noteworthy differences in disability progression were seen among any of the analyzed medications, although the researchers noted that since they were looking at only reimbursements for devices, it's likely their analysis missed instances of mild disability progression.
The researchers concluded that Tecfidera "proved to be associated with better results than [Aubagio] and [immunomodulators] regarding relapse activity, without significant difference on disability progression."