Bioasis Purchases EGF Therapy Platform for MS, Other Diseases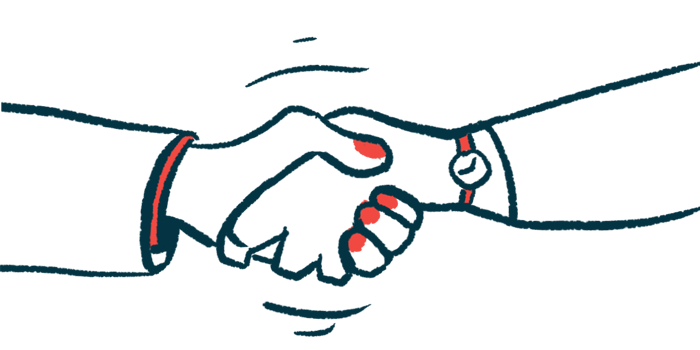 Cresence AS has sold its epidermal growth factor (EGF) platform comprising investigational therapies for multiple sclerosis (MS) and other neurodegenerative diseases to Bioasis Technologies.
Under the terms of the agreement, Bioasis will own all intellectual property related to the EGF platform. In exchange, it will issue 6.5 million of its common shares to Cresence, with another 6 million shares and additional payments if certain developmental milestones are met.
Bioasis hopes to combine these EGF therapies, which it says are ready for Phase 2 clinical development, with its existing xB platform designed to more effectively deliver therapeutics into the brain, the company reported.
"The transfer of these assets to Bioasis will speed up the development of EGF therapeutics for the treatment of certain rare neurodegenerative disorders," Francois Curtin, MD, co-founder and vice-chair of the Cresence board, said in a press release.
"We are thrilled by this agreement with Bioasis as it will progress the development of new therapeutic solutions based on EGF peptides for the treatment of rare neurodegenerative disorders where there is still significant unmet medical need. In addition, the combination of Bioasis xB3 platform with our EGF technology is anticipated to improve the brain delivery of our neurotherapeutic molecules," Curtin added.
Myelin, the fatty, substance that surrounds and protects nerve cells, is progressively lost in MS and some other neurodegenerative disorders, leading to disrupted nerve cell communication and cell death.
EGF is a naturally occurring protein in the body that can stimulate production and maturation of oligodendrocytes and Schwann cells — two cell types vital for producing myelin.
Data show that EGF-derived treatments can lower inflammation and stimulate myelin production, supporting its therapeutic use for neurodegenerative conditions marked by demyelination, Cresence states on its website.
"The molecule has a unique dual mechanism of action, stimulating myelination and downregulating neuroinflammation, thus offering neuroprotective properties that support development in Guillain-Barre syndrome, chronic inflammatory degenerative polyneuropathy and certain clinical manifestations related to onset and/or progression of multiple sclerosis including optic neuritis and relapses of the disease," said Deborah Rathjen, PhD, Bioasis' executive chair.
Bioasis says that one candidate, EGF1-48, is ready for Phase 2 development, with clinical data indicating that it's safe and well-tolerated in humans. Members from the Cresence team have signed on as consultants as Bioasis prepares for such trials.
The agreement marks one of a number of recent partnerships Bioasis has established for its proprietary xB technology, the company said.
Broadly, the xB platform is designed to help shuttle therapeutic molecules in the bloodstream across the blood-brain barrier, a selective membrane that regulates molecules' passage into the brain. It does so by attaching a small transport protein to the medicine that guides it across the membrane.
"We believe that adding our EGF technology to the Bioasis platform will create new synergies allowing rapid development of innovative drugs in neurology," Ferdinando Nicoletti, MD, co-founder and chief scientific officer at Cresence, said.
"We expect these synergies will ultimately lead to tailored delivery of our molecules to the central nervous system and possibly broaden the therapeutic areas of their application within immunoinflammatory and degenerative diseases of the central nervous system," Nicoletti said.