'Brain Healthy Lifestyle' May Help Prevent Disability Progression
Healthy cognitive and physically active lifestyle linked to boosting brain reserve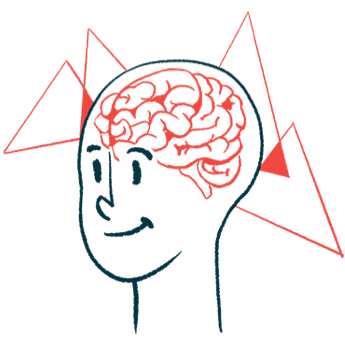 Leading a healthy cognitive and physically active lifestyle, including having a normal body weight and well-controlled blood pressure, may increase brain reserve — the brain's ability to adapt after damage — and delay disability progression in multiple sclerosis (MS), according to a new study.
The study, "Lifestyle factors in multiple sclerosis disability progression and silent brain damage: A cross-sectional study," was published in the journal Multiple Sclerosis and Related Disorders.
MS is an autoimmune disorder characterized by damage to the protective coating around nerve fibers called the myelin sheath. Such damage affects the transmission of electric signals between nerve cells, leading to a range of physical symptoms as well as mental health issues.
These impairments occur even at early stages of the disease, which highlights the need for measures to prevent or restore damage to nerve cells in the brain and spinal cord, according to researchers.
The MS Brain Health Initiative recently formed a strategy to manage MS based on the idea that optimizing brain health, or its ability to self-remodel in case of neuronal damage, can improve clinical symptoms.
"For example, a person with a high degree of 'brain health' may experience less clinical consequences as compared to a person with the same brain-lesion burden but with a lesser degree of 'brain health'," the researchers wrote.
Besides early diagnosis and treatment, the initiative believes that attention to certain lifestyle factors, such as physical activity, weight control, cognitive activity, smoking, alcohol consumption, and therapy compliance, could maximize brain health.
The overall idea is to minimize factors that could reduce brain reserve, such as disease burden or co-existing conditions, while maximizing factors such as disease-modifying therapies (DMTs) and heart health that could preserve brain reserve.
However, while some of these factors have been individually associated with MS severity, the relative contribution of different lifestyle factors on MS outcomes requires further research.
What the researchers measured
In the study, a team of scientists based in Belgium and Switzerland set out to determine whether lifestyle risk factors are associated with MS disease severity, as measured with the Multiple Sclerosis Severity Score (MSSS) — a measure of disability adjusted for disease duration.
Different surveys were used to collect data on the patient's lifestyle. These included the International Physical Activity Questionnaire, which measures physical activity and the amount of time spent sitting, and the Cognitive Reserve Index questionnaire, a test that assesses cognitive reserve based on education, work, and leisure time.
Patients' adherence to the Mediterranean diet, known for its health benefits, as well as smoking and drinking habits, were also evaluated. Additionally, the team examined factors known to affect heart health, such as body mass index (a measure of body fat), blood pressure, cholesterol ratio, and lipid-lowering medications.
The study included a total of 351 people with relapsing-remitting and secondary progressive MS who had not experienced a relapse in the past 30 days. Their mean age was 43 years and 69.8% were female.
Results showed that higher cognitive reserve scores and physical activity levels were associated with a lower MSSS, which reflects a longer time to reach a particular level of disability. Based on these findings, the team suggested that "adapting a more active lifestyle may be helpful in delaying disability progression."
On the other hand, being overweight or obese and having a higher systolic blood pressure — the pressure within the arteries as the heart beats — were pointed out as factors linked to a higher MSSS.
These factors, together with MS type, could explain about 22% of the variability in MSSS.
"Our study suggests an association between a 'brain healthy lifestyle' with disability progression in MS. A cognitive and [physically] active lifestyle alongside a normal body weight and blood pressure may help to prevent future disability in MS," the researchers concluded.
"Randomized clinical trials investigating the effects of a brain-healthy lifestyle in general, rather than [focusing] on one risk factor, are warranted," they added.