Mymee Acquires Developer of MS Management Mobile App Emilyn
Breakthrough's Emilyn app has more than 50,000 users worldwide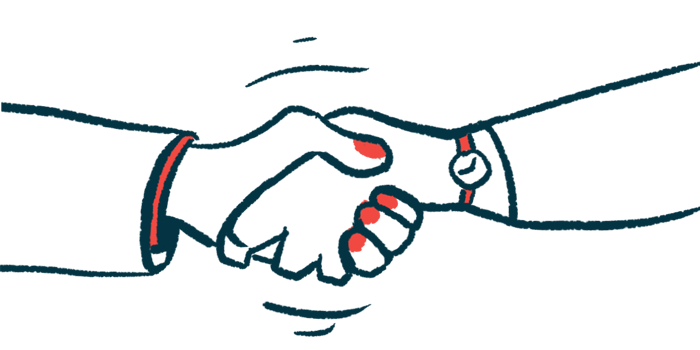 Breakthrough Health, a startup company that created the Emilyn mobile app to help people with multiple sclerosis (MS) manage their disease, has been acquired by Mymee to further its support to the MS community.
A provider of specialized support for those with autoimmune diseases and long-term symptoms after COVID-19, Mymee will bring Breakthrough's leadership team on board to gain expertise on the unique needs of MS patients.
"Helping those with highly variable autoimmune diseases involves both disease-specific experience and a personalized 'n-of-1' approach that accounts for the detailed nuances of each person's case," Mette Dyhrberg, Mymee's founder, said in a company press release. "The addition of Breakthrough Health's innovation and mission-driven product, technology and growth leadership empowers us to scale and continuously improve our personalization capabilities and strengthens our support for individuals living with MS as well as those with long COVID who share some symptoms associated with neurological autoimmune diseases."
An estimated 10 million people are affected by MS and rheumathoid autoimmune diseases in the U.S. alone, with women being disproportionately impacted, according to the company.
To achieve its goal, Mymee focuses on case studies to develop individualized support programs for those with chronic symptoms such as fatigue, brain fog, and pain as a result of autoimmune conditions.
Using patient-reported data, the company has identified 95 triggers for more than 150 symptoms among people with MS, long COVID-19, and other autoimmune conditions.
The acquisition will further Mymee's support to the MS community via the Emilyn app, which is used by more than 50,000 people worldwide and reportedly ranks first as the app for people affected by MS.
Emilyn, which can be downloaded for Android or Apple devices, was launched by Breakthrough in 2019 to "make life with MS easier," according to the app's website. It enables patients to track their daily symptoms, mood, and activity levels, offering an easier alternative to a symptom diary that patients can share with their healthcare professionals.
Every week, patients get a report, which organizes their symptoms, step counts, and the temperature into graphs, allowing them to monitor patterns about how their activity levels and temperature fluctuations are affecting them.
Users also are able to set customizable reminders with Emilyn, including those for medication, symptom check-in, and appointments. Notifications come through on a mobile phone.
An appointment notes section lets users write down questions or comments to be discussed at healthcare appointments. Medical records also can be uploaded to the app and securely stored.
Breakthrough won the MS Challenge from EIT Health in 2021 for most innovative startup and partner for MS patient support.
"What we have found in supporting Emilyn's MS community over the past four years was that most members were managing significant symptoms between neurologist visits but were without the power to predict or prevent them," Bazil Azmil, co-founder and former CEO at Breakthrough Health, said. "Our determination to find a solution led us to Mymee with their rigorous systems-based approach to connecting the dots between autoimmune symptoms and triggers and their focus on addressing the 'n-of-1."