TeraImmune, NIAID Partnership Extended to Boost Treg Therapies
Extension will let company improve hemophilia A process, inform TI-235 development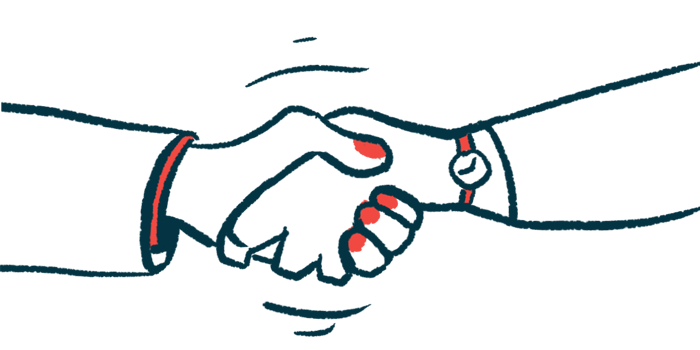 TeraImmune is extending its collaboration with the National Institute of Allergy and Infectious Diseases (NIAID) to continue developing regulatory T-cell-based therapies for multiple sclerosis (MS) and other autoimmune diseases.
The extension will let the company continue optimize the manufacturing process for its lead regulatory T-cell (Treg) product in hemophilia A and prepare it for an upcoming clinical trial. Once established, the protocols will help inform the manufacturing of other treatment candidates, including its TI-235 for MS.
The ongoing Cooperative Research and Development Agreement with the National Institutes of Health's NIAID is titled, "Developing the process of human regulatory T cells for clinical use."
"Based on this collaborative teamwork, we will further maturate the clinical manufacturing processes for human Treg that are feasible for various indications, including our key pipeline candidates TI-168 for a refractory hemophilia A, TI-235 for multiple sclerosis and TI-620 atopic dermatitis," said Yong Chan Kim, PhD, CEO of TeraImmune, in a company press release.
In MS, the immune system launches a misguided inflammatory attack that damages and destroys the myelin sheath, a fatty covering around nerve fibers needed to efficiently transmit electrical impulses.
While T-cells are believed to be involved in the attacks, there's a subset of them called Tregs that have an immunosuppressive function, helping to keep other immune system components in check.
Tregs can suppress the activity of other immune cells and reduce inflammation, acting as the brakes of the immune system. Because of this function, they have been extensively studied as a potential therapy for autoimmune and inflammatory conditions.
TeraImmune is a biotechnology company working to develop new Treg-based therapies, made by equipping natural or lab-made Tregs with a disease-specific receptor that makes cells able to fight specific autoimmune reactions. The company has developed two methods of generating large amounts of Tregs.
The first, TREGable, collects Tregs from a patient and expands them in the lab without losing their suppressive abilities.
"We observed that TREGable stabilizes multiple key markers/drivers of Tregs, including Foxp3 and Helios," Kim said.
The second method, TREGing, creates Tregs in the lab from conventional effector T-cells isolated from a patient. These induced Treg-like cells, which have similar anti-inflammatory abilities as the naturally occurring ones, are then purified and expanded before use.
TeraImmune's methods have shown promising results. Its lead candidate TI-168 was recently cleared for a Phase 1/2a trial with hemophilia A patients.
The extension with NIAID will help the company manufacture TI-168 according to current good manufacturing practice (cGMP), a process that ensures all batches of a given product are produced according to specific quality standards.
It will also help the company develop clinical laboratory manuals providing support for the upcoming trial. NIAID will provide scientific advice on the best use and manufacturing of Tregs products and will assist in developing standard operating procedures for the therapies' preclinical and clinical testing.