MS Patient's Pick of the Week's News: Ocrevus, Myelin, Telemedicine, Gala and Axon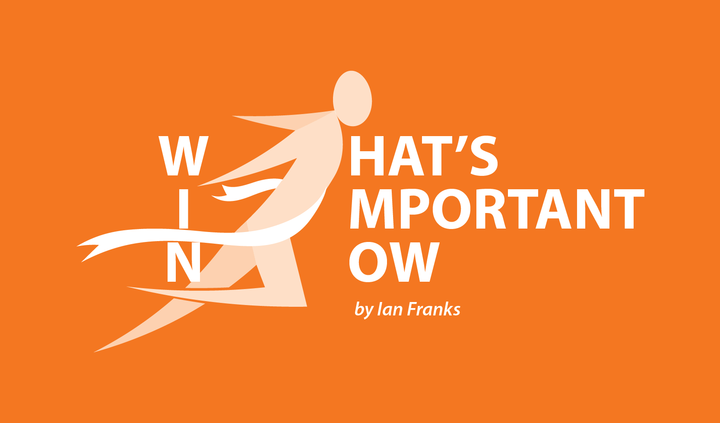 Here is my Pick of the Week's News, as published by Multiple Sclerosis News Today.
Ocrevus possibly being one of the most significant advances in MS treatment, especially for people with PPMS, the date for a decision on its approval is awaited with great anticipation.
The potential approval of Ocrevus (ocrelizumab) this month supports the idea that, someday, a world free of multiple sclerosis is possible, according to Tim Coetzee, PhD, the National Multiple Sclerosis Society's chief advocacy, services and research officer.
While Coetzee and the society realize the potential of Ocrevus to improve MS treatment, both also acknowledge that plenty of work remains to be done to reach its goal of "ending MS forever."
With the date for Ocrevus' potential approval fast approaching, Multiple Sclerosis News Today spoke to Coetzee about how the possible therapy is viewed by the MS Society, its hopes and concerns, and work beyond Ocrevus.
"The idea of a treatment being approved for primary progressive MS is huge," Coetzee said. Still, he and the society do not want to celebrate too soon, and are only cautiously optimistic that the U.S. Food and Drug Administration (FDA) will approve Ocrevus on March 28.
"You always have to be prepared for the unexpected (like December's three-month delay in the agency's decision late last year), but we certainly hope that doesn't happen," he added.
A transcript of the interview with Coetzee can be found here.
It is encouraging to see a new discovery in the field of myelin regeneration, a process that is likely to be a key to successful treatment.
Regulatory T-cells in the central nervous system trigger the maturation of stem cells that increase the production of myelin at injured neurons — a discovery that places the idea of regeneration in multiple sclerosis in a whole new light.
With this new understanding of how immune cells signal to boost brain repair, researchers can now attempt to develop therapies that mimic the processes. Since current MS treatments slow the rate of new damage without having an impact on older injuries, such therapies would not only prevent MS patients from getting worse, but also actually make them get better.
The study, "Regulatory T cells promote myelin regeneration in the central nervous system," also demonstrated that regulatory T-cells have a broader role in the body than just acting as a force to calm and resolve inflammatory processes. The report was published in the journal Nature Neuroscience.
The study's lead author, Dr. Yvonne Dombrowski of Queen's University Belfast, said in a news release: "This knowledge is essential to designing future treatments that tackle neurological diseases, such as MS, in a new way – repairing damage rather than only reducing attacks."
Modern communications equipment and expertise is being put to great use in a new trial of its potential in the future of diagnosis and treatment.
Telemedicine, which allows healthcare professionals to evaluate, diagnose and treat patients at a distance with telecommunications technology, may soon benefit people with multiple sclerosis.
Elizabeth Morrison-Banks, MD, a health sciences clinical professor at the University of California at Riverside School of Medicine, is planning a pilot one-year study of a home-based telemedicine program for MS patients.
A $100,000 grant from Genentech is financing the project, which Morrison-Banks calls "Clinicians' Online Neurology Network Empowering Communities through Telemedicine – Multiple Sclerosis (CONNECT-MS)."
"In 2015-2016, in collaboration with the Landon Pediatric Foundation, our research group developed a pilot telemedicine program for MS care funded by Genentech," Morrison-Banks said in a news release. "While our preliminary data suggested that telemedicine is effective for and acceptable to patients with MS, outreach was limited. We are therefore proposing a new home-based telemedicine program."
A nurse practitioner will visit the telemedicine group's homes, review their clinical history, and work with a neuro-immunologist who is on a telemedicine hook-up to perform a neurological analysis
Researchers will compare the health of patients treated by telemedicine with those who received usual care. They will examine pain levels, fatigue, quality of life, visual impairment, sexual satisfaction, bowel control, bladder control, and mental health.
Raising money for essential work with people living with MS is a great cause, and I wish MS Views and News every success both in its gala and its future work.
MS Views and News, a non-profit multiple sclerosis advocacy organization, will host its second annual Champions Tackling MS Gala on April 22, with money raised going to support live educational events, community resources, and services intended to help improve the quality of life for people with MS.
The event at the Signature Grand hotel in Davie, Fla., starts at 6:30 p.m.
Lauren Pastrana of CBS Miami will emcee this year's gala. The evening's honoree guests will be Dr. Aaron Boster, MD, a neuroimmunologost and director of the Ohio Health MS Center, and the former dentist turned fine art photographer Jon Evan Glaser, who was forced to retire from dental practice due to MS complications. Boster and Glaser's respective advocacy and commitment to being Champions Tackling MS align with the evening's theme.
MS Views and News founder and president Stuart Schlossman, who has MS said in a press release: "MS Views and News serves thousands of individuals via live educational programs, archived educational video recordings, e-newsletters, Wellness Workshops, a toll free helpline and Social Work services, all free of charge to the public."
For ticket purchases and information on becoming a sponsor, contact Jennifer at (786) 514-3055 or [email protected], or visit this website.
As if one research discovery, in myelin regeneration (see above) isn't enough good news, there is a second, this time axon regeneration. Exciting times!
The idea of repairing damaged axons — a key component of advancing disability in multiple sclerosis  — just got closer to reality, with the discovery that a compound found in fungi triggered axon regeneration, making damaged axons grow "like weeds."
Scientists have long struggled to find compounds that stimulate the repair of axons, the long, thread-like neuron appendages that send signals to other cells.
The study, "Small-Molecule Stabilization of 14-3-3 Protein-Protein Interactions Stimulates Axon Regeneration," appeared in the journal Neuron.
The discovery was made with the help of PhD candidate Andrew Kaplan, working in the laboratory of Dr. Alyson Fournier, a neurology and neurosurgery professor at Canada's McGill University. Fournier's team had been focused on axon regeneration for some time, particularly a group of proteins with known neuroprotective properties called 14-3-3.
"While 14-3-3 is the common denominator in this phenomenon, the identity of the other proteins involved and the resulting biological activities differ between plants and animals," said Kaplan in a news release.
"When I looked under the microscope the following day, the axons were growing like weeds," said Kaplan. The team now seeks a deeper understanding of how fusicoccin-A makes the neurons grow.
***
[You are invited to visit my personal MS, Health & Disability website at 50shadesofsun.com].
Note: Multiple Sclerosis News Today is strictly a news and information website about the disease. It does not provide medical advice, diagnosis, or treatment. This content is not intended to be a substitute for professional medical advice, diagnosis, or treatment. Always seek the advice of your physician or other qualified health provider with any questions you may have regarding a medical condition. Never disregard professional medical advice or delay in seeking it because of something you have read on this website. The opinions expressed in this column are not those of Multiple Sclerosis News Today, or its parent company, BioNews Services, and are intended to spark discussion about issues pertaining to multiple sclerosis.