The Anniversary Effect: How Do You Remember Your Diagnosis Date?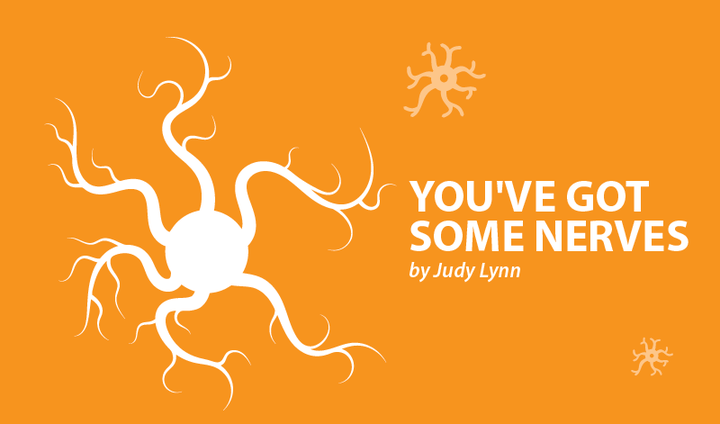 Editor's note: Marking the second MS diagnosis anniversary of our columnists in one week, Judy Lynn writes about the "Anniversary Effect."
This week marks the 14th anniversary of my MS diagnosis. That day, March 27, 2003, is etched clearly in my mind.  Ask me about anything else I was doing 14 years ago (or three for that matter!) and I probably would struggle to think of something specific.
It is the nature of the human psyche to record momentous occasions, good or bad. From the birth of a child to the death of a loved one, and the emotional roller coaster in between, there is something about our senses that goes into overdrive when the emotions are triggered. Sometimes an event is so traumatic that our conscious memory blocks it. Yet, a noise, smell, or other sensation may elicit a feeling. We may, or may not, remember the connection.
My MS diagnosis does not fall into that extreme traumatic event category. But it was life-changing and emotionally wrenching enough to cause me to go into a state of hyper-aware shock the day of my diagnosis.
For several years I found myself affected in the weeks leading up to my anniversary. This is known in psychology circles as the "Anniversary Effect." During this time I worried more about my symptoms, as well as ones I did not even have! I became preoccupied about the future, slept poorly, cried more easily, and avoided people. In time, those reactions lessened and shifted toward a state of thoughtfulness and thankfulness. Still, I preferred a day of solitude: A solo walk in nature, a quiet house with tea and journal, a movie by myself. All are fairly normal reactions, according to the American Psychological Association.
With each passing year the emotional, and sometimes physical, response to the date lessened. Deb Serani, psychologist and contributor to The Mighty, shares tips for dealing with anniversary effect.  Perhaps most helpful for me over the years was just being aware that my mood may shift around the date, and being kind to myself.
This year a trip to the Midwest to visit family and attend a conference for work overlapped with my diagnosis anniversary. The fact that there was no recognition of the date during my planning says a lot. I spent the day busy with family. I raced monster trucks with a pre-schooler, talked to a new baby about how amazing he is, took a long walk with the little ones and their mom, talked trail-runners and food trucks with my brother, and compared claustrophobia stories with a kindred spirit. There was barely time to think about MS. At 5 p.m. I checked into my hotel room and reviewed dinner options.
Suddenly, the thought of leaving the room and interacting  with anyone sounded … well … I just wanted a quiet evening to be thoughtful and thankful: To remember where I've been and where I am, and to acknowledge the good and bad of my MS. And, in keeping with the yin-and-yang theme, I ordered a chicken quesadilla, but also a kale and avocado smoothie from room service, wasted time surfing the internet, then did my Avonex injection, and used my Theraband, but stayed up too late.
Finally, taking a cue from the U.S. Department of Veterans Affairs, I found a way to commemorate the occasion of my anniversary by sending out a request for donations to a National MS Society fundraiser. I suggested a $14 donation.
***
Note: Multiple Sclerosis News Today is strictly a news and information website about the disease. It does not provide medical advice, diagnosis, or treatment. This content is not intended to be a substitute for professional medical advice, diagnosis, or treatment. Always seek the advice of your physician or other qualified health provider with any questions you may have regarding a medical condition. Never disregard professional medical advice or delay in seeking it because of something you have read on this website. The opinions expressed in this column are not those of Multiple Sclerosis News Today, or its parent company, BioNews Services, and are intended to spark discussion about issues pertaining to multiple sclerosis.