AAN Annual Meeting Offers First Ocrevus Data Update Since MS Therapy's Approval by FDA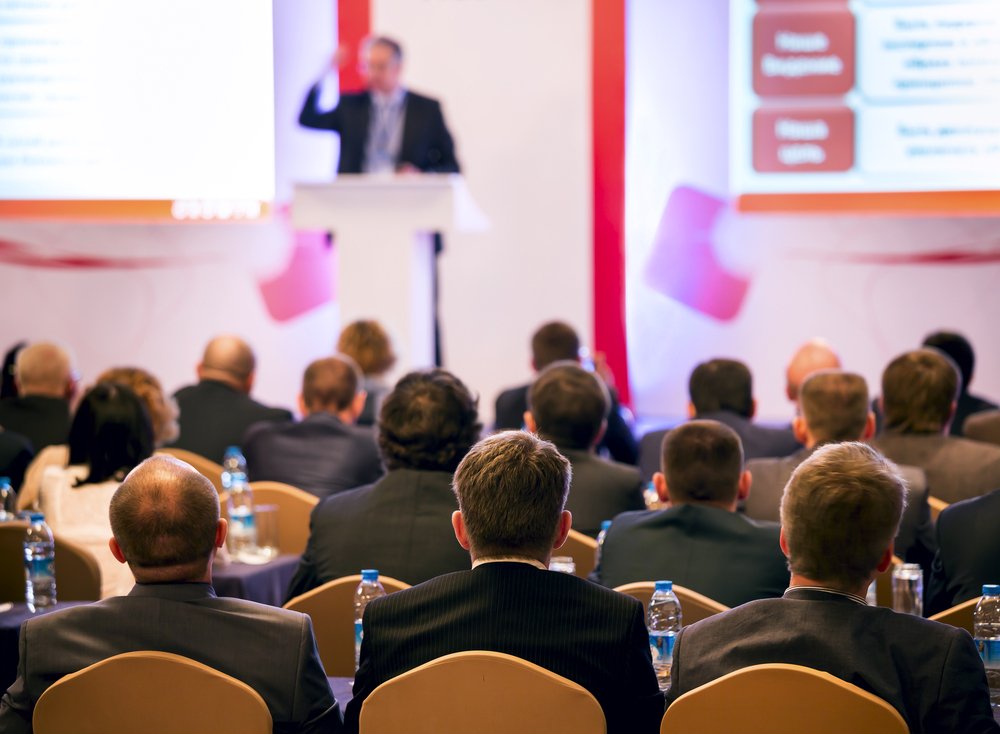 New data on the recently approved multiple sclerosis (MS) drug Ocrevus (ocrelizumab) will be presented at the upcoming American Academy of Neurology (AAN) Annual Meeting 2017, which will take place April 22-28 in Boston.
The meeting is the first scientific conference focusing on neurology since the U.S. Food and Drug Administration (FDA)  approved Ocrevus for both relapsing MS and primary progressive disease. Most Ocrevus-related studies to be presented at the meeting are sponsored by the drug's developer, Genentech, or its Swiss parent company, Roche.
Rapid treatment effects
To explore how fast the treatment effects of Ocrevus occur, Roche researchers focused on the first eight weeks of treatment among relapsing patients.
One study demonstrated that Ocrevus lowers brain inflammation, as seen on magnetic resonance imaging (MRI) brain scans, as early as four weeks after the start of  treatment. Reductions in annualized relapse rates were significant eight weeks later, according to another presentation.
Early-stage relapsing MS
Early relapsing disease was the focus of the next Roche-sponsored study. Data from the two Phase 3 OPERA trials (NCT01247324 and NCT01412333) showed that patients with early-stage relapsing disease also benefit from treatment with Ocrevus.
The proportion of early-stage patients who achieved no evidence of disease activity (NEDA) was 47.6 percent — similar to that seen in the entire study group treated with Ocrevus. NEDA in Rebif-treated early relapsing patients was 76 percent lower.
Relapsing patients in early disease stages also benefitted from the brain lesion-preventing effects of Ocrevus, according to another study. Prevention of new brain lesions occurred in the earlier analysis of the entire OPERA trial group.
"Ocrevus is the only disease-modifying therapy approved by the FDA for people with primary progressive MS and offers people with relapsing MS a new treatment option with a favorable benefit-risk profile," Sandra Horning, MD, chief medical officer and head of global product development at Genentech, said in a press release. "The data being presented at AAN will demonstrate how rapidly Ocrevus controls disease activity and reduces brain MRI lesions in people with early RMS, both of which are important goals of treatment."
Open Label Study Results
Relapsing patients who received Ocrevus in the two Phase 3 OPERA trials, and entered the extension studies, continued having low annualized relapse rates at 144 weeks of treatment. Patients who had previously received Rebif were switched to Ocrevus when they entered the extension studies, in which all patients received Ocrevus.
Rebif-treated patients improved their relapse rates from 0.245 and 0.254 over 96 weeks in the OPERA trials, to 0.092 and 0.115 in the extension studies.
Safety and Efficacy Update
An analysis of safety data from all Phase 3 clinical trials and an earlier Phase 2 trial of Ocrevus showed that adverse event rates in this group were similar to those seen in the respective trials. The cancer rate was 0.44, and severe infections 1.8 times, per 100 patient years of Ocrevus exposure as of June 2016. The Roche-sponsored presentation will provide more updated safety data.
Another Genentech-sponsored study used an advanced MRI technique to show that Ocrevus seemed to prevent myelin loss in the brain's white matter over two years of treatment. The study compared Ocrevus and Rebif-treated MS patients with healthy controls, and showed that Ocrevus seemed to stabilize myelin loss, while patients treated with Rebif continued losing the nerve insulation.
Genentech will present the design of a study (NCT02688985), aiming to further explore how Ocrevus acts on B and T cells in the body by measuring various biomarkers thought to reflect disease processes.
Primary progressive MS
Looking at data from the ORATORIO trial of Ocrevus in primary progressive MS, patients who saw their disability worsen also had higher levels of fatigue. Those who did not progress during treatment with Ocrevus reported a significant reduction in fatigue. This observation led researchers to suggest that one of the drug's benefits in this patient group might be fatigue reduction.
An evaluation of patients with no evidence of progression or active disease (NEPAD) in the same trial revealed that after 120 weeks of treatment, 29.9 percent of Ocrevus-treated patients had NEPAD, compared to 9.4 percent in the placebo group — at three-fold increase. NEPAD is a combination measure that includes no evidence of progression, no relapse, and no brain MRI activity.
Finally, a study examined evoked potentials as a marker of prognosis and disease course in primary progressive MS. Evoked potentials is a test that measures brain electrical activity when specific sensory nerve pathways are stimulated.
An earlier small study suggested that the method can be used, and a team of researchers from Switerland's University Hospital Basel attempted to verify the method on 10 patients participating in the ORATORIO trial. Results were similar to the earlier trial, but were not statistically significant, and researchers concluded that the small number of patients prevented any interpretation of the method's effectiveness.
Ocrevus in comparison
One presentation at the AAN meeting was sponsored neither by Genentech nor Roche, but by Sanofi Genzyme and Bayer HealthCare Pharmaceuticals. It compared the effectiveness of Ocrevus and Lemtrada (alemtuzumab) using an analysis that considers how many patients must be treated to prevent one additional bad outcome.
This so-called "number needed to treat" analysis can be used when no direct analysis between two drugs has been made. The analysis showed that Lemtrada more effectively prevented relapses and disability progression than Ocrevus, but researchers said they need real-life experience to confirm the findings.
Multiple Sclerosis News Today will continue reporting on the AAN meeting, with a focus on MS therapies. For a complete list of Genentech's presentations at AAN 2017, please click here.