Why the Future of Science Is Crucial to the MS Community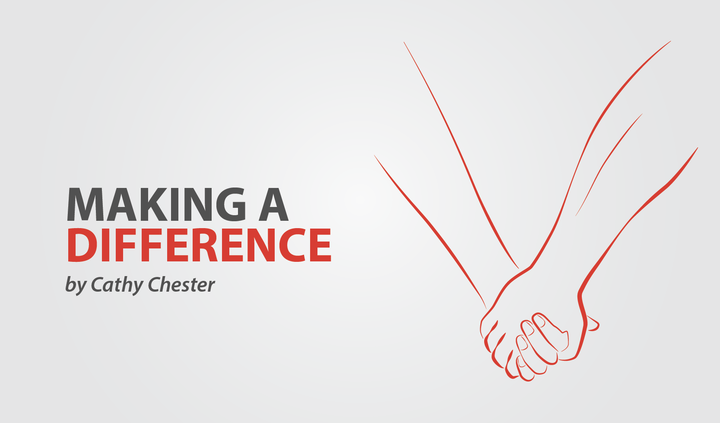 Everything around us, and within us, begins with science. Science is important to the future of humanity's well-being.
Science is what makes the world go around. We all think it's love, but actually, at its core, love begins with chemistry. Biological reasons explain why we're attracted to someone else. It has to do with glands, organs and our senses.
It's crucial to continue scientific exploration, something the multiple sclerosis community is well aware of. We rely on science for all facets of our care, for better research, more treatments and, most importantly, a cure.
That's why I took part in the March for Science. I wanted to use my voice to illustrate how important science is in the fight against multiple sclerosis. I want to do my part to ensure that scientific research continues to seek cures for all diseases, so that someday everyone can live healthy and disease-free lives.
I recently watched a video on The National Multiple Sclerosis Society's website. The article's title caught my eye, and I wanted to learn more:
Speeding Toward Answers for MS
The video is about Dr. Daniel Reich, a neurologist and neuroradiologist who directs the Translational Neuroradiology Unit at the National Institute of Neurological Disorders and Stroke. He uses MRI machines to take pictures of the brain in a search for clues that could lead to new preventions and treatments. His work could ultimately help those with progressive and relapsing MS. With one clinical trial already under way at Johns Hopkins University, his work is heading in the right direction.
More funding is necessary to realize his goal. "We must develop new medications, test new medications and get them to people as quickly as we can," he said. "So much work still needs to be done." 
Over the years, science has also changed the MS diagnostic landscape. The 1970s saw the arrival of CAT-scan technology that uses x-ray images to create detailed pictures of the brain. The 1980s brought magnetic resonance imaging, or MRI, which offered greater detail of the human brain. By the end of that decade, sequential MRI scans showed that MS was progressing even when symptoms had disappeared.
Advances in research led to scientists using MRI to detect MS plaque more accurately than ever. This ability shortened the time it takes to diagnose MS, which means that new patients can begin a therapy quicker. That's important and exciting.
The research needs to continue.
In 1986, doctors offered me offered steroids as the only "treatment" for my MS exacerbations. Today there are 15 FDA-approved medications, and promising approaches are in the pipeline. We need more research to keep moving forward. This is a pivotal moment. Scientists are on the cusp of research that could help our community in extraordinary ways.
One way is identifying risk factors that could increase a person's susceptibility to MS. This could reveal how we can prevent MS.
In 30 years of living with MS, I've seen amazing scientific progress that's benefited our community. Yet so much more needs to be done. Scientists need to find answers for all of us, including those with progressive MS.
Science means progress, and progress helps us hold onto the hope that we can have a healthier future. Science matters. Let's use our voices to make sure it continues to move in the right direction.
***
Note: Multiple Sclerosis News Today is strictly a news and information website about the disease. It does not provide medical advice, diagnosis, or treatment. This content is not intended to be a substitute for professional medical advice, diagnosis, or treatment. Always seek the advice of your physician or other qualified health provider with any questions you may have regarding a medical condition. Never disregard professional medical advice or delay in seeking it because of something you have read on this website. The opinions expressed in this column are not those of Multiple Sclerosis News Today, or its parent company, BioNews Services, and are intended to spark discussion about issues pertaining to multiple sclerosis.