Unsure Which Way to Turn? Let an MS Navigator Guide You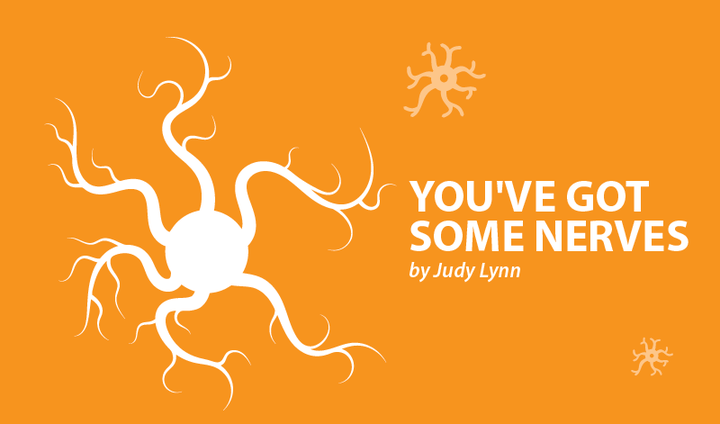 A few years ago, after a fairly stable decade, my MS decided to shake things up. What began as occasional tripping over my own feet soon turned into chronic shin splints, and the inability to walk or drive far, all of which was caused by MS foot drop.
With the help of a physiatrist, I received an accurate diagnosis of the problem, and a prescription recommendation for vehicle hand controls. By this time, I had suffered with significant pain and limitations for almost a year. I was worn out and felt overwhelmed.
How much would they cost? How would I get them? Could other people still drive my car? Can they even be put in my car? When will I find the time to take care of all this? My sick leave and vacation leave at work were used up. I was a single mother, with more than a full plate of competing priorities. I did not know where to start! Well, that's not quite true.
I knew enough to start with a call to my local Northwest Chapter of the National MS Society, where I was connected with an MS Navigator.
MS Navigators help those of us affected by MS, quite literally, by navigating through the bumpy and often changing terrain of this disease. The National MS Society provides these highly skilled professionals to connect you to information, resources and support needed to move your life forward.
According to The National MS Society, a MS Navigator may provide:
information and education to help you be your own best advocate
emotional support resources, including support groups and ways to connect with others
help with the complexities of healthcare systems, insurance and employment
resources to face financial challenges and plan for the future
wellness strategies and resources to improve quality of life
assessment for personalized case management
crisis intervention in times of need
My MS Navigator, Deb, quickly became a lifeline for me during what proved to be one of my bumpiest years of living with MS. While I started out the conversation asking for help with hand controls, Deb took the time to ask questions and learn more about my life. She found ways to support me as a whole person, not just a person with foot drop.
In fact, she took the time to learn about my family and the needs of my children. Did I get the answers to my questions? Yes, and so much more! If Deb did not have an answer, she would direct me to a resource that did. She scheduled regular check-ins with me, and provided motivation and encouragement to keep things moving forward. She showed empathy, compassion and wisdom. I knew I could trust and rely on Deb to help me sort out that plate of competing priorities.
So, how did that bullet list of MS Navigator job duties (above) play out for me? Here are the ways that Deb helped me over the course of a year:
Referral back to Division of Vocational Rehabilitation (DVR) for financial support of vehicle hand controls.
Information on the process of obtaining vehicle modifications, and referral to businesses that provided driver training and installation of controls.
Guidance to coordinate items needed from my employer, healthcare provider, insurance, DVR, driving instructor, and the installation company.
Emergency financial assistance during a period of leave without pay from my job.
Encouragement to put on my own oxygen mask first, including referral to counselor/social worker and an application for a wellness grant, so that I could make exercise and stress reduction a priority.
Empathetic, compassionate and incredibly professional listening during a time of personal crisis.
Information on the National MS Society scholarships, which my son subsequently received.
Referral to a financial planning resource as I prepared to sell my home, send my youngest to college, and make major life changes.
Life is full of twists and turns, potholes, missing road signs, washed out bridges and detours. MS wreaks havoc on our internal GPS, or central nervous system, making it difficult to determine the right direction. We all need a little help finding our way sometimes, and whatever help you may need, an MS Navigator is ready to assist and get you back on the road to your future.
Special thanks to my local Northwest Chapter of the National MS Society and my superstar navigator, Deb. I would have been lost without you!
***
Note: Multiple Sclerosis News Today is strictly a news and information website about the disease. It does not provide medical advice, diagnosis, or treatment. This content is not intended to be a substitute for professional medical advice, diagnosis, or treatment. Always seek the advice of your physician or other qualified health provider with any questions you may have regarding a medical condition. Never disregard professional medical advice or delay in seeking it because of something you have read on this website. The opinions expressed in this column are not those of Multiple Sclerosis News Today, or its parent company, BioNews Services, and are intended to spark discussion about issues pertaining to multiple sclerosis.