NYC Subways: A Tough Ride With MS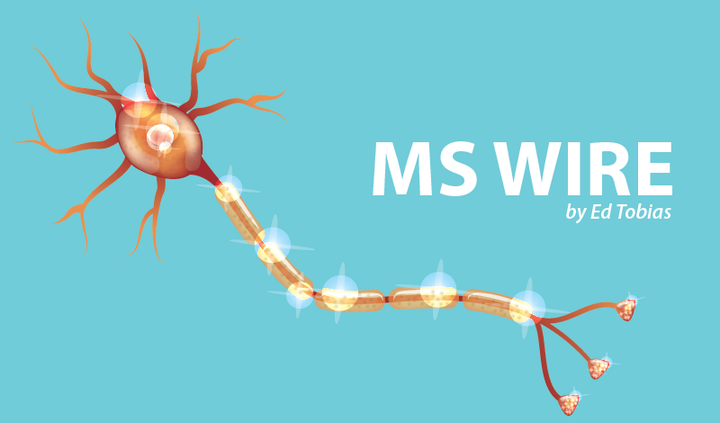 Have you ever been on a New York City subway?
I grew up in the Big Apple, and I used to love riding the subway as a kid. I'd travel all over the city without a problem. Not so today. Not so since MS changed my track.
The New York City subway system, the largest in the world, is one of the world's least accessible. And now, that's resulted in a pair of lawsuits. According to a recent New York Times story, quoting the lawsuits:
"…more than 75 percent of the city's 472 subway stations do not have elevators, lifts or other methods that make them accessible for people who use wheelchairs, mobility devices or are otherwise unable to use stairs. Of the approximately 112 stations that are designated as wheelchair-accessible, only 100 currently offer working elevator service for passengers traveling in different directions."
Even if you are able to navigate into and out of a station, getting on and off the actual subway car can be its own challenge. At most stations there is a gap, that can be as large as four inches wide and two inches vertically, between the platform edge and the subway car; on curved platforms the gap can be wider. At the platform of an accessible station the vertical gap is less, but only near the center of the platform, near the conductor's position. The best position for boarding at an accessible station is supposed to be indicated by a sign.
Lawsuits claim local and federal laws are being broken
One of these recent lawsuits was filed in New York State court and the other in federal court. The state lawsuit focuses on the lack of elevators between the street and the subway stations, and argues that lack of accessibility violates New York City's Human Rights Law. That law protects people with a disability. The federal lawsuit claims that the Americans with Disabilities Act, which prohibits discrimination against people with disabilities in public facilities, is being violated.
According to these suites, only 24 percent of New York City's subway stations are accessible. The New York subways, of course, are very old. But, the lawsuits claim that other old systems don't have as great a problem: Seventy-four percent of Boston's stations are reported to be accessible. In Philadelphia it's 68 percent, and in Chicago the suits claim it's 67 percent.
Of course, New York isn't alone in having unfriendly subways for us folks who have trouble with stairs and gaps. The Paris Metro has only a limited number stations that are accessible and, according to travel web sites, most Paris Metro trains aren't. Same for the Metro in Moscow. London is a bit better. According to Transport for London, around 25 percent of Tube stations, and half of Overground stations, have step-free access. But some of those step-free stations still have a gap between the platform and train, and a staff member may need to place a ramp in order for you to board.
Newer U.S. subway systems are much better. For example, the Washington, D.C. and San Francisco systems have good accessibility. Still, there's lots of work to be done to make this form of travel really useful to those of us with MS and other mobility issues.
Getting a little help
If you'd like venture into the NYC subway system, and would like some help getting around, there's an app for that. Wheely NYC was designed by Anthony Driscoll, whose father has MS. The app provides a map of accessible stations, directions to the location of elevators, and real-time information about which elevators are in service.
Wherever you travel, whether the system is old or new, it's good to know before you go. I always try to check out the subway system's website before I determine whether I want to head underground. Frankly, most times I just drive or call a taxi, even if the system says it's very accessible. It costs more, but it's a lot less hassle.
(You're invited to check out my personal blog at: www.themswire.com)
***
Note: Multiple Sclerosis News Today is strictly a news and information website about the disease. It does not provide medical advice, diagnosis, or treatment. This content is not intended to be a substitute for professional medical advice, diagnosis, or treatment. Always seek the advice of your physician or other qualified health provider with any questions you may have regarding a medical condition. Never disregard professional medical advice or delay in seeking it because of something you have read on this website. The opinions expressed in this column are not those of Multiple Sclerosis News Today, or its parent company, BioNews Services, and are intended to spark discussion about issues pertaining to multiple sclerosis.