3 Travel Tips for Easier Flying with MS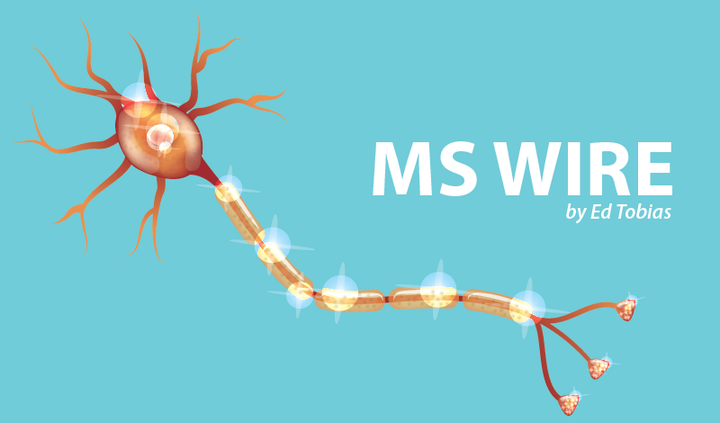 It's the time of year for travel here in the U.S. Graduations, weddings and vacations are on all of our calendars.
Air travel, in particular, can be a real pain for someone with a handicap such as multiple sclerosis. Security, aircraft seats and legroom are all becoming increasingly tighter. I've flown quite a bit for business and pleasure, and I've learned a few things that make my life a little easier at the airport and in flight. Following are a few tips for flying you can use, too:
1. Get some wheels
Airports, particularly those handling international flights, can be huge. Even if you can walk you really don't want to walk from check-in to the plane.
I travel with a scooter that's very light and also can be folded like a baby stroller. I drive the scooter right up to the aircraft door. Its battery is taken on board (FAA regulations require that it be stowed in the overhead) and the scooter is stowed with baggage. When we arrive, the scooter is returned to the aircraft door and off I go. Note: This works well with a lightweight scooter. If your scooter is larger and heavier, or if you're in an electric wheelchair, you'll need to check it at the gate before flying rather than at the plane door. The airline will use an onboard wheelchair to move you from the gate to your seat.
If you're not disabled enough to use a scooter, arrange for a wheelchair. The airline will provide this from check-in to the gate and in reverse when you arrive. (There is no charge, though tips are accepted.) Request the chair when you make your reservation either via the airline's website or with an agent on the phone. If you're buying your ticket through a travel agent or third-party website, it's a good idea to phone the airline three days ahead of your flight to ensure they know you need a chair. This notification also should be done if you're traveling with a scooter or an electric chair.
2. Join TSA Pre-Check
Pre-Check is the Transportation Security Administration's program for speeding passengers through TSA security checks. Membership in the Pre-Check program requires you to fill out an online application and then appear for a 10-minute interview at a TSA location (usually at an airport), where you'll be fingerprinted.
A five-year membership is $85. In exchange, you'll be entitled to use the (usually) faster pre-check security line at the airport and won't be required to remove your shoes, belt or light jacket. You also won't need to take your laptop or liquids out of your carry-on bag. Though someone on a scooter or in a wheelchair is usually directed to the Pre-Check line even without Pre-Check membership, you'll still need to go through the hassle of removing all of those items. To me, not having to do that is more than worth the cost and effort of signing up for this program.
For international travelers, an additional $15 and a slightly more extensive interview will get you a Global Entry card from U.S. Customs and Border Protection. This allows you to use an automated kiosk for customs and immigration clearance at major airports in the U.S.
If you have concerns or questions involving airport security, the TSA has a special office for help called TSA Cares. The office suggests contacting it three days before traveling at: (855) 787-2227 or [email protected]
3. Pre-select your seat before flying
Don't wait until you get to the airport to select your seat. Most airlines allow you to choose your seat when you buy your ticket. Doing that may allow you to nab an aisle seat or one near a restroom. Many airlines now have two classes of coach seats: regular and premium. Premium, of course, costs a little more, but the extra legroom is worth it to me even though I'm only 5 feet 6 inches tall. Those few extra inches allow me to stretch my legs and even to stand. I also can squeeze past others in the row more easily if I wind up in a window seat. And things are a lot less uncomfortable if the passenger in front of me decides to put his or her seat back as far as it can go … right into my lap.
Premium coach seats are at the front of the coach section, which means there can be a downside to sitting in one. These seats are sometimes located far away from coach restrooms, which are only in the rear on some types of aircraft. I've found, however, that if I explain to a flight attendant when I first board the plane that I have difficulty walking in the aisle, they're usually willing to allow me to use the higher-class restrooms up front on the other side of that blue "iron" curtain.
We all know that air travel isn't as easy as it used to be. But a little advance planning can do a lot to smooth your flight.
***
Note: Multiple Sclerosis News Today is strictly a news and information website about the disease. It does not provide medical advice, diagnosis, or treatment. This content is not intended to be a substitute for professional medical advice, diagnosis, or treatment. Always seek the advice of your physician or other qualified health provider with any questions you may have regarding a medical condition. Never disregard professional medical advice or delay in seeking it because of something you have read on this website. The opinions expressed in this column are not those of Multiple Sclerosis News Today, or its parent company, BioNews Services, and are intended to spark discussion about issues pertaining to multiple sclerosis. Visit me at my personal blog at: www.themswire.com.