The MS Alphabet: EVP, Exacerbations, Estriol and more 'E' words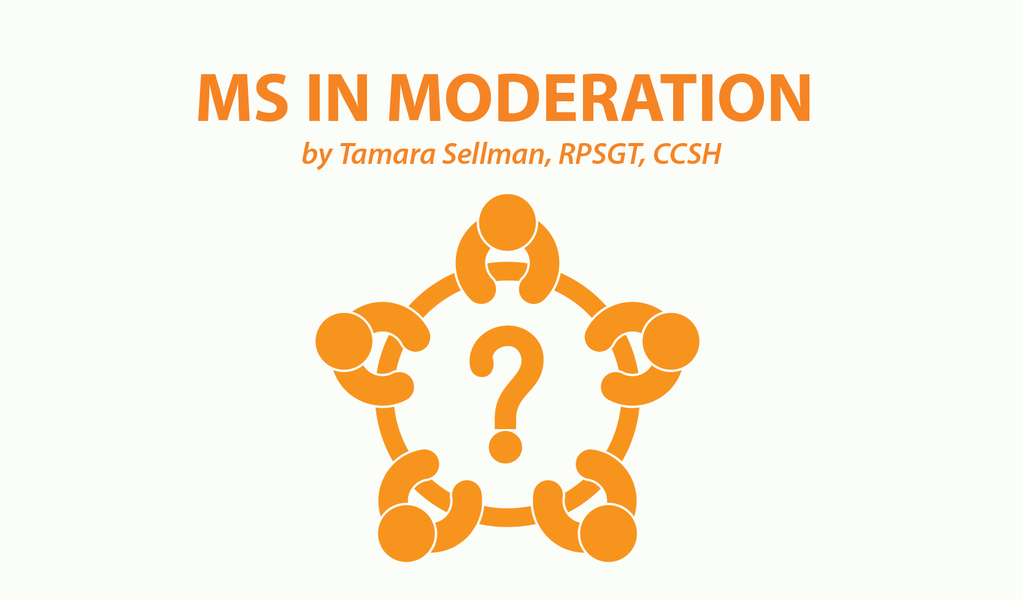 (Editor's note: Tamara Sellman continues her occasional series on the MS alphabet with this first of two parts on terms starting with the letter "E.")
When it comes to multiple sclerosis, mastering an understanding of the disease means you need to mind your Ps and Qs, dot your Is, cross your Ts, and recite your ABCs. There is so much to know about this complex disease. But the more you know as a patient, or caregiver, the more informed you will be in making critical healthcare decisions.
This week, I offer several terms that start with the letter "E" that you might want to master. 
Symptoms of MS
Eye twitching
Brief spasms of the eyelids (clinically termed benign essential blepharospasms) aren't always caused by multiple sclerosis. Consuming too much caffeine, smoking, vitamin deficiency, sleep deprivation, stress, or eye strain also can cause eye twitching.
If your eye twitches after ruling out these factors, it's likely a symptom of MS. Twitching occurs due to faulty signals between the brain and the optic nerve. This can feel like butterfly wings fluttering or become strong enough to cause involuntary winking, with companion neck or shoulder spasticity.
Fortunately, most cases are minor. If the twitching becomes severe or spreads to the face, contact your neurologist to rule out a flare-up (see "exacerbation" below) or the onset of optic neuritis.
For problematic eye twitching, you can discuss treatment with Botox or a special diet with your neurologist.
MS abbreviations
EVP (Evoked Potential)
The Evoked Potential test is a kind of nerve conduction study to assess nerve damage. It measures electrical signal delivery from the brain to different parts of the body.
The VEP (Visual Evoked Potential) test examines the strength of the signals between the brain and the optic nerves. This is the most commonly used diagnostic EVP test because it is the most reliable, though its companion tests also may be employed, depending upon the chief complaints of the patient.

The ABEP (Auditory Brainstem Evoked Potential) test examines the strength of the signals between the brain and the neurological components that serve hearing.
The SSEP (Somatosensory Evoked Potential) text examines the strength of the signals between the brain and the peripheral regions (hands and arms, legs and feet).
The test is commonly used to diagnose MS or measure its severity. Electrodes are placed on both the scalp and the regions under assessment, with tiny electrical pulses delivered along those regions to measure neurological response.
Common terms of MS
Exacerbation
When one's disease progresses, relapses, or "flares up," it is commonly called an exacerbation. Exacerbations occur as the result of central nervous system (CNS) inflammation. Inflammation can damage (demyelinate) the nerves in the brain and spinal cord, leading to disrupted or delayed signaling between the brain and other parts of the body. This can cause a sudden worsening of symptoms, or introduce new ones.
Exacerbations are a key feature of relapsing-remitting MS, typically followed by quiet periods, which may provide opportunities for partial or complete recovery. However, while some exacerbations are mild, others can be severe enough to warrant being called "attacks."
The biology of MS
Estriol
This is a naturally occurring hormone present in the bloodstream of pregnant women. Scientists believe this form of estrogen has a neuroprotective quality that prevents women with MS from relapsing during pregnancy.
Research reported in The Lancet in 2015 suggests estriol could be of therapeutic benefit if taken in pill form with the disease-modifying drug glatiramer acetate (Copaxone).
Lack of estrogen (as well as testosterone, a male hormone) also may explain why men suffer accelerated progression in MS. Fortunately, the safety profile of estriol is favorable for use in both men and women.
MS treatments
Effexor
This is the brand name for the non-tricyclic antidepressant medication, venlafaxine. Effexor belongs to the class of medications known as SNRIs (serotonin and norepinephrine reuptake inhibitors). It is used to restore the balance between these two important neurotransmitters.
Effexor is prescribed to treat a number of MS-related concerns, such as anxiety, neuralgia (nerve pain), and fatigue.
However, it comes with black-box warnings to call attention to serious, life-threatening risks that come with using it, such as increased risk for suicidal thoughts.
You should not take Effexor while taking MAOI antidepressants (monoamine oxidase inhibitors), as fatal reactions even two weeks after discontinuing MAOIs can occur. Effexor also requires a tapering process; do not stop using this drug suddenly, for this reason, as you risk severe withdrawal symptoms.
Stay tuned for more columns about the MS alphabet.
***
Note: Multiple Sclerosis News Today is strictly a news and information website about the disease. It does not provide medical advice, diagnosis, or treatment. This content is not intended to be a substitute for professional medical advice, diagnosis, or treatment. Always seek the advice of your physician or other qualified health provider with any questions you may have regarding a medical condition. Never disregard professional medical advice or delay in seeking it because of something you have read on this website. The opinions expressed in this column are not those of Multiple Sclerosis News Today, or its parent company, BioNews Services, and are intended to spark discussion about issues pertaining to multiple sclerosis.