Can You Cultivate Happiness as a Habit?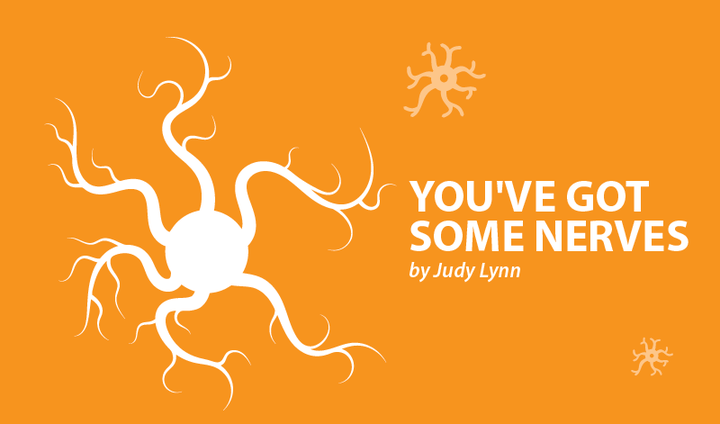 Last week, I shared details of Everyday Matters, a program by the National Multiple Sclerosis Society. This self-directed, multi-week program uses the principles of positive psychology. The readings, lessons, and exercises need not be completed in a particular order, but I am going to start my exploration of the course with the first module, Happiness as a Habit. According to Shawn Acor, author of "The Happiness Advantage," optimism is a learned behavior. Choosing gratitude, optimism, and happiness leads to success. Shawn says, "When we are happy – when our mindset and mood are positive – we are smarter, more motivated, and thus more successful." The program overview offered by the National MS Society states that:
Happiness is actually a learned trait. It is a choice, and often a difficult one at that.
Happiness is not just a mood, it's a work ethic.
If we can change our mindset, change the way we view what's going on in our world, we can raise our levels of happiness. Focus on what you have, not on what you've lost – this is an important shift in mindset to make.
We need to find ways we can make that choice more often.
This may feel a little like a "fake it 'til you make it" mentality, but it's not if one can find something to be genuinely grateful for. Happiness will follow gratitude. Some weeks are rough, and it may feel like "happy" is a long way off. If this is one of those weeks for you, try something small, a baby step. And like all first baby steps, don't be alarmed if it feels awkward, clumsy, or you fall down. Try again tomorrow.
The Everyday Matters program suggests choosing one of the following activities to increase your happiness:
Meditation: Researchers in Switzerland found that Mindfulness Meditation reduced fatigue, depression, and anxiety, and improved quality of life for patients with MS. I have the attention span of a golden retriever lately, so this one's hard for me.
Practice gratitude: Shawn Acor recommends saying out loud three things you are grateful for. Choose new things that have happened in the last 24 hours. Do this for 21 days and you can rewire your brain for happiness. The Greater Good Science Center at UC Berkeley has countless tips on practicing gratitude, including the idea that gratitude journaling may be more effective if you do it just once or twice a week versus every day. They also offer a digital gratitude journal. Today, I am grateful for air conditioning, a glass of iced tea outside at my sisters', and organic tortilla chips on sale at Freddie's (organic means they're healthy, right?)
Journal: I used to journal to process things that upset me. Nowadays, I have fewer things that upset me (in part, due to my gratitude practice), and I often use my journal to capture happy or heartfelt memories. I am particularly fond of capturing funny things that friends, family, or even I say or do. My memory isn't so great, and I'm going to need those journals to write my memoir one day! If you're so inclined, you might check out the National Association of Memoir Writers.
Find something to look forward to: This could mean planning something with others like a movie or coffee date, or doing something by yourself, such as a quiet walk or a hobby like painting.
Commit conscious acts of kindness: Check out Random Acts of Kindness if you want to see what this one's all about. Baking is my quiet, solo hobby, and I love to surprise friends and co-workers with some homemade cookies.
Infuse positivity into your surroundings: At first, I thought this meant I had to walk around being bubbly and cheerful, but that's not it. (Phew!) It means buying a bright yellow doormat instead of black or replacing that velvet Elvis with an uplifting print. It can also mean a reshuffling of the "friends" deck by spending less time with negative people. Surround yourself with others who are willing to work at happiness.
Spend money, but not on "stuff": When my sons reached adolescence, they had enough "stuff," and I knew relatives would continue to buy them gifts. I started giving them "experience gifts": guitar lessons, concerts, sporting events, or a weekend in Seattle. Five years ago, my mother, sister, and I set up a joint savings account and began small, but regular, contributions. We have used the account for several weekend getaways, and in 13 days, it is sending us on an Alaska cruise. I never regret an experience purchase!
Exercise a signature strength: What are your best qualities or natural strengths? Maybe you are good with children or the elderly, an excellent listener, or great cook. Exercising your strengths may allow you to find new ways to do the things you love as you adapt to MS. This column allows me to exercise my writing practice and definitely brings me gratitude and happiness as I learn from my readers and fellow columnists.
The course acknowledges that these strategies may not resonate with you. If they don't, what are some ways, unique to you, that you might increase your happiness?
I have many things to look forward to this week as we have celebrations at work and my niece comes to visit from Indiana. But it's also a hectic time at work as we wrap up a large project. Sometimes having so many things planned in a week can be hard on my MS, or vice versa.
In an effort to cultivate my happiness as a habit, I am going to practice self-care, add some quiet time to my schedule, and commit to taking the dog for a nice long walk. That's it. One small thing that I feel confident I can do.
How about you? Is there something you can commit to this week to try to move your happiness meter?
***
Note: Multiple Sclerosis News Today is strictly a news and information website about the disease. It does not provide medical advice, diagnosis, or treatment. This content is not intended to be a substitute for professional medical advice, diagnosis, or treatment. Always seek the advice of your physician or other qualified health provider with any questions you may have regarding a medical condition. Never disregard professional medical advice or delay in seeking it because of something you have read on this website. The opinions expressed in this column are not those of Multiple Sclerosis News Today, or its parent company, BioNews Services, and are intended to spark discussion about issues pertaining to multiple sclerosis.