How MS Helped Me Embrace Living in the Present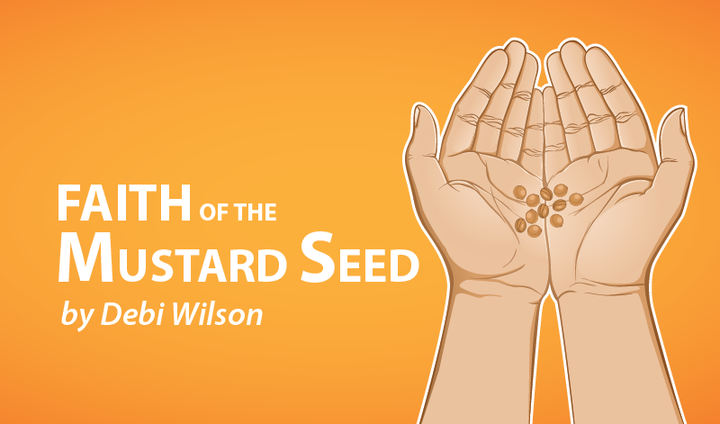 My multiple sclerosis (MS) brings fatigue, pain, and instability into my life, but surprisingly, it also makes me more aware of my life and surroundings. For me, that means being more aware in the present moment and focusing on the good in my life right now. Living in the moment encourages me to avoid dwelling on the past or worrying about the future.
Since being diagnosed with MS, I have become increasingly aware of how drastically life slows down when you have a chronic illness. My MS symptoms have forced me to prioritize which tasks are the most important to complete daily. Time management has become a necessity in scheduling my day so I don't get exhausted. Pushing myself too much and becoming exhausted means that I will need to allow myself at least two days to recuperate.
I have noticed that my faith in God has grown since my MS diagnosis. I have always had a strong faith, but in the past I would try to rush God's plans and follow my own agenda. Now I pray and wait with my MS and my husband's cancer; it is all in God's hands. Nothing is in my control. I see much better results when I "let go and let God," and practice patience.
Another welcome discovery has been learning that I am stronger than I thought I was. I have a lot to deal with right now and I am still here. I pray and take it one day at a time. I don't look too far into the future because no one knows what it holds. I feel I can attempt anything that is physically possible for me. I will not let this disease hold me back and ruin my quality of life.
Living with adversity also allows me see the positives in life rather than focus on the negatives. Being disabled opens me up to being vulnerable and needing help at times. That vulnerability allows me to see kindnesses first-hand. When doors are too heavy to open, or things are out of my reach, I am quite often greeted with a friendly smile and someone offering to help me. I am made aware every day that there is still good in the world.
Yes, multiple sclerosis is a terrible disease; it comes with pain, debilitation, and a lower quality of life. But I know now that I can take whatever it deals me.
I have faith, I am strong, and I can still see the good around me. Nothing can take those away from me.
***
Note: Multiple Sclerosis News Today is strictly a news and information website about the disease. It does not provide medical advice, diagnosis, or treatment. This content is not intended to be a substitute for professional medical advice, diagnosis, or treatment. Always seek the advice of your physician or other qualified health provider with any questions you may have regarding a medical condition. Never disregard professional medical advice or delay in seeking it because of something you have read on this website. The opinions expressed in this column are not those of Multiple Sclerosis News Today or its parent company, BioNews Services, and are intended to spark discussion about issues pertaining to multiple sclerosis.