Sensory Overload Occurring: Please, Do Not Disturb!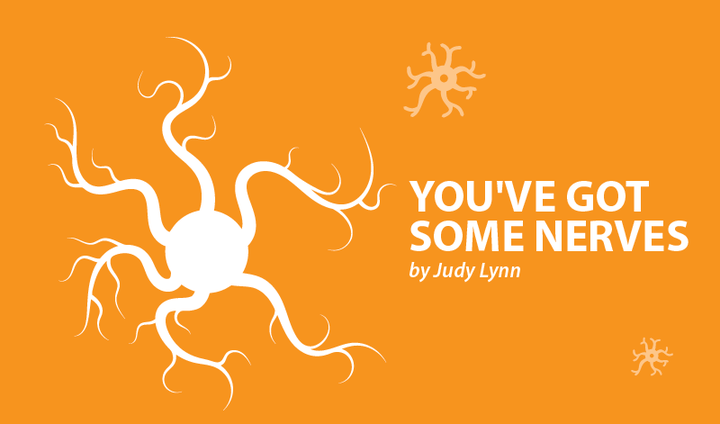 The past two weekends found me venturing off on my own for some mini-road trips. Two weeks ago, I volunteered at Bike MS a hundred miles away from my house. I interacted with others during the day and then returned alone and happy to a quiet, peaceful hotel room. The following weekend, I drove down to Oregon to take my youngest back to his university. I chose a solo, seven-hour scenic route home, stopping for a visit to the Pacific Ocean and a delicious salade nicoise and coffee at a quiet café.
People often question my desire to do things alone. Many a caring friend or family member has said with surprise, "Why didn't you tell me? I would have gone with you!" Ah, the dears. If they only knew how hard I had tried to keep it a secret, so no one would want to join me.
Is it just my introverted nature that has me craving a chance to disappear in my car for hours on end, where no one can reach me? Hole up in a hotel room and gleefully hang the "do not disturb" sign on the door? (Secretly, I want one of those to hang around my neck sometimes.) Extroverts are fueled by social interaction and introverts are drained by it. It doesn't mean we don't enjoy ourselves at a party, but we do need time to refuel.
My issue is not limited to my introverted nature, however. It is driven equally, if not more so, by sensory overload. Interestingly, when searching online for scientific research on sensory overload or sensory processing disorders and MS, nothing showed up! To be honest, it wasn't an exhaustive literature review. About a half hour into searching, I realized I was super uncomfortable. The following ensued:
Relocate computer away from the dog. Is his lip-smacking and scratching extra loud tonight?
Change into sweatpants and, good grief, does this sweater have wool?
Dim the lights and make some Tension Tamer tea. And where is my Sound Spa?
Despite my inability to turn up any scientific research on the topic, I did find dozens of forums, blogs, columns and general articles relating to sensory overload and MS. Devin Garlet shares his sensory experience at MultipleSclerosis.net. The article briefly raised another point: If a person is not already an introvert, then sensory overload probably is harder to bear, creating unwanted loneliness. If you suffer with this symptom, seek out some stories and strategies from our fellow MS'ers such as Devin,  or this one from Kerry-Ann Ferreira at The Mighty.
Many years ago, I picked up an incredibly helpful book, "Too Loud, Too Bright, Too Fast, Too Tight," by Sharon Heller, PhD. It is written for the general population, not just those of us with MS. The author explains, "As many as 15% of otherwise normal adults have a nervous system that is overly sensitive to sensation: what is interesting, ho-hum, pleasurable or exalting for most people, can be irritating, disgusting, alarming and even painful to them." Her website lists some of the symptoms of sensory overload:
Annoy as certain textures touch your skin.
Recoil to light, ticklish touch or when someone, particularly a stranger, unexpectedly touches you.
Startle to loud, sudden, or piercing sounds; being unable to shut out constant noise.
Wince at bright lights; becoming disorganized by excessive visual stimulation.
Grimace at odors others don't notice.
Light-headed and sick from chemicals in the environment.
Avoid foods of a certain taste or texture.
Anxious when experiencing sudden or fast movement, when leaning forward or backward, or from heights, unstable surfaces, swings or roller coasters.
Shun crowds.
Some of the background is a bit technically heavy and the theories may not be relevant for those of us with MS, but the practical strategies, tools and techniques are invaluable. If sensory overload is negatively impacting your life, I encourage you to talk to your healthcare provider. Then check yourself into a quiet hotel room with a copy of Too Loud, Too Bright, Too Fast, Too Tight. Dim the lights, and don't forget to put the sign on the door!
***
Note: Multiple Sclerosis News Today is strictly a news and information website about the disease. It does not provide medical advice, diagnosis, or treatment. This content is not intended to be a substitute for professional medical advice, diagnosis, or treatment. Always seek the advice of your physician or other qualified health provider with any questions you may have regarding a medical condition. Never disregard professional medical advice or delay in seeking it because of something you have read on this website. The opinions expressed in this column are not those of Multiple Sclerosis News Today, or its parent company, BioNews Services, and are intended to spark discussion about issues pertaining to multiple sclerosis.