Show Your Immune System Some Love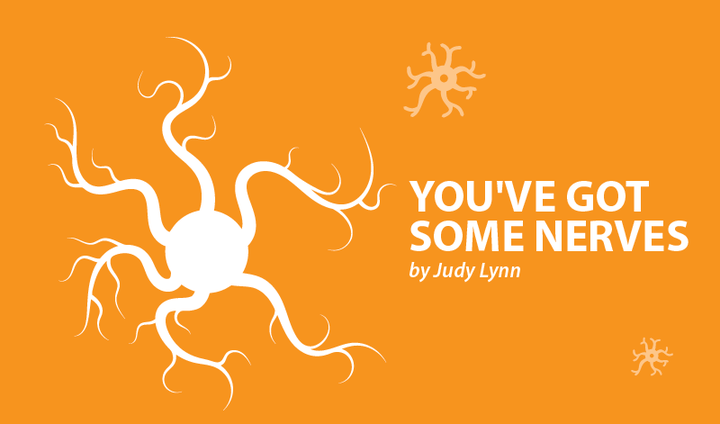 This weekend, as I turned back the clocks, searched for my Happy Light, and stared in dismay at the first snowfall of the season, I was reminded that it is the time to give my immune system some extra love. Autumn and winter ― with their requisite cold and flu viruses, holiday stress, increased time indoors, and a lack of sunlight ― put extra pressure on our immune systems.
"For now," the Harvard Health Publishing blog says, "there are no scientifically proven direct links between lifestyle and enhanced immune function." But that doesn't mean we cannot have a positive influence on our immune systems. It just means there are challenges. The biggest challenge is that the immune system is complicated and made up of many types of cells and processes. A positive impact in one part of the system could have an unintended consequence elsewhere. With an autoimmune disease, one must be especially cautious. We don't want to overstimulate our immune systems, neither do we want to leave it struggling or fighting too many battles. My personal experience has shown that getting sick with a bad cold or flu causes a definite worsening of my MS symptoms, if not an actual exacerbation.
Harvard Health suggests the following things to keep us healthy overall during the winter months:
Don't smoke.
Eat a diet high in fruits, vegetables, and whole grains, and low in saturated fat.
Exercise regularly. The article's authors explain that "exercise can contribute to general good health and therefore to a healthy immune system. It may contribute even more directly by promoting good circulation, which allows the cells and substances of the immune system to move through the body freely and do their job efficiently."
Maintain a healthy weight.
Control your blood pressure.
If you drink alcohol, drink only in moderation.
Get adequate sleep.
Take steps to avoid infection, such as washing your hands frequently and cooking meats thoroughly.
Get regular medical screening tests for people in your age group and risk category.
Additional strategies that I have found to be beneficial include:
Get an annual flu shot.
Increase your vitamin D intake. In addition to a proven link to MS, we know that low vitamin D levels make us vulnerable to infectious disease.
Make a "ginger tea" at the first sign of a cold (recipe below*).
Add foods high in antioxidants, including vitamins C, A, and E. Some ideas include blueberries, pumpkin, and green tea.
Minimize stress. Harvard Health says that most research looks at "constant and frequent stressors known as chronic stress, such as that caused by relationships with family, friends, and co-workers, or sustained challenges to perform well at one's work."
An earlier bedtime and some fresh, outside air for a little bit each day will hopefully help me manage my stress and improve my immune function. And I plan to reward myself with a green tea and a pumpkin muffin after I get my flu shot! I'm curious, what strategies do you use to stay healthy through the cold and flu season?
*To make a ginger tea: Bring a pan of water to a boil, then turn off the heat. Add two thumbs' worth of fresh grated ginger and some lemon, cover and steep for 15 minutes, then strain. You can add local honey, or a little turmeric and cinnamon if you'd like. Drink warm or cold. I keep a pitcher in the refrigerator during winter months.
***
Note: Multiple Sclerosis News Today is strictly a news and information website about the disease. It does not provide medical advice, diagnosis, or treatment. This content is not intended to be a substitute for professional medical advice, diagnosis, or treatment. Always seek the advice of your physician or other qualified health provider with any questions you may have regarding a medical condition. Never disregard professional medical advice or delay in seeking it because of something you have read on this website. The opinions expressed in this column are not those of Multiple Sclerosis News Today or its parent company, BioNews Services, and are intended to spark discussion about issues pertaining to multiple sclerosis.