The MS Alphabet: MRI, Myelin, mAbs, and Other 'M' Words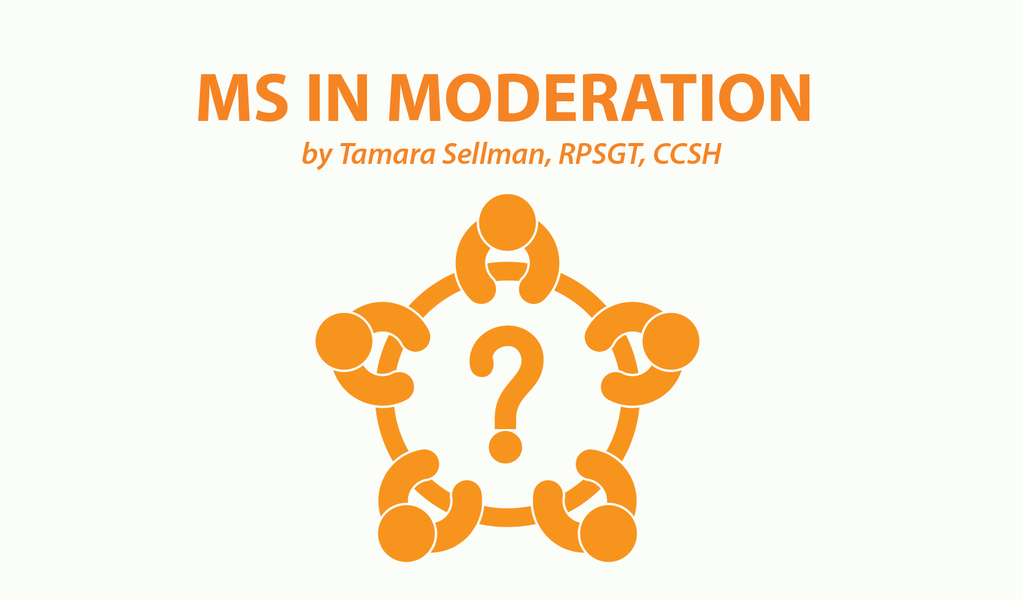 Editor's note: Tamara Sellman continues her occasional series on the MS alphabet with this first of two columns about terms starting with the letter M.
Symptoms of MS
Memory problems
Memory loss is a common complaint for people with MS.
Even for those with no physical or mobility issues, loss of memory — word-finding, knowing where one is, remembering what one is supposed to be doing at any given moment, or misplacing important items like keys — can be disabling if it happens frequently enough.
However, memory problems aren't caused exclusively by MS: Stress, illness, and fatigue, even in healthy individuals, also can lead to forgetfulness.
MS abbreviations
MRI (magnetic resonance imaging)
Magnetic resonance imaging (MRI) was invented in 1977 as a medical tool for obtaining cross-sectioned images of soft tissue. It is the long, cylindrical, bed-like device that patients lie in to get a "picture" taken of their brain, spinal cord, or other tissues. Older versions of the device were narrow tubes, but newer versions have an open design and other features to improve a patient's comfort level during testing.
The device uses pulses from very powerful magnets to stimulate responses from water molecules in the body. These responses produce radio wave signals that are acquired by a digital scanner. This device translates these signals into images of body tissues that can be transferred to film. MRI does not require exposure to radiation (such as with X-ray imaging) and is considered safe.
MRI allows neurologists to view the condition of the central nervous system. With MRI, they can positively identify lesions (the product of demyelination) in the brain and spinal cord. They can count lesions, measure their size, and identify their stages of activity.
MRI is a key diagnostic tool for identifying MS. It is used in patients suspected to have the disease, as well as in diagnosed patients, for the purposes of checking disease activity.
In order to gain better contrast in MRI images, neurologists have two MRIs done: one by itself, and the next using a nontoxic contrast dye (gadolinium). This dye is injected intravenously before the second test. Gadolinium amplifies MRI resolution, giving doctors a more accurate view of lesions.
Common MS terms
Misdiagnosis
An incorrect diagnosis is considered a misdiagnosis. It could be incorrect because certain key markers of a disease were not acknowledged at the time of diagnosis, or they were misinterpreted by a physician.
In the case of MS, misdiagnosis also might mean "missed diagnosis." Many of the symptoms and markers of MS share commonalities with other chronic illnesses, such as Lyme disease or lupus. MS is considered a "diagnosis of elimination" for this reason: All other possible health conditions must be ruled out before MS can be diagnosed conclusively.
Also, if inadequate testing occurs (in cases where MS is not suspected), a hidden case of MS might be overlooked entirely, or diagnosed as something else.
The biology of MS
Myelin
Nerve fibers throughout the body are coated in a soft, waxy substance known as myelin. This composition of fats and proteins exists to protect nerve fibers, which send and receive electrical impulses to and from the brain.
Myelin also is a natural electrical insulator and facilitates the efficient conduction of these impulses. When demyelination, or damage to the myelin, occurs in the central nervous system, signal conduction to and from the brain can slow, become distorted, or even blocked. When inflamed patches of damaged myelin occur, they are referred to as lesions or plaques.
The impairment of body functions and sensations that patients with MS experience comes from faulty nerve conduction associated with demyelinated nerves in the central nervous system, which normally signal to or support these body functions and sensations.
MS treatments
Monoclonal Antibodies (mAbs)
Monoclonal antibodies (mAbs) are manmade products of pharmaceutical labs. They are composed of single clones of antibodies from nonhuman species with protein sequences that mirror those of humans. These manufactured antibodies are used in MS patients to attack and destroy specific kinds of inflammatory cell bodies that are attacking and demyelinating the central nervous system.
Many MS drugs are named with a "-mab" suffix; mAb stands for monoclonal antibody. mAbs you might be familiar with include natalizumab (Tysabri), ocrelizumab (Ocrevus), and rituximab (Rituxan).
***
Note: Multiple Sclerosis News Today is strictly a news and information website about the disease. It does not provide medical advice, diagnosis, or treatment. This content is not intended to be a substitute for professional medical advice, diagnosis, or treatment. Always seek the advice of your physician or other qualified health provider with any questions you may have regarding a medical condition. Never disregard professional medical advice or delay in seeking it because of something you have read on this website. The opinions expressed in this column are not those of Multiple Sclerosis News Today or its parent company, BioNews Services, and are intended to spark discussion about issues pertaining to multiple sclerosis.