Longevity Receives $316,000 Grant to See if Its Nerve-cell-protecting Therapy Will Work in MS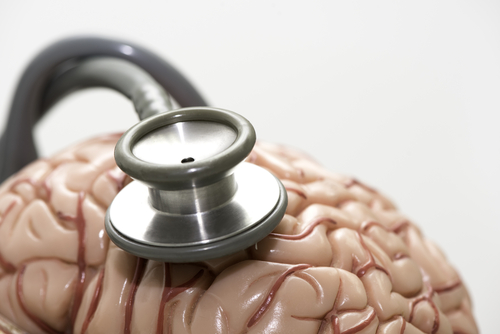 Longevity Biotech has received a $316,384 grant from the National MS Society to see if LBT-3627, the nerve cell-protecting therapy it has tested in Parkinson's, can work in multiple sclerosis as well.
The company designed the therapy to protect and repair damaged nerve cells and restore balance to the out-of-whack immune response associated with neurodegenerative diseases such as MS.
"We are thrilled to work with the National MS Society on this project to evaluate the performance of LBT-3627 as the basis of a new therapeutic strategy addressing the debilitating unmet needs of the millions of MS patients," Dr. Scott Shandler, Longevity's CEO, said in a press release.
LBT-3627 is a synthetic molecule based on Longevity Biotech's proprietary Hybridtide therapy development platform.
Hybridtides are durable and stable small compounds that mimic the structure of natural proteins, retaining their potency and ability to hone in on specific targets but increasing their therapeutic potential.
LBT-3627 targets the vasoactive intestinal peptide (VIP) family of receptors, which regulate inflammation and the immune system's response to it.
"The unique biology of the VIP family of receptors, including VPAC2, plays multiple roles in neuroprotection," said Dr. Jenell Smith, Longevity's lead scientist on the project. "We hope that we can provide a desperately needed novel therapeutic paradigm to treat neurodegenerative disorders such as MS."
Studies in animal models of Parkinson's disease showed that oral LBT-3627 protects up to 80 percent of dopamine-producing nerve cells from damage. Dopamine is a nerve-cell signaling transmitter.
An Initial analysis suggested that LBT-3627 works in part by regulating certain immune cells' response to inflammation. These cells, known as microglia, reside in the brain.
Longevity will use the grant to see if LBT-3627 can protect nerve cells in animal models of progressive MS, the more advanced form of the disease.
"These preclinical [trial] studies may provide evidence for further development of LBT-3627 for progressive forms of MS." said Dr. Mark Allegretta, associate vice president of commercial research at the National MS Society. "LBT-3627 has neuroprotective qualities, and part of this work will determine its ability to promote maturation of myelin-producing cells."
Myelin is a protein that protects nerve cells. Its loss is associated with the nerve cell damage seen in MS.