6 Tips to Enjoy This Merry Month of December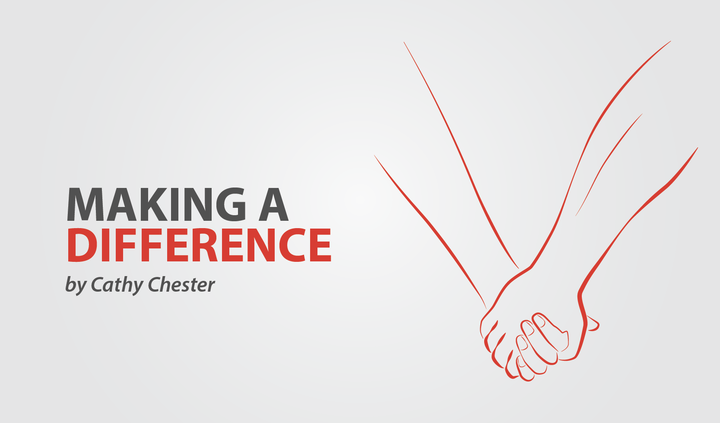 Whenever I turn the pages of my wall calendar to December, I look at the word itself ― DECEMBER ― and my heart fills with joy. And admittedly a little dread. Joy, because my husband and son have birthdays a week apart, it's holiday time, I love everything Christmas (including music) and I enjoy celebrating Hanukkah and lighting our menorah. Dread, because it's a chaotic time, and when you live with multiple sclerosis, a frantic schedule can sometimes spell disaster.
Over the years, I've learned to go easy on myself this month. Instead of needing to do everything perfectly, I accept that I can't do it all. No one can, unless you live in a Hallmark Channel movie.
Here are some tips to help make your December merry and bright:
Be reasonable: No matter what your symptoms are, be honest about what you can or can't do within your abilities. The greatest gift for YOU can't be found online or in a store. It's the gift of health. Tell yourself ― you can even make it into a mantra ― that you're doing the best you can, you can do this (fill in the blank) but not this (fill in the blank) and stick to your mantra.
For example, I used to make dinner for our immediate family of 16 for Hanukkah. No more. If we light candles, it's the three of us. I had to admit that my body can no longer do what it used to do. It's simply too exhausting.
Buy online: There's no shame in using the internet to purchase gifts instead of heading to the mall. Buying online is our new best friend. Shop early if someone lives far away. You can have gifts wrapped and sent with a card, or if someone lives nearby, presents can be shipped to you with a gift box and receipt. (I recycle gift boxes and wrapping paper, which saves me a few bucks. I saw Land's End was charging $7 for a box!)
Watch your diet: December doesn't come with a free pass to unhealthy eating. It's hard not to load up during holiday parties, but calories, cholesterol, salt and fat still count during any festivities. Eat a snack before heading out to curb your appetite. Bring along healthy snacks of nuts and raisins. If you must have something irresistible, take a small bite or two for a taste. Whenever I overindulge, I feel sick and bloated the next day. I keep that in mind when I feel an overwhelming urge to eat cake or cookies. Remember, you don't want to risk MS (or other) repercussions by eating an unhealthy diet.
Exercise: It's important to maintain a regular exercise routine, particularly in a month of holiday parties. It has been shown that gaining just 1 percent of body weight can have serious implications. So keep it up! Any exercise at all is better than none. Plus, it can help you fight food cravings.
Communicate: Let others know about your abilities and what you're able and unable to do in December. There's no shame in using your voice to let others know you'd like to see them during the holidays but are unable to entertain. The focus of any celebration is spending time with loved ones. That is a gift in itself. It was hard for me, for a very long time, to admit I could no longer entertain. It was nice to know my loved ones understood and took over for me. That was also a gift.
Protect your health: Despite a busy schedule, continue to take your medications as directed by your physician. If you think you might forget, set reminders. Find a phone app to help, such as Medisafe or Med Minder. Set alerts on your cellphone. Use Post-It notes and leave them in conspicuous places. Write them on a wall calendar. Keep up with doctor appointments and set reminders for them as well.
I wish you a Merry Christmas, Happy Hanukkah, Happy Kwanzaa and Happy December!
***
Note: Multiple Sclerosis News Today is strictly a news and information website about the disease. It does not provide medical advice, diagnosis, or treatment. This content is not intended to be a substitute for professional medical advice, diagnosis, or treatment. Always seek the advice of your physician or other qualified health provider with any questions you may have regarding a medical condition. Never disregard professional medical advice or delay in seeking it because of something you have read on this website. The opinions expressed in this column are not those of Multiple Sclerosis News Today or its parent company, BioNews Services, and are intended to spark discussion about issues pertaining to multiple sclerosis.