The MS Alphabet: Pseudoexacerbation, PEG, Pycnogenol, and More 'P' Words (Part 3 of 7)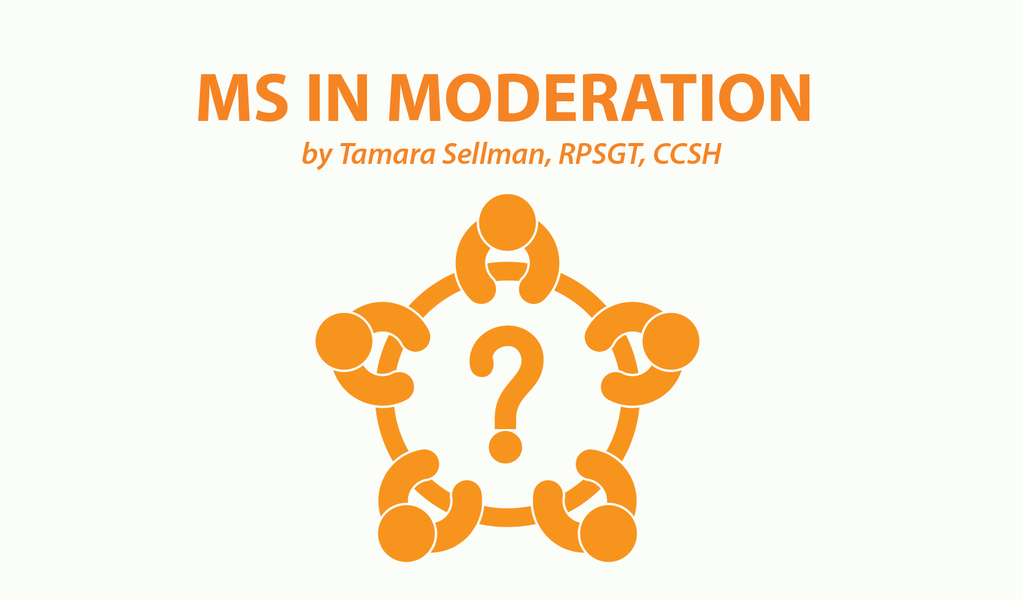 Editor's note: Tamara Sellman continues her occasional series on the "MS alphabet" with this column referencing terms starting with the letter P. This post comes third in a series of seven.
Symptoms of MS
Pseudoexacerbation
Sometimes a person with MS may feel they are having a relapse when they are actually experiencing what is known as a pseudoexacerbation. This describes a temporary worsening of symptoms without a measurable occurrence of actual demyelination. It can be considered a flare-up of symptoms but does not indicate a relapse in the disease course.
Don't be fooled by the prefix pseudo: these symptoms can be very real — disabling fatigue, blurred vision, muscle spasms, profound weakness, etc.
Pseudoexacerbations are common among people with MS. Diane O'Connell, writes for the National Multiple Sclerosis Society that, "According to the Sonya Slifka Longitudinal Multiple Sclerosis Study, … the majority of people have one to three exacerbations a year. This is consistent with other estimates in the medical literature on MS."
How do you know the difference between a flare-up of symptoms and an actual relapse?
Pseudoexacerbations are temporary and don't last more than a day or two. Overheating typically triggers it. This could be high exterior temperatures, physical exertion that causes overheating, even menstrual cycles, or the warming effects of alcohol. Other triggers include infections of the urinary tract or the sinuses.
If you experience severe and sudden symptoms (familiar or new) that don't go away after 48 hours, you should ask yourself these three questions:
Why am I so tired? (Maybe you were traveling across time zones or stayed up late?)
Did I overheat? (Is the weather hot, did you overexert yourself, or did you take a hot bath or sauna?)
Might I have an infection or other medical problem that puts my body in a state of stress?
If you can explain your symptoms, and they've lessened or disappeared after two days, it's probably a pseudoexacerbation.
Still, if you're not sure, don't hesitate to contact your neurologist to see whether a new MRI scan is needed. A true relapse indicates new disease activity (demyelination) in the central nervous system, which can only be determined by an MRI. If you are experiencing a true relapse, your doctor may want to change your treatment to help reduce its intensity, duration, and progression.
MS abbreviations
PEG (Percutaneous Endoscopic Gastrostomy)
This is commonly known as a feeding tube. It is used for people who experience dysphagia (problems with swallowing).
PEG allows people to get nutrition without risk of aspirating (breathing in) food particles that might lead to dangerous lung infections.
PEG insertion is a minor procedure in which the stomach has a tube inserted through the abdominal wall. Once inserted, it can last months or years and is replaced easily.
Common MS terms
Pilot study
This is a form of introductory research. Conducting pilot studies allows researchers some insight — on a small and preliminary scale — to determine if crucial parts of a larger, full-scale study are warranted.
Medical research studies require enormous amounts of time and money. Pilot studies are used to predict potential sample sizes or to help customize the design of a future study to ensure the best use of available resources.
The biology of MS
Pons
This part of the brain is situated in the middle part of the brainstem structure, between the midbrain at the top and the medulla oblongata at the bottom. The pons controls breathing, sensation experiences (i.e., taste, balance, hearing), and internal nervous system communications within the brain.
When the pons is damaged, cranial nerve signal transmission is disrupted. Symptoms of pontine damage include diplopia (double vision), balance problems, urinary incontinence, facial pain and paralysis, and sexual dysfunction.
MS treatments
Pycnogenol
This patented extract comes from French maritime pine bark (Pinus pinaster Aiton). It is currently studied as a potential alternative treatment for MS due to its strong antioxidant and anti-inflammatory potency. You can find its active ingredients in peanut skin, grape seed, and witch hazel bark.
Recent research in mouse models suggests Pycnogenol may show promise as a therapeutic agent for neuroinflammatory diseases characterized by excessive microglial activation (overactivation of the immune cells in the brain), like MS. However, more studies into this new treatment are needed in both mouse and human models to confirm its effectiveness, safety, and efficacy.
***
Note: Multiple Sclerosis News Today is strictly a news and information website about the disease. It does not provide medical advice, diagnosis, or treatment. This content is not intended to be a substitute for professional medical advice, diagnosis, or treatment. Always seek the advice of your physician or other qualified health provider with any questions you may have regarding a medical condition. Never disregard professional medical advice or delay in seeking it because of something you have read on this website. The opinions expressed in this column are not those of Multiple Sclerosis News Today or its parent company, BioNews Services, and are intended to spark discussion about issues pertaining to multiple sclerosis.