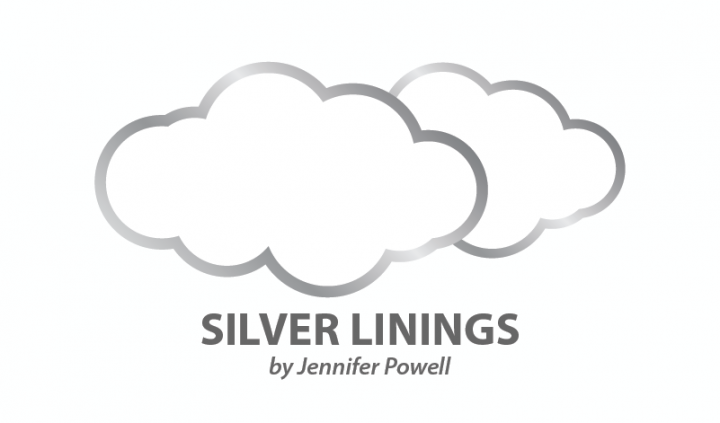 I am watching the computer curser taunt my inability to collect my thoughts. Three days out of chemotherapy, my brain is more fried than usual, the fog thick and dense. For those unfamiliar with cog fog (cognitive fog), it is a clouding of consciousness and thinking ability. This "fog" interferes with high-level brain functions including memory, problem-solving, word association, attention span, organization, and planning.
I am frustrated because finding words was always my forte and, today, it is next to impossible. Each time I focus on a line of thought, my is brain completely void moments later, happy to drift into oblivion. For a writer and self-described word nerd, this is not ideal. For anyone struggling with cognitive problems, this ranges from frustrating and annoying to downright disruptive and debilitating,
I will be honest, when I first heard about cog fog, I shrugged it off. I was not that affected by MS, and I always prided myself on my smarts. Fast-forward seven years and I am humbled. My intellect is no match for the inflammation and lesions that continue to compromise my overall executive functioning. I should clarify: I am still that book-smart girl, but hearing me search for a word mid-sentence or forget the meaning of another gives the perception I am not.
This frustrates me.
The misfiring of myelin-bereft nerves causes the majority of cog fog. However, factors such as fatigue, medication, and depression can also cause and exacerbate cognitive challenges. Chances are you have experienced all three of these if you have MS, so your brain may feel like it is often in low-battery mode.
This is now my baseline. I miss the clarity I once had, yearn for it. I find myself staring at forms awaiting information, rehashing directions repeatedly, and losing my line of thought mid-speak. That said, I do what I can to exercise aspects of processing. Word and number games, speed-solving equations, and repetition are all helpful in sharpening abilities to problem solve.
Perhaps the cruelest hardship I have is my struggle with reading. All my life, I have been a voracious reader, from reference to science, fiction to biographies. I always read at least two books simultaneously. It is now challenging to retain any information I read, let alone entire pages. For years, I kept it an embarrassing secret and went five years without picking up my Kindle. I still bought books I wanted so much to delve into, but they sat idle — until now. Thanks to my inability to leave things be, I began reading again. I am slow and deliberate, and I often have to read the page two or three times, but it feels victorious.
Long ago, I ran home from elementary school in tears, crying to my mother that I was called a horrible name. As my mother braced herself for the worst, she asked what I had been called. Through tears of indignation, I said, "Someone called me a poor reader." Trying to suppress laughter, she immediately knew. A classmate who had trouble reading accurately assumed I would be devastated by such a moniker (as I was the best in class), so she lashed out. Devastated, I was.
We are sorry that this post was not useful for you!
Let us improve this post!
Tell us how we can improve this post?