The 4 Stages of Metamorphosis: Honing My Reactions to Change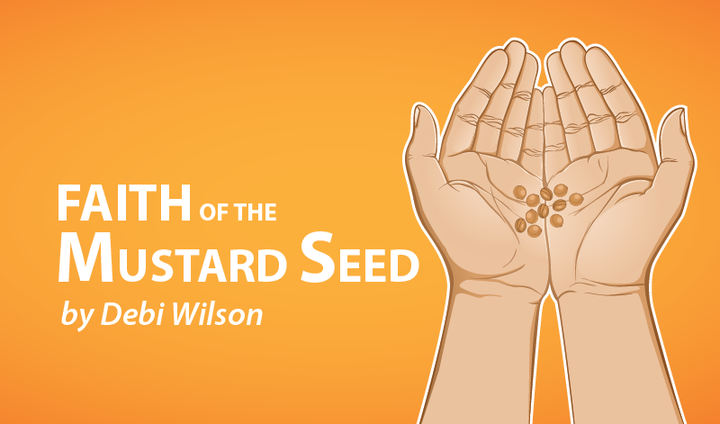 At the end of each passing year, I like to give a theme name to the fresh new year. So last year when my sister Kathy asked me what I would dub 2018, I thought for a few moments and said, "The metamorphosis of change."
I previously didn't have the time to think about new year's goals and names for 2018, as my husband's illness had taken precedence over that. But, when asked specifically, my thoughts went to what my husband and I were experiencing at the moment — a metamorphosis.
I knew my new year would involve change; the type of change that comes from battling many challenges. I had hoped that my husband would conquer cancer and our normal life would return. Then he would be healthy once again, refined by all the struggles he had been through. But, unfortunately, my metamorphosis in the new year will be mine alone and not be experienced with him, as I had hoped.
Change is considered to be a loss. A loss of how things used to be. Upon receiving my multiple sclerosis (MS) diagnosis in 2010, I was started on the path of change and learning to adapt. I have had to experiment with new and creative ways of managing my MS symptoms, a long-lasting metamorphosis.
An Oprah.com article, "How to Deal With Major Life Changes," shares that all of us will experience a psychological metamorphosis many times in our life. People grow and change with every transition they encounter. The article discusses four phases in the metamorphosis process and offers suggestions on how to cope with them.
Dissolving is considered the first phase. It is the feeling of losing control and thinking that everything is out of sync. The article suggests the best way to deal with this phase is to take one day at a time and to not worry about what may happen tomorrow.
Taking care of yourself and keeping yourself comfortable should be your main focus during this time. Also, talking to others who have experienced transition or to a therapist can help. "Dissolving isn't something you do; it's something that happens to you," the Oprah.com article says. Relax and trust the process.
Phase two is about imagining. Through struggles and change, people become stronger. A different, new, and improved person emerges to handle other challenges. The imago (the part of your psyche that creates an idealized version of yourself) will instruct the new identity on how to move forward in life. One day, feeling ready to move forward, the "old order simply seems wrong, and you'll begin reordering your outer situation to reflect your inner rebirth," Oprah.com says. This phase is about imagining the future and planning it before you actually take the step of moving forward.
Reforming, phase three, is about feeling prepared to move on and experience the new dreams or aspirations for the future. There will be lots of failures when moving forward with your ideas, so expect that. This phase is about actually implementing and accepting the ups and downs of forming a new life.
Phase four is flying. This is a new life formed that can stand on its own. "There's no way to predict how long you'll stay in Phase 4; maybe days, maybe decades," the article says. Enjoy your new life and know that with each metamorphosis, you become stronger and more able to deal with the changes that come your way.
***
Note: Multiple Sclerosis News Today is strictly a news and information website about the disease. It does not provide medical advice, diagnosis, or treatment. This content is not intended to be a substitute for professional medical advice, diagnosis, or treatment. Always seek the advice of your physician or other qualified health provider with any questions you may have regarding a medical condition. Never disregard professional medical advice or delay in seeking it because of something you have read on this website. The opinions expressed in this column are not those of Multiple Sclerosis News Today or its parent company, BioNews Services, and are intended to spark discussion about issues pertaining to multiple sclerosis.