Intimacy, Marriage, and Chronic Illness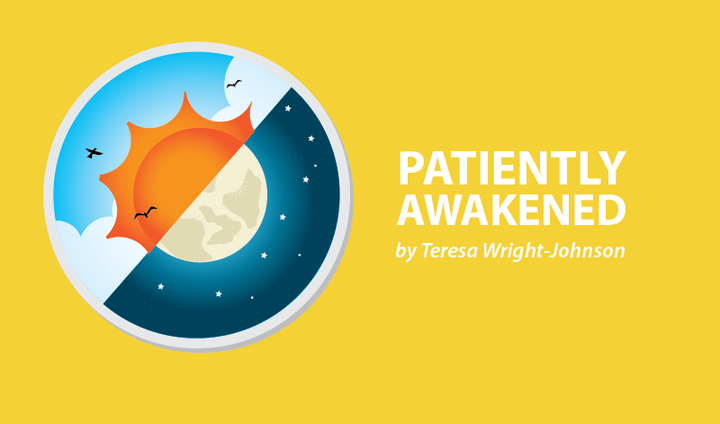 Intimacy is defined as close familiarity and/or friendship. It can also describe an act. We have intimate relationships with the people in our lives. Those intimate relationships strengthen us as we travel the arduous path of chronic illness. This week is Valentine's week, so I thought I'd discuss the importance of intimacy with our spouses and partners.
Many people equate intimacy with sexual intercourse. This is not entirely true. I am certain you can find people who engage in sexual activity without intimacy, and others who have romantic, intimate relationships that are not sexual. Many people say that chronic illness interferes with their desire to be intimate with their partners. I can empathize. At times, illness can make us feel as though we are strangers to our bodies. If we are uncomfortable within ourselves, we will be uncomfortable with our spouses. At times, we have body or image issues.
Feeling sexy or being sexual is the last thing on my mind when I am in pain. I have learned through the years of life and marriage that intimacy is far greater than the act of sex alone. I feel more connected to my husband as we grow together. Intimacy is intentional behavior, it is being present in the moment and attentive to the needs of your partner or spouse. Several people have said their marriages and relationships failed because of their illness. Unfortunately, that can happen. We are not privy to know the emotional toll an illness will have on either person. I do believe, however, that if we can foster an intimate relationship and environment with our spouses/partners, the relationship can withstand and flourish.
Below are some suggestions that have worked for me thus far. This is only my opinion, and I, too, am living moment-to-moment, day-by-day.
Quality time: My husband and I spend quality time together. It does not matter what we do, the point is that we are together. Being together allows us to talk, connect, and devote our attention to one another.
Cuddling: I know there may be times when you may not want to be touched. Pain can cause us to withdraw from any physical contact. But there is great benefit to cuddling. Holding your spouse or partner, hugging, staring into their eyes. These are actions that can make someone feel special, valued, and adored. That is an important quality. No one wants to feel unwanted or rejected.
Realistically discussing your needs: We have varying needs, capabilities, and levels of care. It is of utmost importance to discuss your needs with your partner and listen to his or her needs as well. When possible, try to accommodate your partner's needs or arrive at an acceptable agreement.
Be friends first: My husband and I are friends. Even in marriage, we continue to maintain a friendship. It was that friendship that blossomed into a romance, which ultimately led to marriage.
Focus on the good: There is so much occurring in our lives that we can become obsessed with negativity. Chronic illness often cultivates that culture. When I get annoyed with myself or my husband, I think of all of the qualities I love about him. The good outweighs the negativity. I am sure he does the same.
Express yourself: Honesty is the best policy and communication is key. If something needs to be addressed, try to do so immediately. Issues have a way of building up. Resentment, anger, and bitterness are detrimental to marriage and individual happiness.
Confess your love: We don't need Valentine's Day to do this. Contrary to popular belief, Valentine's Day is not the only day for lovers. Every day should be a reminder or an expression of love. Pay attention to the little things that say "I love you." Take note of the back rubs, the encouraging words, help with chores, notes, cards, and any other act or expression that is exclusive to your relationship.
Seek help if you feel disconnected: Help is available. At times, an impartial, professional opinion is what is needed. It can make a difference.
I hope this week is a good one for you. If you have a loving spouse or partner, take this time to tell them how important they are and how they've blessed your life. We never travel this path alone. Our spouses are usually the ones that are loving and caring for us along the way. They are privy to the details of everyday life, which is not always loving or glamorous. We are encouraged to show our love every day. This, of course, builds, strengthens, and maintains intimacy.
You are invited to subscribe to my website.
***
Note: Multiple Sclerosis News Today is strictly a news and information website about the disease. It does not provide medical advice, diagnosis, or treatment. This content is not intended to be a substitute for professional medical advice, diagnosis, or treatment. Always seek the advice of your physician or other qualified health provider with any questions you may have regarding a medical condition. Never disregard professional medical advice or delay in seeking it because of something you have read on this website. The opinions expressed in this column are not those of Multiple Sclerosis News Today, or its parent company, BioNews Services, and are intended to spark discussion about issues pertaining to multiple sclerosis.