Beyond Valentine's Day: The Importance of Expressing Love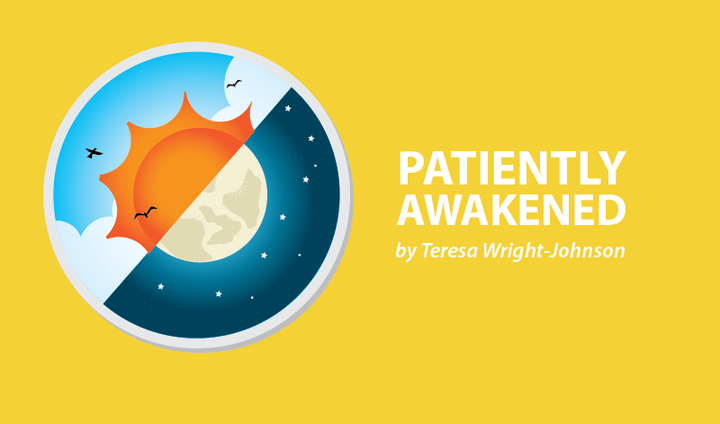 Valentine's Day is celebrated by many. We wait for this one day of the year to tell the ones we love how special they are. The proverbial Happy Valentine's Day cards, flowers and candy will be given as tokens of love and affection. Although my husband and I are guilty of partaking in this commercialized "holiday," I realize there is a much bigger picture.
The bigger picture is the manner in which we express love and appreciation in our daily living. I cannot tell you that I don't enjoy receiving flowers or special nights out. I really do. I will say that what matters most to me is the love and commitment we share. I realize that love is showing up when no one else is willing to do so. Love is humble and kind even when multiple sclerosis is not. Love is liberating, it is holding on when it is difficult to do so, and it is unyielding.
With chronic illness, having a support system is essential. A spouse, family, friends and/or a significant other who is there through the highs and lows is a blessing. Feeling loved and secure emboldens me in my fight against multiple sclerosis, and in life itself. As I am writing this column, I am thinking that I am guilty of not expressing my love and appreciation as often as I should. I am certain my husband, family and friends know how much I love and appreciate them. However, there is nothing like hearing the words.
So, I am saying to my husband that I enjoy spending time with you. You are my best friend and my biggest supporter. You bring me joy and you give me strength. I don't need a card to tell me how much you love me. I see the love in your eyes each time you look at me. I feel your love every time you touch and embrace me. I experience your love in your random acts of care, such as staying up with me when I cannot sleep, wiping my eyes when they are filled with tears and telling me that I can make it even when I feel as if I can't go on. That is true love.
You have already blessed me beyond measure. I recall the day I heard someone tell you how brave you are. They were referring to your "willingness to accept" my illnesses and how you champion my causes alongside me. You didn't know I was listening. I heard you proclaim that I am the brave one. You told the man that you have the prize. You said I am courageous and beautiful inside and out. I remember how proud I felt at that very moment. This has not been an easy path for you. But you hold your head high with your hand in mine.
Truthfully, I will buy a Valentine's Day card for you. However, please remember that my love exceeds the words any card can convey. I'd choose you over and over again.
Let's intentionally resolve to express love and appreciation freely and not reserve our sentiment for "special" occasions. By way of this column, I am sending you a virtual hug and a thank you for allowing me to inhabit your space. Each day is a day to celebrate those we love, no matter the relation. I truly believe that love heals the soul and it goes on.
"If you have only one smile in you, give it to the people you love." — Maya Angelou
***
Note: Multiple Sclerosis News Today is strictly a news and information website about the disease. It does not provide medical advice, diagnosis, or treatment. This content is not intended to be a substitute for professional medical advice, diagnosis, or treatment. Always seek the advice of your physician or other qualified health provider with any questions you may have regarding a medical condition. Never disregard professional medical advice or delay in seeking it because of something you have read on this website. The opinions expressed in this column are not those of Multiple Sclerosis News Today, or its parent company, BioNews Services, and are intended to spark discussion about issues pertaining to multiple sclerosis.