'Something On Our Minds': A Book by and for Those with MS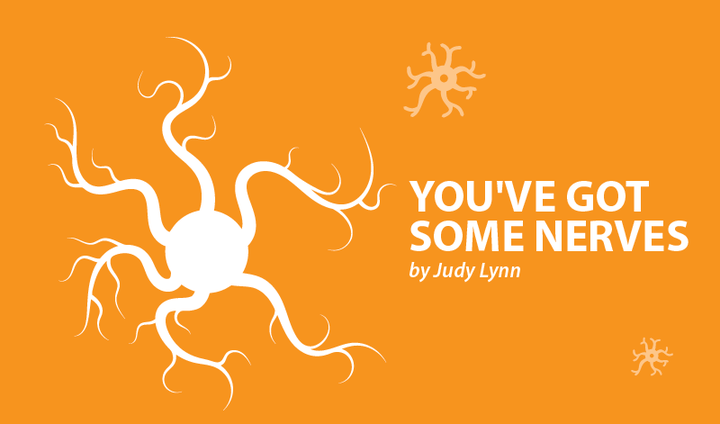 Frigid winter weather keeping you indoors? Laid up with the flu? If you're looking for something to do while you power through this cold slog of February, allow me to recommend a cup of tea and a good book. The particular book that I would like to suggest is, "Something On Our Minds: Anthology of Multiple Sclerosis Writings (Volume 4)."
"Something On Our Minds" ("SOOM") is a byproduct of "We Write for the Fight," an informal writer's group composed of people who also happen to have MS. The group was started by Tracy Todd and Sean Mahoney, who also put together the first volume of "SOOM." I was fortunate to connect with this group in the early days, and am proud to have some of my writing included in the collections.
Full disclosure: I am a contributing author, but I do not receive any proceeds from the sale of these books. All of the proceeds from "SOOM" go directly to Accelerated Cure Project for MS, a small nonprofit organization founded by a person with MS. Accelerated Cure Project is also the host organization for iConquerMS, a patient-run MS research network.
Each volume of "Something On Our Minds" offers a unique collection of essays and poems of all types, and gives readers an inside look into the lives and minds of people with MS. Each section of the book is dedicated to a particular theme, such as managing relationships or adapting to change.
From poignant and powerful to witty and humorous, the authors provide a voice for individuals and caregivers living with MS. For a person living with MS, reading these collections provides both practical and emotional benefits. Learn about strategies, symptoms, or treatments that you may be unaware of. Hear the voices of caregivers and loved ones, and pause to reflect on how your MS impacts others. Gain strength from the resiliency of fellow MS warriors as they bravely share their struggles and victories. And most importantly, feel the camaraderie of shared compassion, for ourselves and each other. That shared compassion comes from a place of genuine empathy with no room for embarrassment or judgment. We "get" each other.
I connected with editor Laura Kolaczkowski, who shared her enthusiasm for this latest volume: "This is the fourth edition of the book, and the quality of writing continues to grow as more MS advocates become aware of being able to contribute to this book." Laura also shared that there are plans for a fifth edition in 2018. Anyone interested in joining the potential contributors list for future volumes can email [email protected].
In honor of Presidents week, treat yourself to a midwinter break and pick up your copy of "Something On Our Minds." In the past, I have purchased copies for my immediate family, as well as my primary care physician and neurologist. At times, I withhold information from my loved ones for fear of worrying them. And I don't always communicate as effectively with my doctors as I would like. I hope that the collective voices of the "SOOM" authors might illuminate MS in a way that I cannot do by myself. I am one candle, but together, we may light up the room. Happy reading and don't forget to make a cup of tea!
***
Note: Multiple Sclerosis News Today is strictly a news and information website about the disease. It does not provide medical advice, diagnosis, or treatment. This content is not intended to be a substitute for professional medical advice, diagnosis, or treatment. Always seek the advice of your physician or other qualified health provider with any questions you may have regarding a medical condition. Never disregard professional medical advice or delay in seeking it because of something you have read on this website. The opinions expressed in this column are not those of Multiple Sclerosis News Today or its parent company, BioNews Services, and are intended to spark discussion about issues pertaining to multiple sclerosis.