How Searching for Silver Linings Can Help Ease Your Way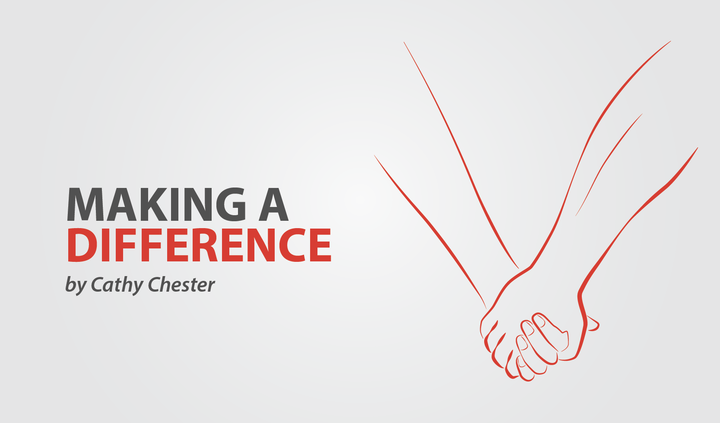 It's frightening to feel sick most of the time. Frightening, scary, overwhelming, unnerving, and hellish. Whichever negative words you choose are the right ones to describe how it feels to live with MS. People with MS are snowflakes, and our emotions are quite often the same.
After three-plus decades of living with this monster, I'm exhausted from wondering how else my body might fail me. There's an emotional crisis we face when MS forces itself on us. We grieve for the loss of our bodily functions as we watch others lead normal lives. Sometimes I try to remember what it feels like to be illness-free, but I can't. It's now a distant memory.
Anyone familiar with my story knows the physical and emotional challenges I've battled since early last year. As if struggling with pain and off-the-charts stress about new digestive diagnoses weren't enough, my MS is rearing its ugly head with a full-blown exacerbation.
My hormones are raging, fighting to take me down the all-too-familiar road of depression. It's a black hole I visited years ago after an attack of kidney stones and gallstones that simultaneously brought me to my knees. Together, they made childbirth seem almost like a walk in the park.
After our move in 2016, I needed to find new doctors. In today's healthcare climate, that's easier said than done. With the Health Insurance Portability and Accountability Act of 1996 (HIPAA) — the U.S. legislation that provides data privacy and security provisions for safeguarding medical information — changing doctors involves more than a simple phone call. If you want your medical records or scans released to your new doctor, you must send your former doctor and imaging center a signed letter granting permission to do so.
So far, I've mailed written requests to my internist, neurologist, gynecologist, urologist, and gastroenterologist.
I spend more time speaking and visiting doctors, living in pain, feeling fatigued, worrying about symptoms, and trying to remain calm than I do living any semblance of a real life. Fulfilling my work obligations is now laborious, and my new medications have not only clouded my cognition but have also blurred my vision.
Most days are spent at home with the only human connection being my husband and son, plus our cleaning lady every other week. I would barely recognize my previous life before MS.
I've always tried to find silver linings despite adversity. They're not always easy to find, but I think they're important because life would feel pretty bleak without them. I hope my silver linings apply to your particular situation:
New medical team: My new gastroenterologist believes in complementary medicine, and recommended I find a registered dietician specializing in my specific diagnoses. My digestive issues are not only linked to what I eat but also to MS/autoimmune disease. Now I'm eating healthier than ever, and so far it's eased some pain, I've lost a little weight, and I'm sleeping better. These are beneficial for all of my conditions.
Education: I'm reading, researching, and speaking to others in the digestive community, many who also live with an autoimmune disease.
Cognition: The reading and research are fueling my cognitive skills with a constant workout.
Friends and family: I'm blessed with incredible support from friends and family who allow me to lean on them. I'm not sure what I'd do without their kind and caring ways.
Homebody: Since I'm home more than usual, I'm able to catch up on some reading. I've read several interesting books and many online articles about a variety of subjects, including MS and gut health.
Essential oils: A friend of mine sent me a box of essential oils along with a diffuser. I use it day and night. So far peppermint, lemon, and lavender are my favorites. I'm not sure how effective they are in calming my mind or promoting better sleep, but I noticed after rubbing some peppermint on my temples and the back of my neck it helped rid of a nasty headache. Plus, everything smells so good!
I hope my silver linings will help you find your own. As Henri Matisse said:
"There are always flowers for those who want to see them."
***
Note: Multiple Sclerosis News Today is strictly a news and information website about the disease. It does not provide medical advice, diagnosis, or treatment. This content is not intended to be a substitute for professional medical advice, diagnosis, or treatment. Always seek the advice of your physician or other qualified health provider with any questions you may have regarding a medical condition. Never disregard professional medical advice or delay in seeking it because of something you have read on this website. The opinions expressed in this column are not those of Multiple Sclerosis News Today or its parent company, BioNews Services, and are intended to spark discussion about issues pertaining to multiple sclerosis.