Emotions Run High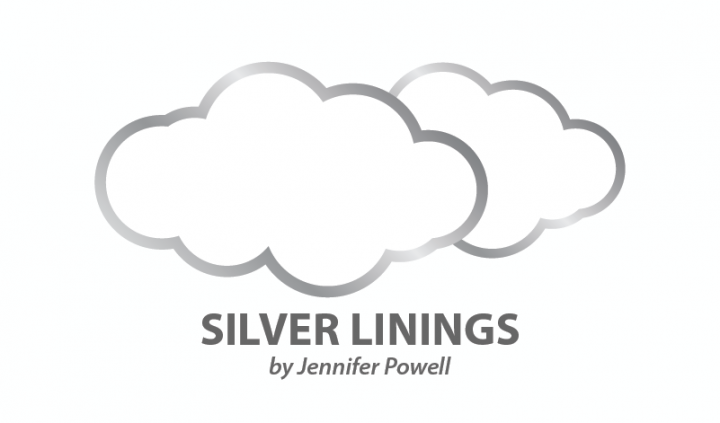 I am a sensitive individual by nature. Good, bad, or insignificant, that is part of my genetic makeup. I cry when the dog gets hurt in the movie, at every episode of "This Is Us," and every time I hear "O Holy Night" at Christmas Eve services. While sometimes endearing, there are times my sensitivity displays itself when I would rather it stay dormant.
I was parking at a local supermarket chain and used my handicapped placard. It was warm for January, and I had just recovered from treatment followed by a small bout of the flu. I was weary but eager to get out and feel human. After getting my bags and locking my car, I turned to look at an unhappy woman who was clearly attempting to see why I was in this parking space. While walking by her, she angrily lamented what right I had to take this parking space seeing as I was healthy. I froze. Usually adept with words, my brain was instead empty, and my weariness gave way to tears. I turned to her, eyes overflowing, and said, "There by the grace of God, go you." I turned away and made my way inside the store, and once out of view, the floodgates opened.
When did I become so vulnerable? I was always the one who could take down anyone with mere verbiage (not proud, just factual), yet here I was, taken down. Something in me has changed, as my days become more of a struggle to navigate. No longer, do I have good or bad days physically as they are all challenging. What differentiates my days from one another? My attitude and choice to reach for (and share) happiness and fulfillment. Nevertheless, I am becoming acutely aware that my progressive physical afflictions have the potential to create incredible weariness. As a result, this leaves my emotional state somewhat raw and unguarded.
Physical challenges cannot help but affect our emotions. While I have a proclivity to tear up, others can react with anger, and still others may vacillate between the two. MS and similar neurological diseases increase emotional instability. We struggle with the daily demands of living with MS, but the disease can physically manifest itself in such a way as to create volatility.
There are two areas of the brain involved with emotion; one of them forms our response to emotion while another controls those responses. Lesions can form in the area of our brain responsible for controlling emotion, creating a physiological reason for emotional inconsistencies. It is easy to feel defeated when your emotions seem uncontrollable. If you are having trouble managing yours, please speak with your neurologist.
Since I began writing this column, I had another experience in which minor conflict led to tears. This is not who I am. Or is it? Perhaps I am a mix of my experience in coping with the challenges as well as a product of physical manifestation. My disease pathology supports such a theory, but when possible, I will always work hard to account for my emotions.
I find it ironic that I lament over my oversensitivity when it is the goodness and size of my heart that I am most proud of. Perhaps there is a time and a place for conflict resolution. I can best honor my attribute by avoiding confrontation at times when I am overwhelmed or in a great deal of pain. It is helpful to live each day, each challenge, and each tear one day, one challenge, and one tear at a time. I refuse to chastise my tearful propensity just because it is different from that which I once knew.
That said, I should take out stock in Kleenex.
***
Note: Multiple Sclerosis News Today is strictly a news and information website about the disease. It does not provide medical advice, diagnosis, or treatment. This content is not intended to be a substitute for professional medical advice, diagnosis, or treatment. Always seek the advice of your physician or other qualified health provider with any questions you may have regarding a medical condition. Never disregard professional medical advice or delay in seeking it because of something you have read on this website. The opinions expressed in this column are not those of Multiple Sclerosis News Today or its parent company, BioNews Services, and are intended to spark discussion about issues pertaining to multiple sclerosis.