Why I Climb Trees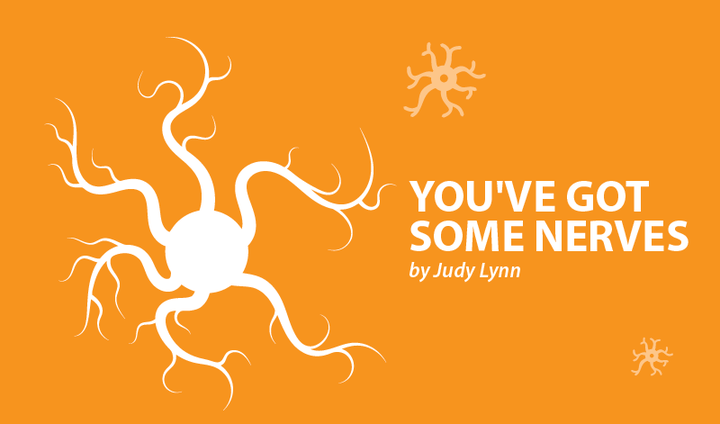 In March 2003, I found myself suddenly unable to drive or even walk a straight line through the house. MS had arrived with several active lesions in my brain, including one in the brainstem, which affected my balance and speech and created significant limitations in my usual activities.
One of the activities greatly impacted was my love of hiking and enjoying the natural beauty of the Pacific Northwest. Time in nature, a hike through an old growth forest, or a walk along our wild West Coast had long been healing forces for me. In times of emotional turmoil or distress, the sights and sounds of wilderness had always offered perspective and scale to my problems; a chance to clear my mind and connect with the energy of the universe. Hiking, carrying a backpack, walking on sand, or clambering over driftwood sparked the positive health benefits of exercise, without it feeling like exercise.
In time, with the right treatments and a dose of luck, I was able to resume some of these activities. According to the Expanded Disability Status Scale (EDSS), I was doing fine. But that scale measures disability and I wanted a way to measure ability.
In 2005, I hiked up to High Rock Fire Lookout, near Mt. Rainier National Park. It's only 1.5 miles from trailhead to the awe-inspiring — and perhaps terror-inspiring — precipice, but the brutal 1,318 feet of elevation gain had my thighs screaming as though I'd run a marathon. As I scrambled up the bare boulders and stony outcrops of the final few hundred feet using my hands as much as my feet, I felt the exhilaration of adventure. I felt like a kid again, like anything was possible. And this is the key to joy: exercise that feels like fun! (Hiking may not be your thing, but check out Nerd Fitness for a fantastic list of 25 ways to play. And by play, I mean "exercise without realizing it.")
I told myself that as long as I could continue to make it up to High Rock, I would be OK. And I did so for several more years, albeit with a growing list of accommodations. Others would carry my pack. Rest breaks grew more frequent and longer. We added a cooling vest and hiking poles. Then in 2013, I made my last trip to the fire lookout that had become my Olympus. I don't mean to say I will never go again, for I am feisty enough to try. But MS foot drop had other plans for my hikes these last five years.
Struggling to come to terms with this new normal, I found shorter, flatter trails that still let me get into the wilderness. On bad days, I simply found parks or beaches to sit on a bench or blanket and soak up the sights and smells. But the physical activity was missing.
In January 2015, my mother, sister, and I spent the weekend at Ocean Shores, our childhood vacation place. We were strolling through the forest, reminiscing about our childhood when I spotted a tree. A climbing tree. As I surveyed the tree, my mother said, "Want me to give you a boost?"
Much merriment ensued, and with the help of my mother, sister, and some fallen branches to stand on, I made it into the tree and up a couple of limbs. The joy and victory that I felt were no less than the feeling I had at the top of High Rock Fire Lookout. I'd found my new challenge. It occurred to me that what I needed was not a particular hike. What I needed for my Olympus was something that provided a fun physical challenge while offering an opportunity to enjoy mother nature. Something that made me feel like a kid again.
In honor of my inner child, I added a cartwheel on the beach later that day. I've returned to the scene of the joy each January, and I tell myself that as long as I can climb into my tree and turn a cartwheel, I will be all right. But inside, I know that if the day comes when I cannot, I will seek out a new challenge.
Do you have an Olympus? How do you challenge yourself, and what measuring stick do you use to judge your abilities, rather than disabilities? In "Ten Fun Exercises That Will Stick," Laura Williams suggests that for inspiration, we look to all the fun activities that we used to do during recess as a kid. From hula hoops to trampolines, I double dare you!
***
Note: Multiple Sclerosis News Today is strictly a news and information website about the disease. It does not provide medical advice, diagnosis, or treatment. This content is not intended to be a substitute for professional medical advice, diagnosis, or treatment. Always seek the advice of your physician or other qualified health provider with any questions you may have regarding a medical condition. Never disregard professional medical advice or delay in seeking it because of something you have read on this website. The opinions expressed in this column are not those of Multiple Sclerosis News Today, or its parent company, BioNews Services, and are intended to spark discussion about issues pertaining to multiple sclerosis.