Effortless: How Occupational Therapy Is Making Life with MS Easier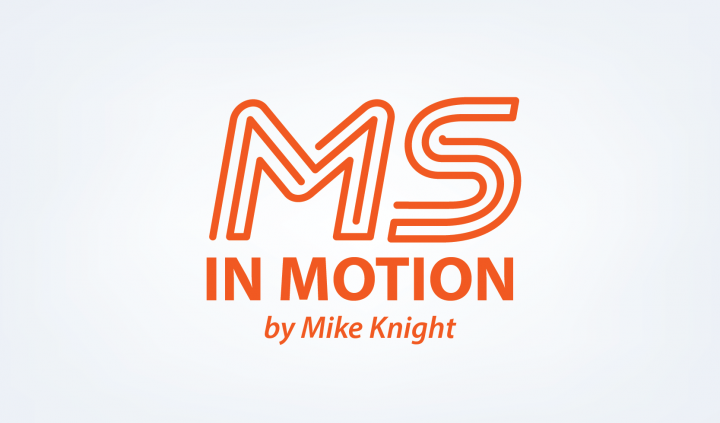 "Today we're going to talk about the Four Ps," Stephanie says. "You've probably heard of these already, but let's go through them anyway."
I look at her the way a dog tilts its head when it hears a high-pitched whistle. Like this.
"No, I haven't."
"You're kidding," she says, incredulously. "How long have you had MS?"
"I was diagnosed in 2013, but I think it went undiagnosed for many years before that," I answer.
For the longest time, I've had the nagging feeling that my MS team and plan have been missing something. This exchange only confirms my fear.
To put a finer point on it, while plenty of articles and resources recommend that I review my "treatment plan" with my "MS specialist," until this year, I had no idea who my specialist was. And if I had a formal plan, it must have been top-secret because no one shared it with me. 
Instead, my team consisted of isolated specialists and care and treatment and drugs with seemingly no eye on how I should actually live my life with a progressive disease like MS, either now or in the future.
Yes, the National Multiple Sclerosis Society and other resources have a lot of information, and there are even people online that I can ask for help, plus referrals and guidance — I am incredibly grateful for all of these resources. Helpful as they are, they can't be with me within the healthcare my insurance allows me to have, can't meet with the different doctors I see, or knit together the plan that's directly applicable to my unique flavor of MS.
Not long ago, I wrote about discovering that I was in charge of building the MS treatment and team around me, and how I now planned on building.
Which is where Stephanie comes in.
Stephanie is an occupational therapist I began seeing in early February. Originally, I thought occupational therapy meant addressing work, or "occupational" issues. Getting a better desk or desk chair or computer screen, things like that. I'm simple that way.
But the American Occupational Therapy Association says it's far more than that: "Occupational therapy practitioners ask, 'What matters to you?' not, 'What's the matter with you?' In its simplest terms, occupational therapists and occupational therapy assistants help people across the lifespan participate in the things they want and need to do through the therapeutic use of everyday activities (occupations)." 
Stephanie has prepared a comprehensive 10-visit evaluation for me. Today's visit was all about energy conservation (and the aforementioned "4 Ps": prioritize, plan, pace, and position). At first blush, these seem pretty straightforward and sort of, um, simple. They ought to be the perfect fit for me.
"You need to start developing more efficient ways of doing everyday tasks so that you can save your energy to do the things you really want to do," Stephanie says. Though it's not specifically focused on MS, Stephanie gives me a handout that more thoroughly explains each of the "Ps" and we work our way through it.
Some of the recommendations are pretty straightforward and make immediate sense to me. Like when I've got multiple things I want to get done: Prioritize them and do the most important task first to make sure it gets done. I should not only plan my day but also scrutinize activities and tasks so I don't waste trips or effort. I should rest before I feel tired and use pursed-lip breathing to increase my oxygen intake and corresponding energy level.
Other suggestions — like sliding objects instead of lifting them or avoiding spray cleaners because they might irritate my lungs and disrupt my breathing (and energy level as a result) — seem, at least at first, a little impractical.
But the net effect of the visit — and, frankly, occupational therapy's role in my MS "plan" — is to more readily pinpoint where I am likely to face MS-related challenges throughout my daily life now. Then, I'll learn how to address those challenges and better prepare for my future, unpredictable as it is.
In a disease that so often feels like an unsolvable puzzle, surely this must be one of the pieces.
***
Note: Multiple Sclerosis News Today is strictly a news and information website about the disease. It does not provide medical advice, diagnosis, or treatment. This content is not intended to be a substitute for professional medical advice, diagnosis, or treatment. Always seek the advice of your physician or other qualified health provider with any questions you may have regarding a medical condition. Never disregard professional medical advice or delay in seeking it because of something you have read on this website. The opinions expressed in this column are not those of Multiple Sclerosis News Today or its parent company, BioNews Services, and are intended to spark discussion about issues pertaining to multiple sclerosis.