Earworms and Multiple Sclerosis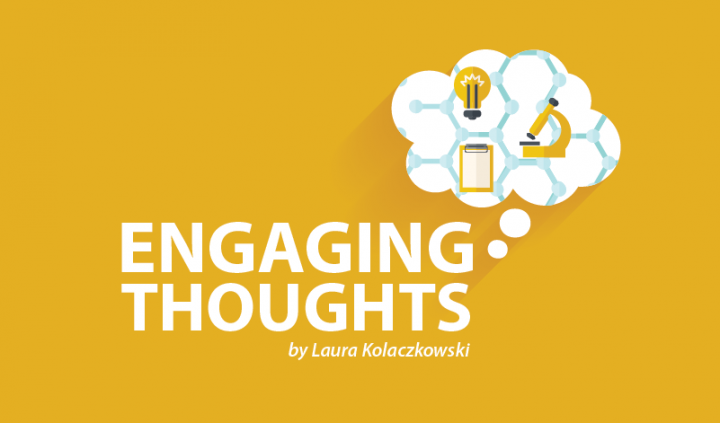 Sometimes they are called "sticky songs," better known by their common name "earworms." Earworms are those musical phrases that get stuck in our head that we hear over and over. It's much like those worms underground that burrow and twist and turn, constantly finding new territory to inhabit. For most people, that's no big deal, and it can even be entertaining to hear a song over and over for a short period of time. Eventually, the earworm moves on and the music stops. No harm done.
In my case, I've had at least a year with persistent earworms, and they are annoyingly constant from when I wake until I fall asleep. I've read about ways to break the pattern and drive them away, but nothing works permanently. Even as I am typing this article, the earworms are creeping around and playing a tune from a recent commercial I heard on television. At least the commercial is a break from my usual earworm, a passage from the "Battle Hymn of the Republic." I must note that earworms aren't necessarily songs you are attracted to, repeating over and over because you like them. I detest "Battle Hymn" particularly because conquering heathens doesn't fit my personal philosophy of "live and let live."
They're escaping!
The other day my daughter was looking at me with a quizzical look, and I had to pause and ask what she was thinking. Her response was she was trying to figure out what song was stuck in my head because she couldn't figure it out. Her explanation: "I can usually tell what song you are humming, but not this one." I didn't even know I had been humming aloud. There are times that even the dogs stop and look at me as I'm making these sounds; I can never tell if they are amused or perplexed. So now my earworms aren't content to just live in my brain, they are escaping through my mouth and making themselves known to others.
Singing a different song out loud breaks the earworm, but only temporarily. And I can't be like a jukebox and change the song playing in my head at will. I can be intentionally singing with a song and when I stop, the band strikes up the "Battle Hymn" in my head. I know a couple of other people with MS who also talk about earworms, but none with the maddening persistence mine have developed into.
The MS connection
What does this have to do with my MS? That's exactly the question I am asking: Could this be a manifestation of this disease? I find just a few scientific reviews of this question of earworms and MS, but nothing definitive. There is a very interesting, easy-to-read study titled "Recurrent refrains in a patient with multiple sclerosis: Earworms or musical hallucinations?" from the Oklahoma Medical Research Foundation, MS Center of Excellence, that talks about the case of a 54-year-old woman with progressive MS who was also cursed with these repeating musical phrases. In her case, her sleep was even interrupted. I regularly go to sleep hearing these tunes and wake up to them, but fortunately, they don't stop me from sleeping. Picture this, though: If I happen to wake for the restroom, I have noticed myself sitting on the toilet and humming.
I don't think of myself as being a rare example of anything; there have to be many others who experience the same thing. I'm putting this out there because I wonder if there are others besides me and this poor woman in Oklahoma who have earworms.
***
Note: Multiple Sclerosis News Today is strictly a news and information website about the disease. It does not provide medical advice, diagnosis, or treatment. This content is not intended to be a substitute for professional medical advice, diagnosis, or treatment. Always seek the advice of your physician or other qualified health provider with any questions you may have regarding a medical condition. Never disregard professional medical advice or delay in seeking it because of something you have read on this website. The opinions expressed in this column are not those of Multiple Sclerosis News Today or its parent company, BioNews Services, and are intended to spark discussion about issues pertaining to multiple sclerosis.