The MS Alphabet: Remyelination, RRMS, Quadrantanopia, and Other 'Q' and 'R' Terms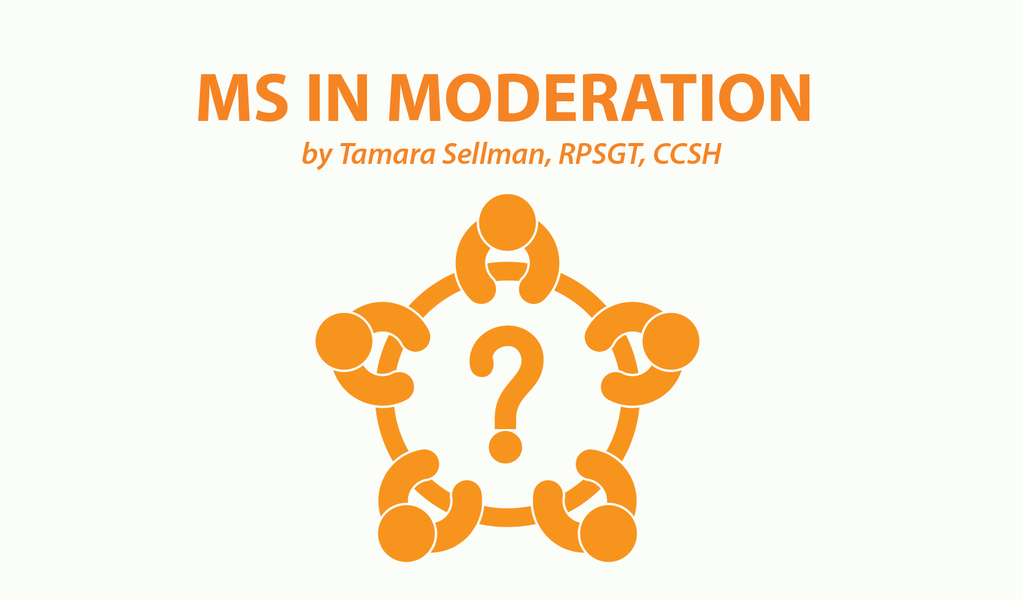 Editor's note: Tamara Sellman continues her occasional series on the "MS alphabet" with this column referencing terms starting with the letters "Q" and "R."
Symptoms of MS
Quadrantanopia
This eye-related symptom of MS refers to the compromising of vision in one of the quarters of the visual field, usually caused by lesions found in the occipital lobe. It can result in partial vision loss and a reduced ability to participate in common activities like reading or driving.
Romberg's sign
This refers to one's inability to maintain balance while standing with feet and legs together and eyes closed. It is part of the neurological exam performed at every meeting with an MS specialist and is also the basis for the drunken driving test.
MS abbreviations
RRMS (relapsing-remitting multiple sclerosis)
This is the most common form of MS, diagnosed in about 85 percent of all cases of MS.
RRMS is characterized by clearly defined episodes of neurological dysfunction, usually referred to as relapses, attacks, or exacerbations. These episodes are followed by partial or complete recovery (also known as remission).
During remission, symptoms either disappear, lessen in severity, or continue as signs of permanent damage caused by demyelination. When there is no progression of the MS disease course during remission, it is characterized as inactive RRMS.
If new disease activity occurs due to a relapse or brand-new symptoms (as confirmed by MRI), RRMS is characterized as active. Active RRMS can also be defined as worsening due to confirmed rates of disability in the time and space following relapses.
The National Multiple Sclerosis Society maintains that "most people who are diagnosed with RRMS will eventually transition to a secondary progressive course in which there is a progressive worsening of neurologic function (accumulation of disability) over time."
Common MS terms
Relapse
Also referred to as an attack or exacerbation, this is the term describing new disease activity after a period of remission in someone with MS.
Remission
Remission occurs during a period following relapse when no new disease activity is reported or identified in a person with MS.
During this time, some people with MS may have a partial or complete recovery from damage experienced during a relapse. Others may still experience some symptoms that are the result of lasting damage while still in remission.
The biology of MS
Remyelination
This is a neurological process which works to repair damaged myelin in the brain. It can occur naturally in the brains of people with MS if they experience a long enough period of remission. Some new therapies are being developed to generate a remyelination response in the brains of those with severe cases of MS in order to reduce rates of dysfunction and disability (see quetiapine fumarate, below).
MS treatments
Quetiapine fumarate
Quetiapine fumarate is currently being studied in clinical trials as a potential remyelinating therapy for people with MS. Scientists believe it works by protecting and stimulating the growth of oligodendrocytes, the cells that are the building blocks of myelin, while inhibiting those immune system cells that are known to attack the myelin.
Current studies are examining its safety, tolerance, and efficacy as a treatment for MS. Quetiapine fumarate is already marketed as Seroquel, which is used to treat people with bipolar disorder. Researchers think quetiapine fumarate could be beneficial for those with MS who also suffer from depression, anxiety, insomnia, and pain.
Rebif
Rebif is the brand name for a form of MS treatment known as beta interferon (interferon beta, IFN-b). It is considered identical to the naturally occurring interferon proteins already present in the human body. It has been shown to reduce relapse rates and disability in those with RRMS.
Rebif is used as an immune-modifying medication to help slow progression. It is essentially the same substance as Avonex, but administered differently. Rebif is injected subcutaneously three times a week in doses of 22 mcg or 44 mcg, while Avonex is injected once weekly into the muscles in a 30 mcg dosage.
***
Note: Multiple Sclerosis News Today is strictly a news and information website about the disease. It does not provide medical advice, diagnosis, or treatment. This content is not intended to be a substitute for professional medical advice, diagnosis, or treatment. Always seek the advice of your physician or other qualified health provider with any questions you may have regarding a medical condition. Never disregard professional medical advice or delay in seeking it because of something you have read on this website. The opinions expressed in this column are not those of Multiple Sclerosis News Today or its parent company, BioNews Services, and are intended to spark discussion about issues pertaining to multiple sclerosis.