GeNeuro-Servier Antibody Limits RRMS Patients' Brain Shrinkage, Phase 2b Trial Shows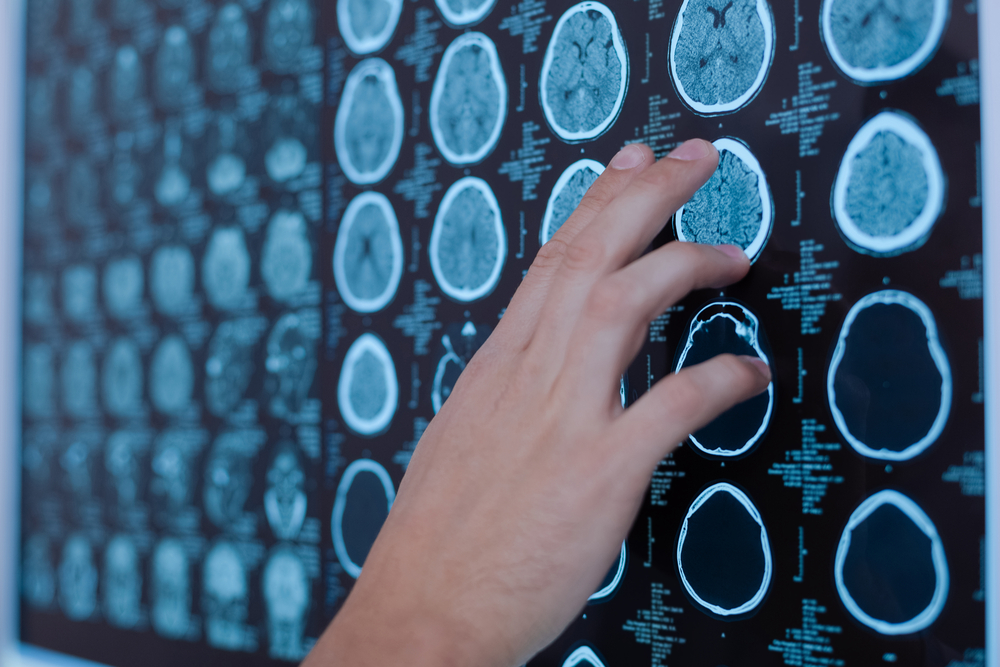 The laboratory-generated antibody GNbAC1 continued to limit brain shrinkage a year after relapsing-remitting multiple sclerosis patients began receiving it, its developers announced.
GeNeuro and Servier were reporting on the 12-month results of a Phase 2b clinical trial.
GNbAC1 is a monoclonal antibody that destroys a harmful retroviral protein called pHERV-W which scientists have linked to brain lesions in MS patients. Lesions are areas where the myelin coating that protects nerve cells has deteriorated.
The Phase 2b CHANGE-MS trial (NCT02782858), conducted in 12 European countries, involved 270 RRMS patients. Researchers randomized them to receive the antibody or a placebo once a month by intravenous infusion.
GeNeuro and Servier said a year's worth of GNbAC1 led to much less brain loss among MS patients than a regimen consisting of six months of a placebo and six months of the antibody. The difference in brain atrophy was 31 percent in the brain's cortical area and 72 percent in the thalamic areas.
When the entire brain was taken into account, patients who received an 18 mg/kg dose of the antibody had 29 percent less atrophy than the control group.
In addition, those treated with GNbAC1 had 63 percent fewer T1 hypointense brain lesions of a more than minimum size than the controls.
Researchers said it was the first time that a clinical trial had shown that a therapy targeting a retrovirus protein was effective.
Another finding was that the antibody appeared to promote rejuvenation of deteriorated areas of myelin. What prompted researchers to make this conclusion was that a measure called magnetization transfer ratio remained stable in the last six months of the trial. A decrease in the ratio correlates with myelin loss and nerve cell death — both hallmarks of MS progression.
An additional finding was that markers of nerve cell inflammation improved in both the antibody and control groups. In fact, there were no significant differences between them. Researchers assessed the markers with magnetic resonance imaging.
As for safety, the antibody did not cause any organ toxicity, researchers said.
"What is impressive is the consistency of the effect already observed at one year across all these key markers of neurodegeneration, and that this effect appears to be independent from an anti-inflammatory action," Dr. Hans-Peter Hartung, chairman of University Hospital Dusseldorf's Department of Neurology, said in a press release.
"These positive effects are very promising, and may open new doors towards addressing the key unmet medical need of disease progression in MS," said Hartung, the lead trial investigator.
"The positive impact of GNbAC1 on neuroprotection markers opens a novel therapeutic perspective for MS, in line with Servier's ongoing commitment to bringing new, safe and effective treatments to patients. Based on this joint achievement, we will now assess the next development steps with our partner to bring these benefits to patients," said Christian de Bodinat, director of Servier's Neuro-psychiatry Center for Therapeutic Innovation.
Jesús Martin-Garcia, the CEO of GeNeuro, added: "These results are a significant success for GeNeuro as they demonstrate the role played by pathogenic HERV-W protein in patients affected by MS. It supports the concept of altering the neurodegenerative course of MS by treating a causal factor of the disease, as suggested by preclinical research."