The Need for Follow-through with REAL MS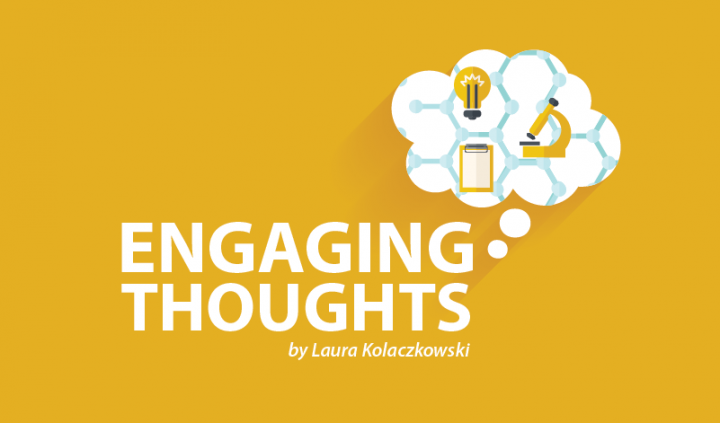 I'm a great starter. How about you? I start projects but often lack the time or motivation to finish them. Hence, I have bins full of yarn waiting to be turned into scarves and lots of seeds that were meant to be planted in the past growing seasons. It's in my nature to say yes, I want to do something, but then, for whatever reason, I don't follow through. I always have good intentions and want to help.
It seems this human trait carries over to research as well: The number of clinical trials that go unfinished because participants don't or can't get to the finish line is surprisingly large. A 2011 survey from Applied Clinical Trials found that 19 percent of trials failed because they were unable to gather enough participants to have meaningful data.
We face this same dilemma with REAL MS (Research Engagement About Life with MS), an ongoing research study for and by people with MS, hosted through iConquerMS. A lot of people agree to participate. They also start the surveys in previous releases or even this go-round, but for whatever reason, they have not yet entered their health data for this six-month period. I know how easy it is to want to do something and think, "I'll get to it later."
It's difficult to get the BIG picture of MS when we have limited data to work with, and that is my purpose of writing here about iConquerMS — for which I'm a lead patient representative. iConquerMS is the only patient-directed research project looking at ways to improve the quality of life for people with MS. We ask that you answer simple surveys about every six months through REAL MS. For most people, this involves less than 45 minutes of time on a computer or mobile device. This time can be broken into smaller segments, so you don't even have to do all 45 minutes at once.
If you have already joined us, this is a friendly prod to return to the website and complete the latest round of REAL MS. If you've already completed this round of surveys, please know how appreciative we are of you donating your time and information to advance MS research. If you aren't already one of our almost 4,400 members, we are constantly enrolling people to grow our numbers and make our big picture data even more meaningful. This may seem like a large number, but remember over 2.3 million people are affected by MS. People all over the world have joined us, and I hope you will, too. Joining iConquerMS is easy.
Please don't let MS Research that is meaningful to the daily lives of people with this disease flounder because of lack of follow-through. This is much more important than knitting those scarves or planting seeds. Open your iConquerMS account and make a difference today by telling us about your REAL MS.
***
Note: Multiple Sclerosis News Today is strictly a news and information website about the disease. It does not provide medical advice, diagnosis, or treatment. This content is not intended to be a substitute for professional medical advice, diagnosis, or treatment. Always seek the advice of your physician or other qualified health provider with any questions you may have regarding a medical condition. Never disregard professional medical advice or delay in seeking it because of something you have read on this website. The opinions expressed in this column are not those of Multiple Sclerosis News Today or its parent company, BioNews Services, and are intended to spark discussion about issues pertaining to multiple sclerosis.