Let Go and Live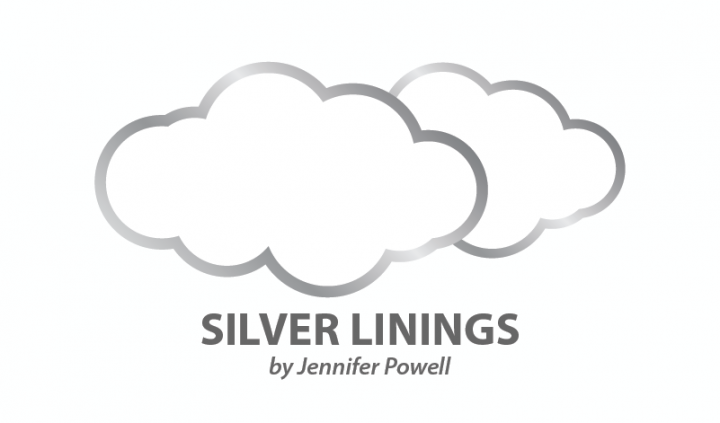 Six weeks ago, Abby, my golden retriever, had a seizure. I was sitting behind her when she began to rock; I have never moved so fast. I could only see the bloodshot whites of her eyes as she whimpered lightly and I began to wail. I intuitively hugged her, begging her to come back to me, but immediately released my hold. If she were to seize, she needed to do so unrestrainedly. In only pajamas, I simultaneously grabbed my cardigan and keys and called the vet to let them know I was en route. My husband lifted her into our SUV and we left in tearful, fearful bewilderment at what had just transpired. After a thorough examination, her seizure was deemed idiopathic — of unknown origin.
Unknown is not my forte. Amid ambiguity, my brain relentlessly searches for certitude. This was no exception. It took two weeks to stop the influx of what-ifs and come to a place of calm. I made a conscious decision to let go.
Letting go does not mean ignoring that which you can improve. It is accepting that which you cannot. Living with progressive MS is a finite balance of both. While there are many things one can do to improve quality of life, stressing about variables outside our influence is exhausting.
It is also a work in progress for this self-described analytic.
It is only by virtue of survival that I acquiesce. Controlling any situation does not equate or hasten the desired outcome and is often a lesson in futility. I have witnessed precious energy evaporate over a perception that holding on tighter will affect change. It does not. What it does do is exhaust vital resources, or what I like to call "cognitive capital." We bank this wealth and spend it daily navigating our life with MS. I refuse to squander such a precious commodity.
An unexpected side effect of my deference has been fewer highs and lows in the inevitable capitulation life with MS brings. To say I am even-keeled would be a laughable overstatement yet I find myself greeting things with welcome objectivity. I am learning to listen to my body and act on what I hear. I have become better adept at living life on life's terms. I have become better at living.
Stress and worry exacerbate MS, and both have taken a backseat to the beauty of reality. While many would understandably object to the idea that my reality is beautiful, I humbly disagree. Life with progressive multiple sclerosis is challenging, but it is life. More importantly, it is my life and a sacred gift. It has taken four decades to look at the cards life has handed me and smile. I am not smiling because I chose these cards, rather, I have learned to accept my hand. Each of us is gifted a hand and left to decide if and how we will play. Regrettably, some choose not to play while others lament over their hand.
The game clock is on and I want to play my hand.
***
Note: Multiple Sclerosis News Today is strictly a news and information website about the disease. It does not provide medical advice, diagnosis, or treatment. This content is not intended to be a substitute for professional medical advice, diagnosis, or treatment. Always seek the advice of your physician or other qualified health provider with any questions you may have regarding a medical condition. Never disregard professional medical advice or delay in seeking it because of something you have read on this website. The opinions expressed in this column are not those of Multiple Sclerosis News Today or its parent company, BioNews Services, and are intended to spark discussion about issues pertaining to multiple sclerosis.