How Holistic Therapies Are Helping Me Alleviate MS Symptoms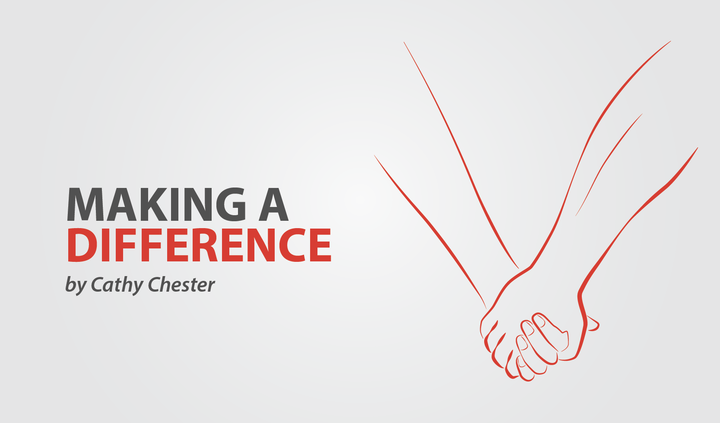 When I was younger, I never thought about trying holistic therapies to aid healing. Looking back I wish the medical community had embraced these therapies as potential treatments for MS symptoms. My first few years of living with MS were an incredible struggle; there were no FDA-approved medications at that time, and no internet to search for useful information. I would have liked to have had the option of using holistic therapies to help me feel better or at least give me some hope.
You might need a clarification for the definition of holistic medicine. Holistic therapies focus on the whole person by looking at their overall physical, mental, spiritual, and emotional well-being. These therapies can include herbal medicine, homeopathy, naturopathic medicine, traditional Chinese medicine, ayurvedic medicine, nutritional therapies, chiropractic, stress reduction, psychotherapy, and massage.
I was 28 years old when I received my diagnosis, and my world was turned upside down. The "golden rules" of good health, the ones I had learned as a child — to eat right, get plenty of exercise, and sleep — were no longer enough to help me stay healthy. I needed more to help me battle this incurable disease. Enter complementary (or integrative) medicine.
Since then I've learned to have an open mind about trying holistic therapies to alleviate the difficult symptoms of MS. For instance, in the past, I've enjoyed using the essential oils of peppermint (for headaches) and lavender (to eliminate tension and relieve pain). A friend gave me a gift of an essential oil diffuser, and I now use essential oils with more regularity. Cedarwood, lemon, orange, frankincense, and eucalyptus smell good and help me in a variety of ways.
The market for essential oils is a rapidly growing one. According to this October 2017 report from PR Newswire, the global essential oils market is expected to be worth $12.85 billion by 2023. 
I'm not a medical professional, so I can't tell you that using essential oils for your MS symptoms will definitely work. What I can say is they help me feel calmer and a few drops of peppermint oil gently rubbed into my temples help with my chronic headaches. If you decide to try oiling make sure they are from a reputable company and are made from pure ingredients.
As far as trying other holistic therapies, I'm using stress reduction techniques to relieve the growing anxieties I'm experiencing due to MS, plus to deal with ongoing gastrointestinal issues and the loss of family members and friends. By practicing meditation, yoga poses, and breathwork I'm hoping to relieve stress so I can improve my quality of life. I also hope to discover other therapies that work for me.
I interviewed Dr. Allen Bowling, a leading authority on complementary and alternative medicine (CAM) in March, 2017. I highly recommend reading his book "Optimal Health with Multiple Sclerosis: A Guide to Integrating Lifestyle, Alternative and Conventional Medicine."
I love that one of my heroes, Dr. Oliver Sacks, recommended Dr. Bowling's book.
"This book is full of wise and balanced information. It provides a valuable service to patient and health care provider alike." –Dr. Oliver Sacks, author of "Awakenings."
If you've tried complementary and alternative therapies, I'd love to hear about your experience. As always, I wish you well.
***
Note: Multiple Sclerosis News Today is strictly a news and information website about the disease. It does not provide medical advice, diagnosis, or treatment. This content is not intended to be a substitute for professional medical advice, diagnosis, or treatment. Always seek the advice of your physician or other qualified health provider with any questions you may have regarding a medical condition. Never disregard professional medical advice or delay in seeking it because of something you have read on this website. The opinions expressed in this column are not those of Multiple Sclerosis News Today or its parent company, BioNews Services, and are intended to spark discussion about issues pertaining to multiple sclerosis.