Need to Know: Managing Depression and Anxiety When You Have MS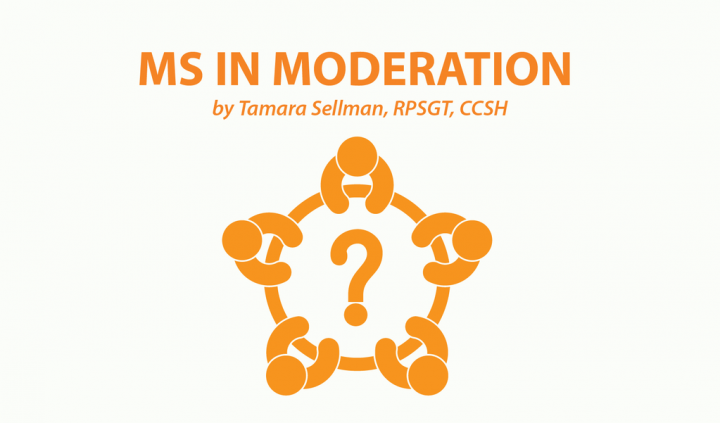 Editor's note: "Need to Know" is a series inspired by common forum questions and comments from readers. Have a comment or question about MS? Visit our forum.
This week's question is inspired by the forum topic "Anxiety and Depression with MS" from April 30.
Depression, anxiety, and MS
It's no surprise that people with MS experience depression, anxiety, or both. MS symptoms include pain, poor sleep, neurochemical imbalances, cognitive problems, feelings of grief and loss, and even mood swings. All of these can lead to depression and anxiety, regardless of disability severity.
Depression and MS
According to the National Multiple Sclerosis Society, depression is one of the most common symptoms of MS. Researchers believe inflammation may be key to understanding depression among those with autoimmune conditions.
Falling into a "blue" state can be as manageable as feeling down for a few hours or as unbearable as living with months of low energy, mood swings, poor motivation, and sadness.
People with MS are no strangers to depression. Research suggests the most severe form of the condition — clinical depression — is more common among people with MS than among their peers in both the general population and in non-autoimmune chronic illness communities.
Clinical depression, also known as major depression or major depressive disorder, is defined as persistent and consistent feelings of sadness, irritability, fatigue, and loss of pleasure as well as other symptoms such as suicidal ideation, problems with focus, and insomnia.
For a medical diagnosis of clinical depression, multiple symptoms must be experienced for at least two weeks.
Anxiety and MS
Who hasn't been diagnosed with MS and not felt distressed, angry, anxious, irritable, or frustrated? These are normal human responses. Anxiety itself is likely as common among people with MS as depression.
An MS diagnosis prompts a sudden change in the way we view the future. Uncertainty and unpredictability force us to rethink the way we move through our days. Canceling plans, losing control of the body, and relinquishing previously loved activities are all distressing realities for people with MS.
Over time, this sense of distress can result in coping dilemmas severe enough to lead to generalized anxiety disorder (GAD). Defined as six or more months of persistent and excessive worry, GAD can significantly alter one's ability to manage the activities of daily living. Sound familiar?
MS researchers take anxiety and depression seriously
Research gives hope for those with MS who suffer from anxiety and depression. A new study suggests that lifestyle factors affect the risk and severity of MS-related depression.
In a recent study, researchers discovered a new anxiety-regulating mechanism in the brain. While looking for potential neurochemical solutions to modify this mechanism, they discovered a specific signaling molecule that did the job — and this molecule is already present in the MS disease-modifying therapy Gilenya (fingolimod).
What you can do about your depression and anxiety
Be proactive! Simply "taking the bull by the horns" can leave you feeling more empowered and positive. Some solutions are simple and can be self-administered. Others can be arranged within your support systems to bring the relief you need for even the worst episodes of depression and anxiety.
Keep moving. Even mild exercise improves both mood and inflammation.
You've heard it already, but it bears repeating: Stress management is critical for good health for a person with MS.
Avoid addictive substances. The desire to self-medicate is hard to deny when emotional pain seems relentless.
Keep a worry journal to "capture" your dark feelings on the page.
Talk to your neurologist about your emotional health; bring it up even if they don't.
Don't ignore support systems. Find an online forum, seek counseling, or reach out to friends or family if you feel overwhelmed by your depression or anxiety.
Treatments include antidepressant or anti-anxiety medications, different forms of psychotherapy (one-on-one, group therapy, CBT, self-help), sleep hygiene, and light therapy.
If you or anyone you know is experiencing suicidal thoughts or needs someone to talk to, please call the National Suicide Prevention Line at 1-800-273-8255 or visit suicidepreventionlifeline.org.
Are you a survivor of depression, anxiety, or both? If so, do you have advice to share to help others with MS deal with these symptoms? Post your replies in the comments below or at the original "Anxiety and Depression with MS " forum entry.
***
Note: Multiple Sclerosis News Today is strictly a news and information website about the disease. It does not provide medical advice, diagnosis, or treatment. This content is not intended to be a substitute for professional medical advice, diagnosis, or treatment. Always seek the advice of your physician or other qualified health provider with any questions you may have regarding a medical condition. Never disregard professional medical advice or delay in seeking it because of something you have read on this website. The opinions expressed in this column are not those of Multiple Sclerosis News Today or its parent company, BioNews Services, and are intended to spark discussion about issues pertaining to multiple sclerosis.