Need to Know: What Is Remyelination?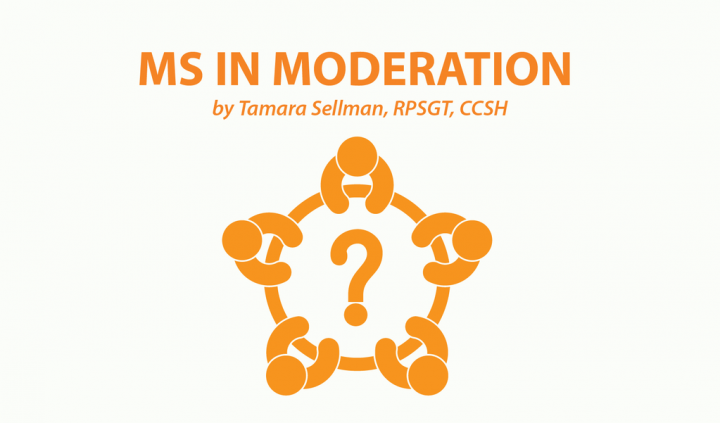 Editor's note: "Need to Know" is a series inspired by common forum questions and comments from readers. Have a comment or question about MS? Visit our forum.
This week's question is inspired by the forum topic "New MS Therapy Company to Focus on Rejuvenating Coating That Protects Nerve Cells" from April 11, 2018.
What is remyelination?
Multiple sclerosis (MS) can be defined as the demyelination, or erosion, of the myelin coating of central nervous system neurons by a rogue immune system. This impairs their function, reducing the speed and precision of nerve signal delivery. Messaging delays can cause problems including vision loss, muscle incoordination, incontinence, and speech pathologies.
Remyelination describes the repair of myelin. A healthy brain can replace lost or damaged myelin if given time and opportunity. But for someone with MS, disease progression interferes with these efforts.
Remyelination therapy basics
Why remyelination therapy?
No cure for MS exists. Treatments aim to halt progression and relieve symptoms. Disability remains an expected outcome.
Remyelination therapy, ideally, could offset progression and potentially reverse disability for some.
The authors of the study "Remyelination Therapy in Multiple Sclerosis," published in the journal Frontiers in Neurology, state:
"Neuronal loss correlates highly with clinical disability, highlighting the need for treatments that promote neuronal survival in both relapsing and progressive forms of MS. Experimental models of MS … have shown that preservation of myelin and remyelination of axons can increase neuronal survival."
How does remyelination therapy work?
Remyelination can restore nerve function, prevent further damage, and reduce the risk for clinical disability. For example:
Myelin regulation involves "running interference" for remyelination to take effect. Strategies include pharmacological modulation of signal pathways, cleaning up myelin debris, providing metabolic support for neurons, and inflammation control.
Myelin repair and restoration enlists a "repair crew" to enter the neuron to patch or replace damaged myelin, restoring signal pathways so messages can be delivered without disruption in signal speed or quality.
Improved measurement of remyelination in clinical trials can deliver proof of effective remyelination therapy.
Let's take a closer look
Oligodendrocytes are responsible for the myelination of neurons. The process is dynamic, requiring these special cells to regulate myelin production in every neuron, then maintain it through oligodendrocyte progenitor cells (OPCs).
By themselves, neurons cannot regenerate independently, requiring OPCs to perform myelin repair.
Unfortunately, OPCs fail to perform in the brains of people with MS. Causes include lesion load, blood-brain barrier disruption, the presence of cytokines, and other processes. OPC deficiency may affect up to 40 percent of MS patients, according to research.
However, researchers have identified new partners in successful remyelination:
Semaphorins: These "guidance molecules for axons" are the threadlike portions of neurons over which electrical signals are conducted. They influence OPC behaviors and may take action in remyelination.
Astrocytes: When these are present, inflammation known as astrogliosis occurs in and around damaged areas. However, astrocytes also contribute to neuron repair by suppressing inflammation and protecting neurons through enzyme regulation.
Gender and age factors: Remyelination can be affected by changes to cell structures due to age- and gender-related immune system changes. Women with MS remyelinate more efficiently than men.
What's next in remyelination therapy?
New imaging technologies are under development to measure remyelination efficacy, including:
The authors of "Remyelination in Multiple Sclerosis – How Close are We?" in the Journal of Neurology & Neurophysiology assert that:
"If we can provide our MS patients with drugs promoting remyelination, we will be changing the natural history of the disease. That is why it makes sense to think about this, as a much-needed therapeutic strategy."
Remyelination therapy is not a cure, but can bring hope and maybe even a reversal of symptoms for many who are severely disabled by MS.
Does the prospect of remyelination therapy intrigue you? What questions do you have about this novel approach? Post your replies in the comments below or at the original "New MS Therapy Company to Focus on Rejuvenating Coating That Protects Nerve Cells" forum entry.
***
Note: Multiple Sclerosis News Today is strictly a news and information website about the disease. It does not provide medical advice, diagnosis, or treatment. This content is not intended to be a substitute for professional medical advice, diagnosis, or treatment. Always seek the advice of your physician or other qualified health provider with any questions you may have regarding a medical condition. Never disregard professional medical advice or delay in seeking it because of something you have read on this website. The opinions expressed in this column are not those of Multiple Sclerosis News Today or its parent company, BioNews Services, and are intended to spark discussion about issues pertaining to multiple sclerosis.