#ACTRIMS2019 – TG Therapeutics' Investigational Therapy Ublituximab Posts Positive Data in MS Phase 2 Clinical Trial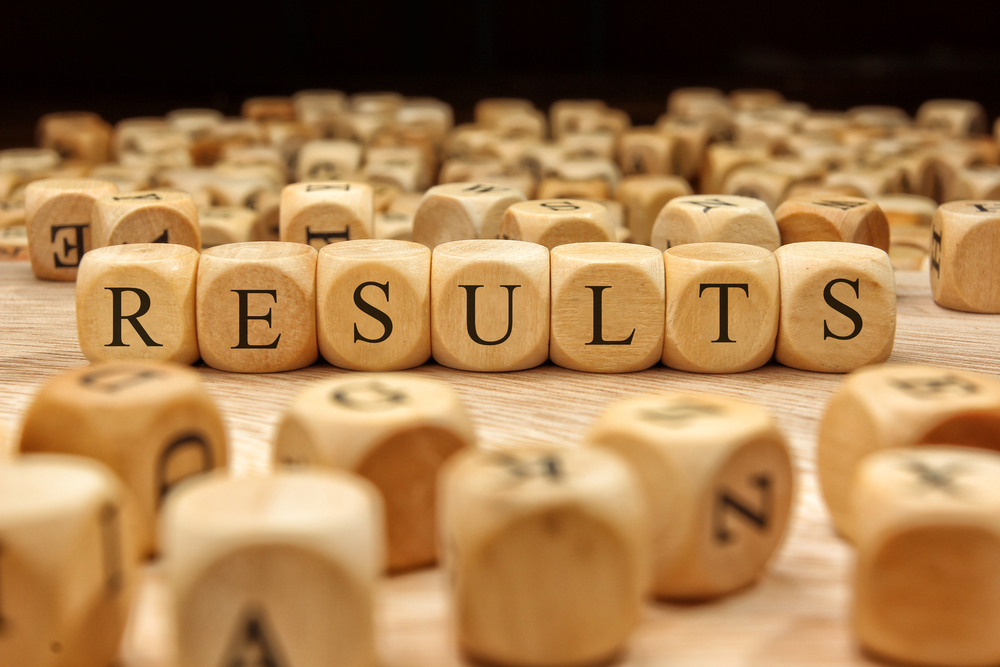 Full results of a Phase 2 clinical trial testing TG Therapeutics' lead candidate ublituximab (TG-1101) for relapsing multiple sclerosis (MS) showed that treatment for 48 weeks resulted in a marked reduction of brain and spinal cord lesions, an almost complete depletion of relapse-associated immune B-cells, and significantly halted disability progression.
Those results were presented in a poster titled "Final results of a placebo controlled, Phase 2 multicenter study of ublituximab (UTX), a novel glycoengineered anti-CD20 monoclonal antibody (mAb), in patients with relapsing forms of multiple sclerosis,"at the 4th Annual Americas Committee for Treatment and Research in Multiple Sclerosis (ACTRIMS) Forum, that ran from Feb 28 to March 2, 2019, in Dallas, Texas.
Ublituximab is a monoclonal antibody designed to target the CD20 antigen of mature B-cells, leading to their depletion from the blood and central nervous system. B-cells play a key role in MS development; they are activated during MS relapses, and are found within acute spinal cord lesions. According to the company, ublituximab has superior potency over current anti-CD20 antibodies, which may enable the use of lower doses and shorter infusion times.
In the multicenter, placebo-controlled Phase 2 trial (NCT02738775), researchers aimed to assess ublituximab's optimal dose, infusion time, safety, and tolerability in patients with relapsing MS.
All participants — 48 patients, mean age of 40 years — received ublituximab infusions or a placebo on days 1, 15, and week 24, and then were followed for 48 weeks.
To determine optimal dose and infusion time for ublituximab, the team compared B-cell depletion as well as safety and tolerability among six dosing groups — 450 mg or 600 mg dose, and infusion times between one and four hours.
Additionally, researchers performed brain and spinal cord magnetic resonance imaging (MRI) scans, and analyzed clinical efficacy parameters, including the annualized relapse rate (ARR) (the number of confirmed relapses per year), and the Expanded Disability Status Scale (EDSS), which measures disability.
The majority of patients (86%) experienced more than one relapse in the year prior to the study.
Results show that by the end of the study (week 48), 93% of the participants were relapse-free. The ARR was 0.07. Also, a median B-cell depletion greater than 99% was seen at weeks 4, 24, and 48 in all groups.
Overall, 87% of the participants showed no evidence of clinical disease.
MRI analysis at the beginning of the study (baseline) showed that of 46 patients, 39% had one or more T1 gadolinium-enhancing lesions, and in 26% of them the number of lesions was four or greater. Of note, T1 MRI shows areas of active inflammation (and consequently, disease activity), while T2 MRI provides information about disease burden or lesion load (the total amount of lesions, both old and new).
MRI analysis at weeks 24 and 48 revealed a complete elimination of T1 lesions in all 46 patients. Also, the mean T2 lesion volume showed a 7.3% decrease at week 24, and a 10.6% decrease at week 48, compared to baseline.
The results showed that 83% of the participants had no evidence of MRI disease.
Confirmed disability progression — assessed as an increase in EDSS scores — was detected in only 7% of the participants by week 24.
Regarding safety, ublituximab treatment was well-tolerated, not inducing any treatment-related severe adverse side effects. The most common side effects reported were infusion-related reactions. Of note, faster infusion times did not change the rate of infusion-related reactions.
Overall, in 77% of the cases there were no infusion-related reactions. No subjects discontinued treatment due to a side effect related to ublituximab.
Based on the results, the team concluded that a rapid infusion time (as low as one hour) of 450 mg ublituximab was well-tolerated, and produced high levels of B-cell depletion. This is the dose being investigated in the ongoing Phase 3 ULTIMATE trials.
The Phase 3 program – including the ULTIMATE 1 (NCT03277261) and ULTIMATE 2 (NCT03277248) trials – will compare the effectiveness and safety of ublituximab vs. Aubagio (teriflunomide, a MS-approved therapy marketed by Sanofi Genzyme) over 96 weeks of treatment in relapsing MS patients. The trials are led by Lawrence Steinman, MD, at Stanford University.
TG Therapeutics recently announced that although patient recruitment would continue until mid-September, both trials already have reached target enrollment at 440 participants each, and that results are expected as early as mid-2020.
"We are extremely pleased by the final Phase 2 MS data presented … at ACTRIMS. We believe our Phase 2 data present a compelling profile of best-in-class activity coupled with a convenient one-hour infusion," Michael S. Weiss, TG Therapeutic's executive chairman and CEO, said in a press release.
"With our Phase 3 ULTIMATE program fully enrolled, we are looking forward to the results next year," Weiss said.