Need to Know: What Are Disability Laws?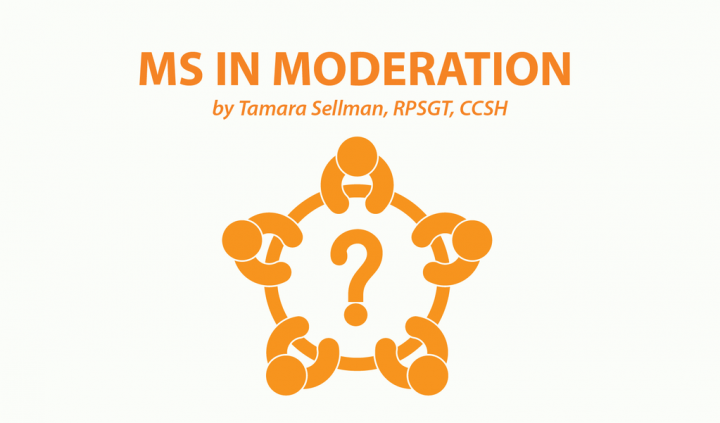 Editor's note: "Need to Know" is a series inspired by common forum questions and comments from readers. Have a comment or question about MS? Visit our forum.
This week's question is inspired by the forum topic "Have you ever been discriminated against due to your disability?" from May 29, 2018.
On disability: One writer's journey
I recently attended the Association of Writers & Writing Programs annual conference in Portland, Oregon.
I was delighted to encounter discussion panels of interest to writers and students with chronic or invisible illness and disability to learn about the groundbreaking creative work coming from various "disease" communities.
It seems that the #NothingAboutUsWithoutUs movement is alive and kicking.
The Disabilities Literature Consortium (DLC) hosted a booth representing disabled authors and a literary reading featuring regional contributors living with disability and chronic illness including multiple sclerosis (MS), deafness, attention deficit hyperactivity disorder, and bipolar disorder.
The conference organizers also made accommodations to address special needs in a space that was built for the able-bodied.
This event was a long time coming for writers with disabilities and chronic illness. Editors have historically turned away illness narratives, assuming their readers don't care about illness, disability, or death.
The tide is changing — and yes, there's still work to be done, but this is a good start, and the social climate is ripe for it.
One significant takeaway from the conference for me was the discovery of the different kinds of legal protections for the disabled beyond the Americans with Disabilities Act (ADA).
Disability laws — at a glance
You've heard of the ADA, but are you aware of the span of its reach?
I've never considered myself "disabled" because I don't currently use a handicapped placard, sticker, or assistive device for my MS.
When I paid a visit to the DLC booth, I noted that living with MS, regardless of whether one qualifies for social security benefits, is still considered disabling from a legal standpoint.
The ADA enacts legal language defining a person with a disability as "a person who has a physical or mental impairment that substantially limits one or more major life activity."
This broad umbrella covers my MS peers and me, even when we don't outwardly claim the label.
Following are summaries of the various legal protections we can access as people with MS, as outlined by the U.S. Department of Labor's Office of Disability Employment Policy (ODEP).
Americans with Disabilities Act (ADA)
The ADA "prohibits discrimination against people with disabilities and guarantees equal opportunities for individuals with disabilities in employment, transportation, public accommodations, state and local government services, and telecommunications."
Rehabilitation Act
This law "authorizes funding for various disability-related purposes and activities, including state vocational rehabilitation (VR) programs, independent living programs, training and research, and the work of the National Council on Disability."
Workforce Innovation and Opportunity Act (WIOA)
The WIOA "consolidates federal job training and employment programs, including employment and training services."
It also provides for "Vocational Rehabilitation programs for individuals with disabilities administered by the Department of Education (DoED)."
Additionally, WIOA's Section 188 "prohibits discrimination against individuals with disabilities who apply for, participate in or are employees of any program or organization that receives federal financial assistance under WIOA or that provides programs/activities as part of the One-Stop system."
Vietnam Era Veterans' Readjustment Assistance Act (VEVRAA)
Under this law, employers who have federal contracts or subcontracts are required to "provide equal employment opportunities for certain veterans with disabilities."
Civil Service Reform Act (CSRA)
This act, covering most federal agencies, enforces specific rules "designed to promote fairness in federal personnel actions and prohibit discrimination against applicants and employees with disabilities."
Applying these federal protections
Disability law carries its weight in the areas of employment and civil rights. The ODEP offers a useful checklist to help you determine which of these laws applies to you.
You may also wish to visit these sources to learn how these laws protect you.
Are you still navigating the maze of disability laws, benefits, and applications? Have you found a way through that you'd like to share? Post in the comments below or at the original "Have you ever been discriminated against due to your disability?" forum entry.
***
Note: Multiple Sclerosis News Today is strictly a news and information website about the disease. It does not provide medical advice, diagnosis, or treatment. This content is not intended to be a substitute for professional medical advice, diagnosis, or treatment. Always seek the advice of your physician or other qualified health provider with any questions you may have regarding a medical condition. Never disregard professional medical advice or delay in seeking it because of something you have read on this website. The opinions expressed in this column are not those of Multiple Sclerosis News Today or its parent company, BioNews Services, and are intended to spark discussion about issues pertaining to multiple sclerosis.