Take Your MS for a Swim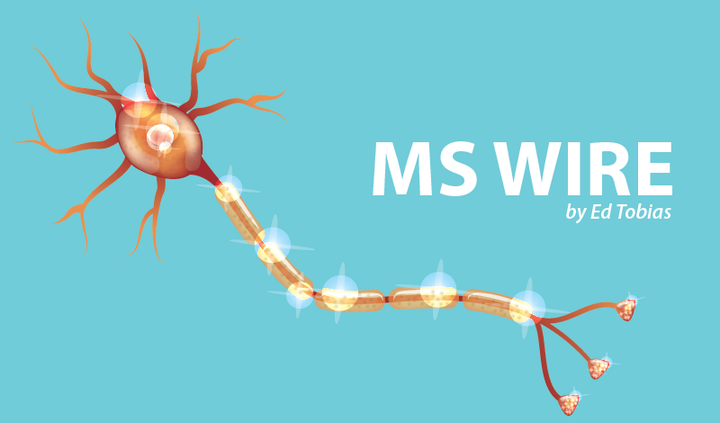 I love the water.  Good thing, since I live at the beach.
Being in a swimming pool is also good therapy for my MS. It strengthens my core and arms and, when I do a little pool walking, my legs feel a bit stronger.  But, I've never done any sort of formal water therapy. So, I was very interested when I stumbled (ha!) across Laura Diamond's website.  Laura is a physical therapist whose practice, in the Boston, Massachusetts, area, specializes in aquatic therapy.
Why Do Water Therapy?
PT in the water is useful for many physical ailments, but it's particularly good for those of us with MS. Being in the water lets you keep cool as your stiff limbs are working. But the water also helps to support weak arms and legs, helps you maintain your balance, and provides some resistance to help you strengthen your muscles. The National Multiple Sclerosis Society website has a nice page about all this.  Many NMSS local chapters in the United States offer hydrotherapy classes. So do a lot of local recreation centers. In the UK, you can find local classes via its MS Society website.
Let's Go to the Video
But, let's get back to Laura's website.  She's created more than a dozen videos of her water exercises that are designed for MS patients, and you can see all of them there. I'm not suggesting that you go out and try these on your own, necessarily, but they'll give you an idea of what you might, or might not, be able to do in the water.  Laura encourages combining the water PT that she provides with traditional physical therapy on land.
There's also excellent information about aquatic therapy, including a video, on the Multiple Sclerosis Association of America's website.  The video runs nearly 45 minutes, however, so block out some time on your schedule if you plan to watch it.
Another perspective from a physical therapist is available as a podcast on the American Physical Therapy Association's website.
Or, You Could Swim
We're talking about therapy in this post, not swimming. But, as I said earlier, swimming is certainly good exercise. If that's your interest, Pat Kennedy, RN, CNP, MSCN, and Michele Harrison, PT, writing on the NMSS web site, recommend swimming to improve endurance and cardiovascular fitness, and for the strength, balance and flexibility benefits that have already been mentioned.  They also suggest that the temperature of the pool water be around 82 degrees; although, they say, people with spasticity might want the water a bit warmer because too cool a temperature can increase their symptoms and decrease mobility.  Personally, I like it cool.
No matter what you choose to do in the water, though, I encourage you to do it.  It's really the easiest, and most fun, exercise that you can do. And hanging around a swimming pool can also have some social benefits!
Now, enough sitting at this keyboard.  Onto my scooter and off to the pool I go!
(You can read other posts from me on my personal blog: www.themswire.com)
Note: Multiple Sclerosis News Today is strictly a news and information website about the disease. It does not provide medical advice, diagnosis, or treatment. This content is not intended to be a substitute for professional medical advice, diagnosis, or treatment. Always seek the advice of your physician or other qualified health provider with any questions you may have regarding a medical condition. Never disregard professional medical advice or delay in seeking it because of something you have read on this website. The opinions expressed in this column are not those of Multiple Sclerosis News Today, or its parent company, BioNews Services, and are intended to spark discussion about issues pertaining to multiple sclerosis.